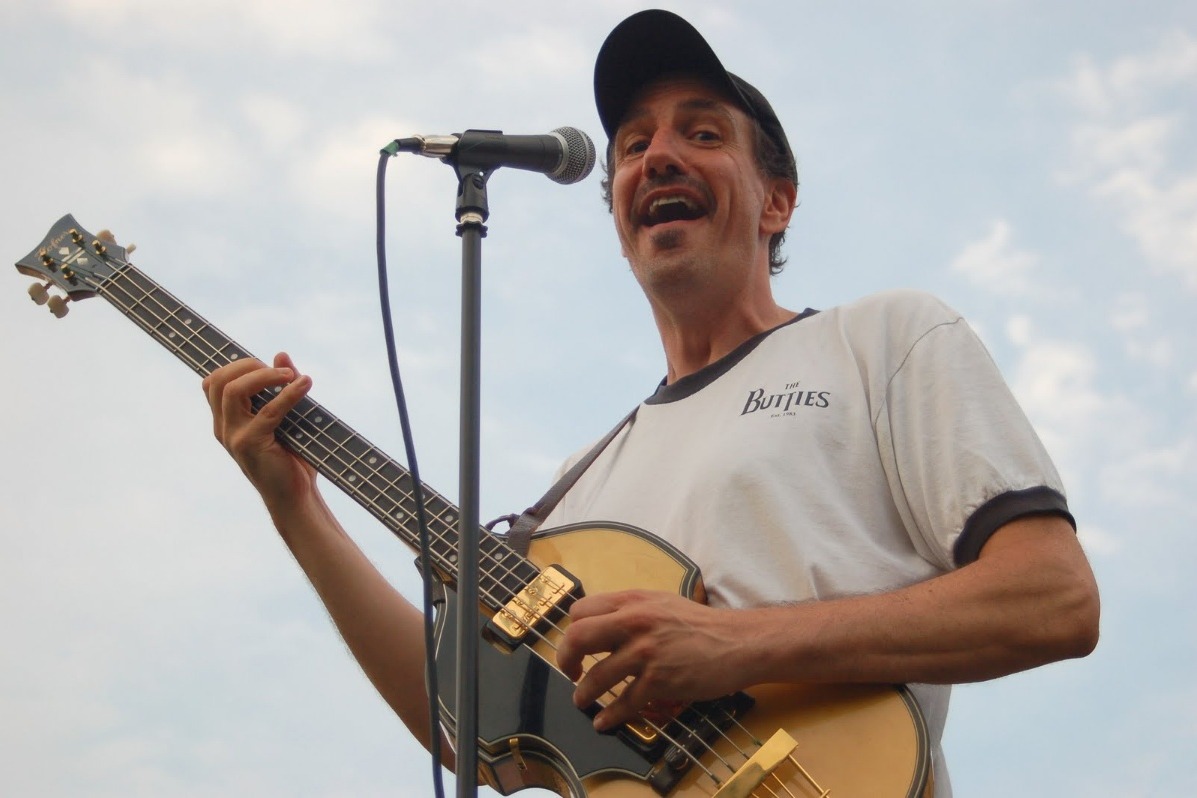 3.6k
44
Help Sam Lloyd Beat Cancer
$140,721
of $100,000 goal
Raised by
3,473
people in 17 days
By all accounts, 2019 was off to a roaring start for our dear friend, Sam Lloyd. He and his wife, Vanessa, had recently welcomed their first child, a beautiful baby boy named Weston to the world. The musical that Sam had been working on for over a decade had just been accepted into a prestigious theatre accelerator program. There was so much to be grateful for…
Midway through January, Sam began to experience headaches and he had lost 10 pounds. He figured the headaches were caused by the lack of sleep that came along with his new role as Daddy, and the weight loss seemed like it could easily be the byproduct of a busy schedule – Sam had spent the better part of 2018 going back and forth to Vermont to care for his ailing mother, Marianna. He helped her make the move to assisted living and he cleaned out the family home of 50+ years – no small task, indeed.
On Thursday, January 17th, as his headaches grew stronger, Sam decided to go to the doctor. The doctor thought the pain might be sinus-related so he ordered a CT Scan. The scan revealed a mass on Sam's brain. Within a day, he was in brain surgery. Unfortunately the tumor was too intertwined so the surgeons couldn't remove it. By Sunday, Sam and Vanessa were informed that the cancer in his brain had metastasized from his lungs. Further scans showed the cancer was also in his liver, spine, and jaw.
In the face of this devastating news, Sam and Vanessa have been incredibly strong and positive. Humor and laughter, which have been a huge part of Sam's life, will undoubtedly help him with what lies ahead. Just hours after being diagnosed, Sam was cheering on his beloved New England Patriots in his hospital room. When the nurse asked him to "cheer quieter," Sam politely nodded. When the nurse left the room, Sam turned to Vanessa and his friends and said, "What are they gonna do? Kill me?"
Sam is, simply put, a sweet, kind, and generous soul. Through his music and acting, and most of all his friendship, he has blessed all of our lives immeasurably. Throughout his wonderful life, including his more than 30 years in Los Angeles, Sam has perfected the fine art of friendship. So many of those friends have reached out, wanting to know how they can help support him and his family during this difficult time.
As Sam and Vanessa face the challenges ahead, they will both have to put working on hold. There will be a range of medical, childcare, and other expenses. We are asking for your help so our dear Sammy can use the time ahead to GET HEALTHY, spend time with his wife, his new son, and his wonderful friends – and to borrow the title of the new song Sam wrote for his show... "Make Music Along The Way."
Every prayer, every positive thought, every dollar, and every gesture of support is greatly appreciated.
ANY AMOUNT WILL MAKE A DIFFERENCE. 

Thank you and please check back here for updates!


+ Read More
Update 1
15 days ago
Share
To all the amazing, kind, and generous people who have reached out to me in the past 48 hours… my family would like to reach out to you.

We are immeasurably grateful for the prayers, blessings, outpouring of support and LOVE, as well as the immense generosity from our family, friends, neighbors, my Scrubs family, and people we have never even met.

Last night as Vanessa and I read all of your names and the incredible messages from so many of you, our eyes filled with tears and our hearts filled with gratitude. I am overwhelmed. And I am beyond grateful to all of you.

We are working on a treatment plan with a wonderful group of doctors by our side. We sympathize with the many people who have gone through, and are going through, similar battles. We will remain prayerful and will always believe in miracles that happen every day.

With gratitude and love,
Sam, Vanessa, and baby Weston.
+ Read More