1.5k
41
DestinyBlue's Mental Health Recovery Medical Costs
£34,761
of £42,000 goal
Raised by
1,485
people in 22 days
DestinyBlue has survived a serious suicide attempt and is currently recovering in a charity run Suicide Respite Centre after physically healing enough to leave hospital. For many years she has suffered from mental health difficulties, including severe depression, anxiety and psychosis. She has reached out for help from the National Health Service countless times, but their mental health system failed her repeatedly, leaving her unsupported despite desperately wanting and needing medical aid. This ultimately led her to feel like the only way to end her pain was to end her life.
I'm Blue's partner, Joe, and the reason I'm asking for your help urgently is because on Thursday Blue will likely be forced back into an NHS facility which detains mentally ill people. I cannot speak for all psychiatric wards, but the one she will be held on is awful. She doesn't have a choice of a different ward, and her previous stays there have left her feeling worse. 
During her last stay, Blue witnessed a member of staff slap a patient across the face. Blue was also forced to sleep without a pillow in a freezing room without curtains on the window. She was shouted at and shaken for crying. She had no access to any therapy, and no rehabilitation help. She was trapped with no outside space, no mobile phone, and almost no organised activities. For food, she was given only baked potatoes and beans for 7 meals in a row. Staff would belittle patients and ignore their basic rights. Blue's ward doctor (who she could see only once a week) was aggressive and uncompassionate; we later learned he had been found guilty of contributing to the death of a patient under his care on the ward, yet he still works there.
To top it off, the official CQC Inspection Report declared this facility failed at both meeting the standard of ensuring patients are treated with respect, and at giving patients safe and appropriate care that meets their needs and supports their rights.
Does this sound like a place someone seriously ill can recover in?
I can't leave our beautiful Blue there again. After her suicide attempt, I'm desperate to keep her safe and cared for properly.
I know Blue has brought many of you so much joy through her amazing art and writing, and I know it's not only me who wants to help her. And so, I made this fundraiser so that everyone who wants to support her is able to. Let's help her together! #WeLoveYouDestinyBlue
Every penny of your generous donations will go on securing Blue a bed in a private mental health hospital where she can truly recover.
Hopefully it will be at The Nightingale Hospital near her home in London, as Blue has stayed here before. Last October, she admitted herself for as long as she could – three nights. She improved even over this short time. With access to intensive psychotherapy, group sessions, great facilities, and regular doctor reviews, she was actively engaged and made a lot of progress. But three days were not enough.
As Blue has complex and on-going difficulties, her doctor is recommending an inpatient stay of eight weeks minimum, although she might need longer to stabilise, find the right medication, and rehabilitate more fully.
Unfortunately, private healthcare is expensive, with fees for The Nightingale Hospital totaling almost £800 a day (for reference, it costs the NHS around £500 per patient per day to house people on that awful ward). We hope to give Blue the eight-week recommended stay, but even if we raise only enough for a few days it will still be a huge help in the short term, so every donation makes a difference!
If by some wonder of your generosity we exceed our goal, any extra funds will be spent on Transcranial Magnetic Stimulation (TMS) therapy for Blue, which has shown to be an effective treatment for depression, but is unavailable on the National Health Service.
For those who don't know her, my partner is an artist known as DestinyBlue, who's unique, colourful and emotional artwork has touched so many so deeply. She is outspoken and honest about her mental health struggles, being nominated Mind the mental health charity 'Digital Champion' award for her work and activism, and also being chosen by Instagram to be an Official Art Ambassador for them.
For those of us who know her in real life, we know how her inner glow lights up everyone around her, how she can make you laugh even when she's feeling down, and how she's even more incredible, wise, and generous than any online profile could show.
But you can get a taste of how wonderful she and her artwork are here:
Facebook
  |
Instagram
|  
DeviantArt
|  
Twitter
And we can help her together. Let's put some magic back in her life!
Thank you for reading.
Thank you doubly for sharing.
Thank you eternally for donating.
Sending Peace, Love, Gratitude, Spoons, and more Love.
Joe – Blue's Partner
For inquiries, press, or offers to help in other ways, email: gofundme@Destiny.Blue
or post to: DestinyBlue, PO Box 75122, London, E4 0GF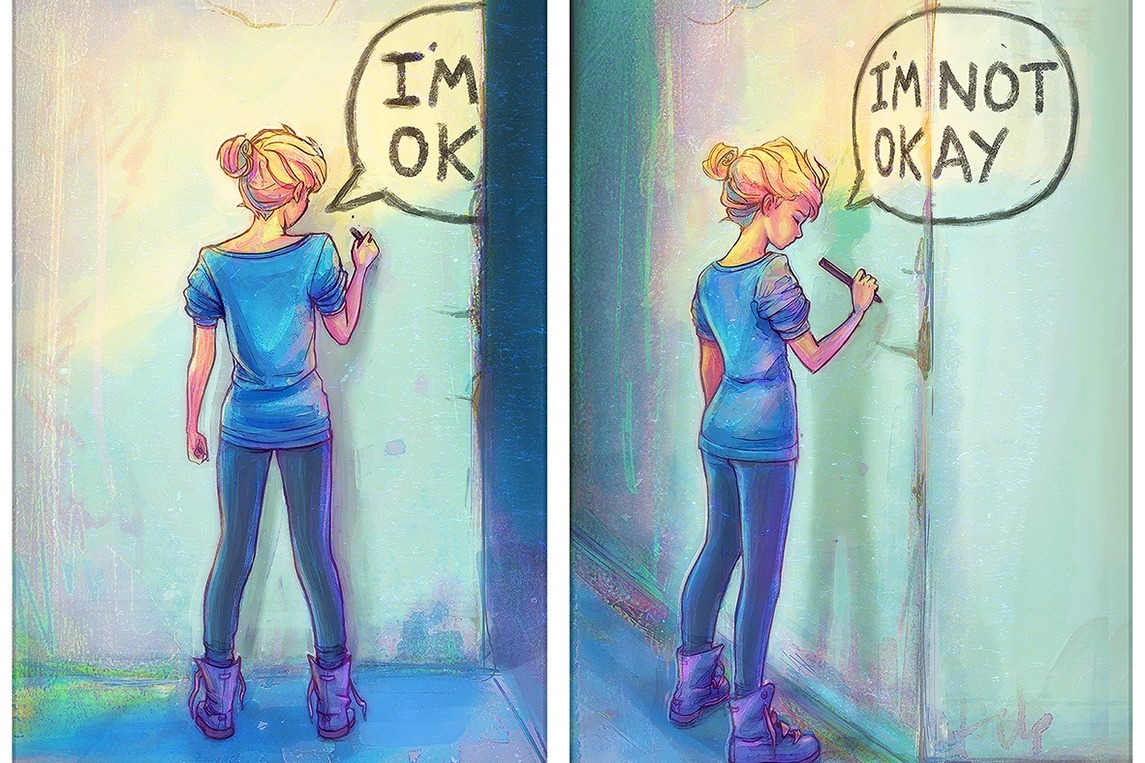 [If you are having difficulty with suicidal feelings, you are not alone. Anyone can struggle – from someone as amazing as Blue, to someone as amazing as you. Please reach out for support to friends and family, or to your local suicide hotline:
http://www.suicide.org/international-suicide-hotlines.html.
I have spoken much about the failings Blue has encountered with the NHS, but please do not let this discourage you from seeking help. Many of the problems we have come across are due to her local facilities not being adequate, but many places offer better support. We have still met some incredible people working in mental health who genuinely care, and are worth their weight in gold. These people are ready and wanting to help you.]
------------------------------------------------------------------------------------------------
Blue is now recovering in hospital all thanks to you generosity. 
She is already feeling an improvement in her mood and metal state.
She's sending huge thanks all of you. I am too. Thank you for keeping my partner safe. I can't tell you enough how much this means to me.
We currently have raised enough to cover 6 weeks treatment on the ward. This will certainly be enough to start giving Blue the time she deserves to get better. We may be able to raise more thorough the weeks of her being there. But certainly we can rest easy knowing shes safe thanks to you. 
While her primary objective is to stabilize her mental health, she will be keeping you updated on her social media, and I'll be keeping you updated here.

Thank You,
Joe
+ Read More
Update 2
2 days ago
Share
Hello. Blue's partner Joe again.
Blue has been in psychiatric hospital for almost 2 weeks now.
She's seen an improvement in her mood already, and is settling into life on the ward.
She's being looked after in a safe and caring environment, where she gets multiple therapy sessions a day (both group and individual) regular doctor visits, good food, great facilities and top-notch care.
She has the occasional day or weekend leave, but for the majority of the next few weeks she'll be focusing on her health, so might be quiet on social media – I know she is still be creating art and will want to show you when she's ready.

Thank you immensely to all of you for your support. It's difficult to put into words just how much we appreciate it. Blue wouldn't have got the help she's now getting if it hadn't been for the kindness of you all – her friends, her fans, and even to strangers who discovered her work through the gofundme page. You all wanted to help, whether knowing her for ten years or for ten minutes. You are all awesome, and we are both eternally grateful.
We have raised enough to cover about 6 weeks, which will really put Blue on the right track. We are hoping to raise enough to cover the full 8 weeks over the coming weeks. Thank you again.

Peace, love, and getting the help you deserve.
Joe.

-I've attached the copy of her invoice for this week, so you can be sure your donations are all going on her medical care. On top of these fees we also pay a mandatory extra of £100 a day for a doctor consultant on the ward.
+ Read More
Update 1
17 days ago
Share
Hello. Blue's partner Joe here with an update.

First off, thank you so much to everyone who has donated, and shared, and sent messages of support. We have been overwhelmed by the kindness you have all shown. It's been comforting and encouraging to know so many of you want to help Blue during these hard times. I never would have thought we would raise so much so fast, but we have, and that's all thanks to all of you. So, from the bottom of my heart, thank you.

Because of your generosity, Blue will be able to get the medical care she needs. She has now left the Suicide Respite Centre and is currently being cared for by me, being made many cups of tea, and is reading all of your beautiful messages. They've brought a smile to her face. On Tuesday, Blue will move into a psychiatric hospital, as we've had to wait for a bed to become available until then. In there she will be able to recover in a safe and supportive environment.

Together we have raised enough to provide her with about five weeks of stay, a truly incredible amount. The campaign will remain open during her stay, so we might be able to hit the total and allow her to stay for the full time she needs.

Thank you all again. Your generosity and support have been so heartening, and have given both Blue and I a greater hope for the future.

Sorry I am yet to thank many of you personally. It's been difficult to keep up with the huge amount of messages, but I will try to find the time to do so in the next few days.

Peace, love, and being thankful for the kindness of others.

Joe.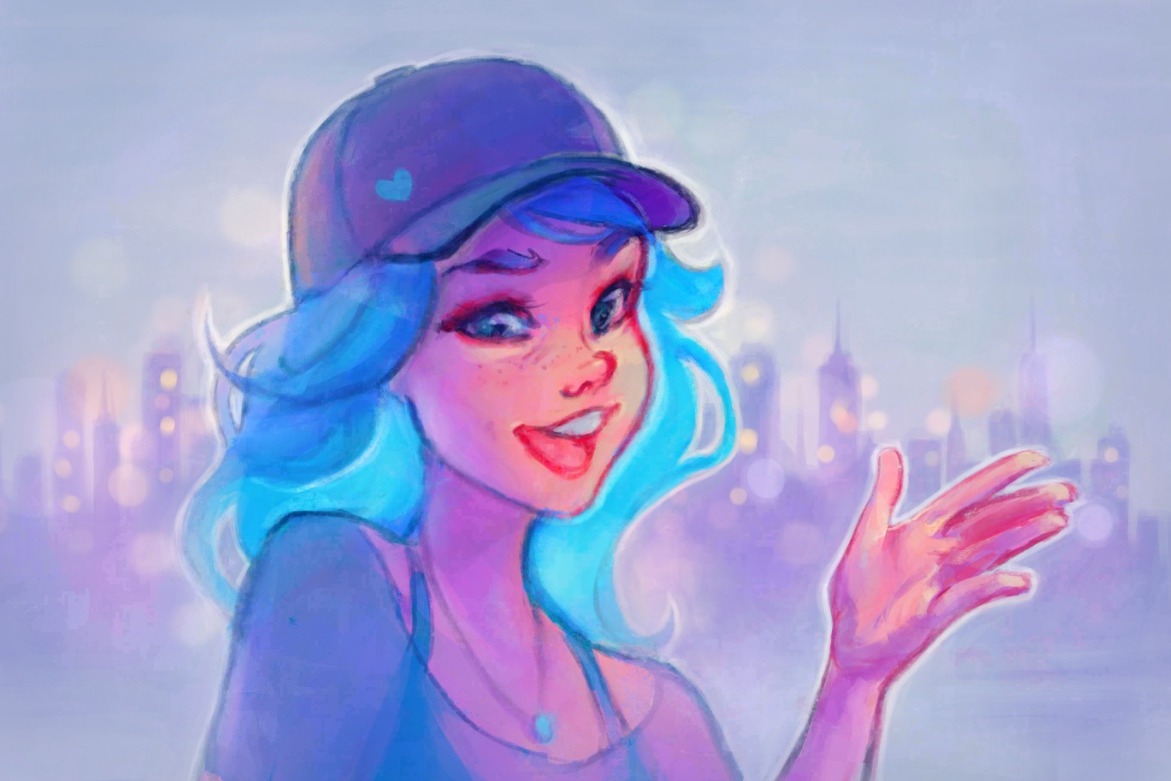 + Read More
Read a Previous Update