#RESIST THROUGH OUR EYES
$4,700
of $50,000 goal
Raised by
90
people in 29 months
Watch a work-in-progress sample of our work.
https://youtu.be/volz1MBUVro
A documentary film divided into eight series will follow and document Deaf Rights, Disabilities and Inclusion in a regime government. We're on HuffingtonPost,
Rise of #DeafTalent!
Check it out!
Hello! My name is Jade, and I am an award-winning Jamaican-American film producer and content creator. I am also an activist who cares about humanity. I produce feature films, write for television, and am the Creator of this documentary series. My production team and I are raising $50,000 via GoFundMe in order to produce it.
I was born in the city of Kingston, and I emigrated with my family to the United States in 1971, so you can imagine how producing this documentary would have special meaning for me when conversations turn to the current political controversy about how this country should treat immigrants.
The new film that I'm producing, "RESIST THROUGH OUR EYES: Our Rights & Freedom", is about social issues, divided into eight (8) series which will follow and document Deaf and Hard of Hearing people's personal experiences and concerns when their human and civil rights are violated, challenged and threatened in the current political climate of chaos, toxicity, propaganda, "alternative facts" and uncertainty that exist under a regime Administration. We will also touch on social justice issues pertaining to the Black Lives Matter and #NoDAPL movements, as well as the Obama Administration's Affordable Care Act.
We will meet and interview Deaf and Hard of Hearing individuals whose Constitutional Rights have being threatened or violated by some of the executive orders signed by 45. This includes activists, advocators, educators, lawyers, interpreters, Human and Civil Rights agencies and organizations, and their allies. The film will also discuss the impact that this political climate has on their mental health and well-being when their freedom and rights are being put to the test whether they're American citizens, registered VISA/Green Card holders or undocumented immigrants living in the USA. I can tell you as an activist filmmaker, self-care plays a pivotal role of our lives.Capturing compelling stories told through their eyes will not only be historical, educational and therapeutical, it will also improve our world, our minds and our future, and hope to fortify and unify our divided communities.

The series will be divided into these eight (8) installments:
S1 - Black Lives Matter Movement/Black Civil Rights (Racism/Police Reform & Accountability)
S2 - Women's Rights (Sexism/Rape)
S3 - Muslims/Refugees & Immigrants Ban (Islamophobia/Documented and Undocumented Immigrants)
S4 - LGBTQ Equality/Rights/Homophobia/Transphobia
S5 - Disability Rights & ADA/Accessibility/Inclusion in Entertainment
S6: Education and the Future of Black Deaf Children
S7: Affordable Care Act/Mental Health (Obamacare)
S8: North Dakota Water Protectors' Rights (#NODAPL)
We are currently ready to begin production, and we need to harness the power of your support and passion for our project to bring it to fruition. All funds raised via GoFundMe go directly to production costs, including transportation for the crew, the transport of gear, and food/lodging, etc.We will also need to cover the cost of post-production, which includes editing, sound, music scoring, voice-overs, graphics/animation, interpreters' fees, archive stock footage, color correcting, licensing, research, and distributions.
Whether it's $5, $25, $50, $100, $1000 or more, your contribution helps make our documentary film a reality, and -- most importantly -- tell the untold stories of Deaf and Hard of Hearing people, so we hope you'll please consider making a pledge! Keep an eye out for future updates!
Here are samples of our perks! 
Tshirt for women
T-shirt for men
Sticker #1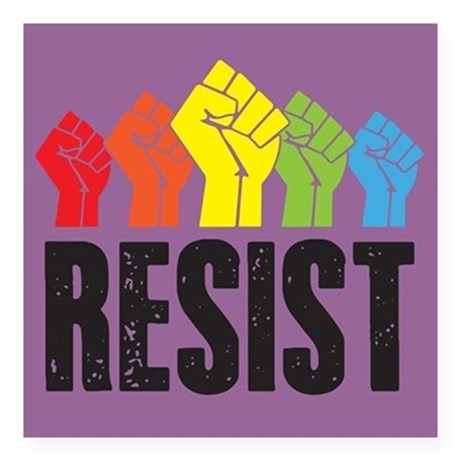 Sticker #2

WHO WE AREPRODUCER/CONTENT CREATOR - JADE BRYAN

Jade Bryan graduated with a BFA degree in film production from one of the world's top film schools at New York University's Tisch School of the Arts. Jade founded DeafVision Filmworks, Inc. and
Jade Films
and Entertainment, LLC, and has produced and directed such award-winning documentaries as "Listen to the Hands of Our People", "On and Off Stage: The Bruce Hlibok Stories", and "9/11 Fear in Silence: The Forgotten Underdogs".
Jade completed her first feature, "If Your Could Hear My Own Tune," formerly known as "Somalia: A Love Story," which toured the festival circuit from 2010-2012, working tirelessly on the film for nine (9) years. "
The Shattered Mind
", a new short film that she completed in 2014, is currently going through the festival circuit.
Also, "The Two Essences", a comedy series pilot, is scheduled for production in 2017-2018.
Overall, her goal is to increase positive representation of Deaf People of Color in television and film.
Jade is a proud member of the New York Women in Film and Television,
(NYWIFT)
.
CO-PRODUCER - MALENI CHAITOO


Maleni Chaitoo is an Executive Producer and Actor of the new comedy web series, Don't Shoot the Messenger with co-Executive Producers, Craig Fogel and Jessica Wasserman. She is an advocate speaker at United Nations on disability and American Sign Language cultural programming and linguistic advocate for new media and new voices. She is a new member of the New York Women in Film & Television. Website:
malenichaitoo.com
+ Read More