269
66
Deaf Dogs Rock - Transport Vehicle
$17,655
of $19,500 goal
Raised by
305
people in 4 months
All in our organization are driven by a passion for saving deaf dogs in need - transportation, especially in emergency situations, is critical. With Deaf Dogs Rock turning 7 years old - it's time to get a dedicated transport vehicle - you can help!
August 1st marked the 7th anniversary of the founding of Deaf Dogs Rock!  During this time thousands of deaf dogs and their families have been helped, and a massive and engaged community has developed.
One of the primary services of our organization is in the transport of deaf dogs in need - most commonly transporting them from situations in which they are at risk of euthinasia in to the safe harbors of a rescue organization. 
The transport vehicle we've been using is all but worn out!
For seven years I have used my personal car for these transports and  while I have been happy to volunteer it's services - it pushing 200k miles and racking up repair costs.  Heading down I-81 on a 90 degree day caring for a deaf dog in need, it is a bad situation to have to be worrying about the vehicle breaking down. 
(I prayed  the entire way to and from Nashville last week!)
Our entire board of directors is in support of taking the next much needed step of having Deaf Dogs Rock own a dedicated transport vehicle.
What your donations will do - 
Frequently the key to saving a deaf dog in need lies a couple hundred miles away at a safe rescue.  We have a trusted network of partners willing to take in and foster these deaf dogs, but we have to get them there. All funds raised through this campaign will go directly towards the purchase of a transport vehicle that provide reliable and safe transportation for deaf dogs.
Our commitment to financial responsibility -
You donations to this cause will have the maximum impact possible in helping these deaf dogs.  Our organization has a proven track record of financial responsibility.  We all volunteer our time, and keep overhead costs to an absolute bare minimum to ensure donations have the greatest impact possible.
What are we looking to buy?
Not a brand new vehicle!  The immediate losses on a new vehicle are not in keeping with our financial beliefs.  The goal for this campaign was set with a 2015-2016 low mileage sport utility in mind - specifically looking at models with high rear lift gates that allow multiple oversize crates.
What can you do to make this possible?
Donate!  No amount is too small.  But, just as importantly
SHARE
this campaign using the button on this page.  Think of those in your circle who have your love for animals and specifically want to help deaf dogs in need - ask them to join your support.
Thank you so much!
Christina Lee
Founder and PresidentDeaf Dogs Rock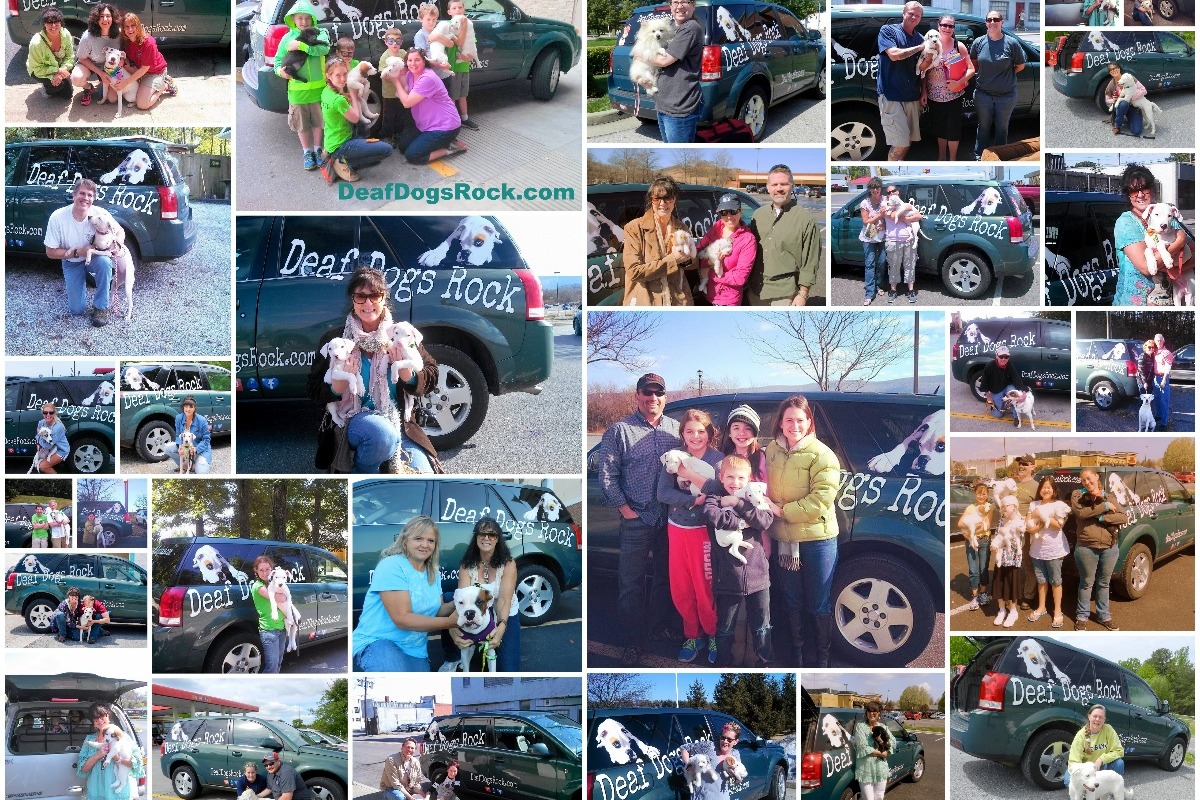 + Read More