David Barrett Trio EP
$9,310
of $7,500 goal
Raised by
46
people in 34 months
David Barrett Trio feat. Michael Sadler are recording with producer Terry Brown, the funds raised will pay for the recording, mixing, and mastering of our new EP.
The video (posted above) is our first song with Terry Brown  producing, this campaign will make it possible for us to complete our 3 song EP
Thanks for taking a look, we really appreciate all the support!

David Barrett Trio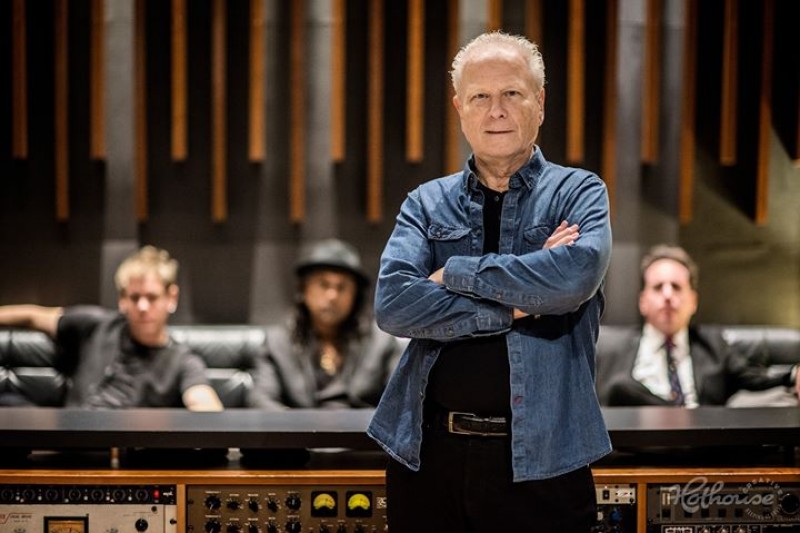 On first glance, one might think globally recognized virtuoso guitarist and instrumental progressive rock composer David Barrett had disappeared from the Limelight on some kind of compositional vision quest. You'd be, in part, correct, but there is so much more exciting news to report.
Hardcore fans of the trio have been wildly speculating around a new direction, awaiting news of the reimagining of the DB3 concept. Barrett announced in social media a few months ago that after two successful albums produced with Rush guitarist Alex Lifeson and a stunning live DVD, he was shuffling 
 the line up of his power trio, with two new members on bass and batteria – Andy Narsingh and 
 Dave Langguth. He also announced that he had solidified a collaborating partnership with legendary 
 Saga frontman and scribe, Michael Sadler.
The already prolific Barrett has been writing with renewed fervour, and with his new band, he's recording and forging a tough, hyper-kinetic new musical vision. Early demos caught the attention of legendary Rush producer Terry Brown, who has come aboard to hone and take the potent new sound to "11" .
Their first new single "Gone Tomorrow" featuring Michael Sadler on vocals, is set for launch on October 4, 2016, with more work and announcements of a potential voyage across the sea to European stages being plotted for 2017.
About DB32
David Barrett
David is a Canadian-made composer and performer, specializing in redefining the boundaries of progressive rock and instrumental soundscapes. He has been featured in international magazines including Guitar Player, Premier Guitar, and Vintage Guitar.
In 2012, David Barrett and his trio participated in Alan Parsons' Master Class recording session in Toronto, in which they were engineered and produced by Alan Parsons himself. The result was "Belmonte", which featured guest vocalist Paul Reid.
He is an endorsing artist for D'Addario Canada, Planet Waves, Pigtronix Futuristic Audio Technology, and Mack Guitar Amps, who recently designed his signature model Atomsmasher DB-40. David also plays a custom made Dagmar Guitar "Jane", crafted to his specifications.
David has worked and collaborated with a myriad of Canadian and global artists including Jacob Moon, Michael Sadler of Saga, Amanda Marshall, Platinum Blonde, celtic guitar virtuoso Tony McManus and Alex Lifeson of Rush.
He has shared stages with the likes of Saga, Carl Palmer of Emerson, Lake, And Palmer, Marillion, The Aristocrats and Adrian Belew of King Crimson. He has also been a feature performing artist and judge at The Canadian Guitar Festival.
Dave Lannguth
Dave is a rare breed of artist. A graduate of Berklee College Of Music, he is an uncompromising drummer of the highest calibre. His talents have earned him a stellar reputation in Canada and beyond. Fans and fanatics have seen his stellar playing on stages everywhere with artists inclusing the Kim Mitchell band and Grammy Award Winning Nelly Furtado.
He has the distinction of being selected as a endorsing artist for Sonar Drums, Sabian cymbals, Vic Firth sticks and Remo drum heads.
Andy Narsingh
Few bassists hold the lethal combination of feel, dexterity, musicality and sensibility that Andy brings to every stage and session he plays on. He has recorded and performed with several prominent recording acts including Heaven's Fire (Frontier Records) and Moxy.
His endorsements include F-Bass, D'Addario and TC Electronics.
Michael Sadler
Michael Sadler is a Canadian music Icon who needs little introduction. His progressive rock band, Saga has been awarded gold and platinum albums worldwide and has sold more than 8 million albums. He has played to tens of thousands of enthusiastic fans, all over the world and has appeared in countless broadcast and print interviews.
Terry Brown
Legendary Canadian Producer Terry Brown has a resume comparable to only a very select few. He mixed and engineered the breakout hit "Substitute" for The Who; he produced no less than the first 11 albums by the legendary Canadian band Rush, and holds the distinct honour of having a Billboard #1 hit with "I Just Died In Your Arms Tonight" by Cutting Crew.
+ Read More
Be the first to leave a comment on this campaign.