Elizabeth's Dark is Light
$39,155
of $50,961 goal
Raised by
52
people in 21 months
WHAT HAPPENED?
Dis-ease has been silently brewing within my body for quite some time. As a baby, I was given excessive antibiotics for recurrent ear infections. Shuffling between my divorced parents and our new families, I was faced with conflicting worlds. To cope, I learned how to hide from the truth. I binged on sugar. When I was 8, my brother died unexpectedly. I kept silent. At 18, I had 3 root canals. That same year, I was drugged and raped. Instead of processing and releasing, I ignored. My tension grew layers.
At 29, I confronted my fear. I started seeing a psychologist to start processing the rape. Around the same time, I had an aggressive cervical procedure to remove precancerous cells.  I also discovered all 3 root canals had failed and needed to be re-treated. I processed these issues in silos. Charging ahead, trying to get through each as quickly as possible. I was slow to heal and endured a lot of pain throughout. 
30 had to be different. Realizing I didn't subscribe to America's definition of success, I quit my corporate job and headed to mainland China and Indonesia for 3 months to wake up. Days were spent writing, experimenting and researching my new career.
In February of 2017, I came home and brought back a disabling, Dengue-like virus as a souvenir. Shortly after, my boyfriend shattered my heart but I could still trust sugar. Days before I was scheduled to leave for a work trip to India, an abscess broke through my skin and I needed an emergency root canal extraction. The infection had never left my body. The post-surgical symptoms were debilitating. 
Specialist after Specialist told me they couldn't find anything wrong. Many wrote it off as depression. It made me feel helpless. I think I would have wound up in a Mental Facility if I didn't have my supportive family and long term therapist around me during this time. A few weeks later, we met with the best Integrative Medicine doctor we could find. I was sent to the ER and admitted to NY Presbyterian Hospital for 7 days.
Finally, we were able to determine that the remaining root canals were feeding harmful oral and intestinal infections. My healing response is severely weakened and I'm not absorbing nutrients. It has caused inflammation, lymph pain, around 15 pounds of undesired weight loss, extreme exhaustion and brain fog. We believe the virus has exacerbated the complexity of my situation. As time goes on, I continue to slowly heal from the oral surgery.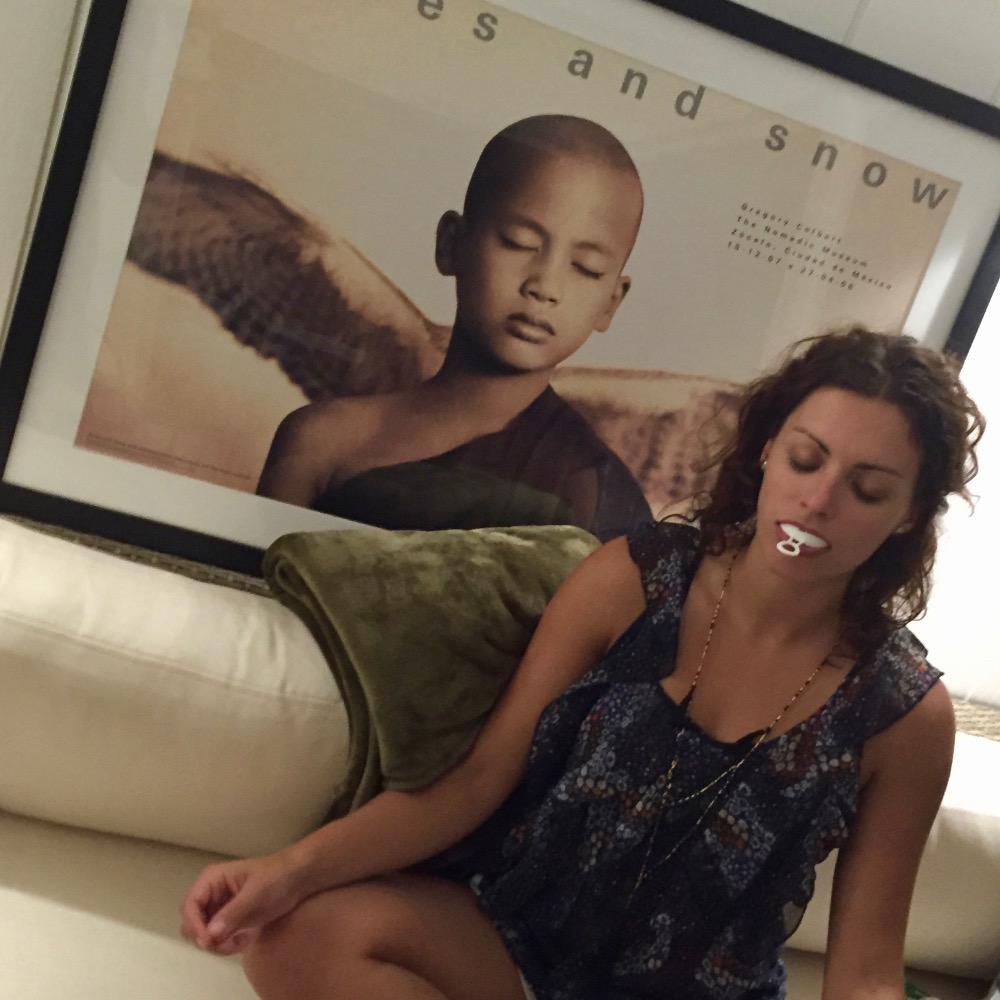 RECOMMENDED TREATMENT
This is not over. I need to have 2 more root canal extractions. My jaw bone needs to be scraped in 3 places. The extremely resistant bacterial infection needs to be treated. 
No one knows how I will react to more oral surgery but given my past reactions, I have to be in the safest environment possible for the remaining treatments. My body and mind are not equipped to handle more suffering.  I am depleted. 
I have a Masters Degree in Library & Information Science so I've done extensive research. There are laws and insurance companies blocking integrated treatment within the U.S.
The Paracelsus Clinic in Switzerland offers Biological Medical & Dental Specialists under one roof. They can make quick changes to my treatment plan and minimize the pain I'll have to experience. I have been accepted for 3 weeks starting October 2nd.
HOW WILL I USE THE FUNDS?
From November 2015 to November 2017, I will have acquired around $70k in medical bills. I've lived off of my savings since November of 2016. I am on Medicaid which has some benefits but a lot of the specialists I needed to see were out of network. Every penny that I have or can go into debt for is being spent on getting me back to health.
This GoFundMe Campaign totals my Paracelsus Medical costs for 3 weeks. It does not include travel, accommodation, previous medical bills, etc. The only other thing factored in are the fees GoFundMe charges. 
My thank you gifts are outlined when you click 'Donate Now'
WHY IS THIS SO IMPORTANT?
$1 will make a big difference in my heart.
I'm asking you to share this link. I'm asking you to donate not only to me but to the belief that we can improve healthcare globally.  It's a big dream but it's long overdue and change starts with small developments.
We're slowly waking up to the mind body connection on a global level. I'm on a long, hard path but each step has led me to something much greater than I ever could have imagined. I've been given the gift of slowing down time and I'm grateful for the wisdom that's come along with it. I have the skill, drive, and confidence to use these experiences to benefit others.
#darkislight
OPEN HOUSE CELEBRATION

Saturday, 23rd of September
[Setup 1 pm] [House Opens from 3 pm until the Bonfire Dies]
RSVP 'Yes' or "Tell Me More" for:
More Info | Lodging Options | NY location
HAVE FUN FUNDRAISING We want to thank you for your support. Donations will be accepted  at the door & through a silent auction
SAY GOODBYE Elizabeth leaves for the Paracelsus Clinic on the 29th of September. There's no telling where she'll wind up next
TOAST 31 Elizabeth's Birthday is on the 6th of October
Everyone is welcome. Email
ebrooks@darkislight
.com for details. 

MORE INFORMATION
www.darkislight.com/gofundme
+ Read More