1.2k
29
Pour les 200 MILLIONS de victimes
€81,808
of €200,000 goal
Raised by
1,300
people in 17 months
Chers amis, 
la cagnotte vient d'atteindre 50 000 euros. Je tiens à vous remercier infiniment pour votre confiance et votre soutien .

Elle représente le budget nécessaire pour commencer notre travail sur le terrain : la transformation à Dakar d'un premier schoolbus en dispensaire connecté et l'organisation d'une première tournée dans les régions sénégalaises.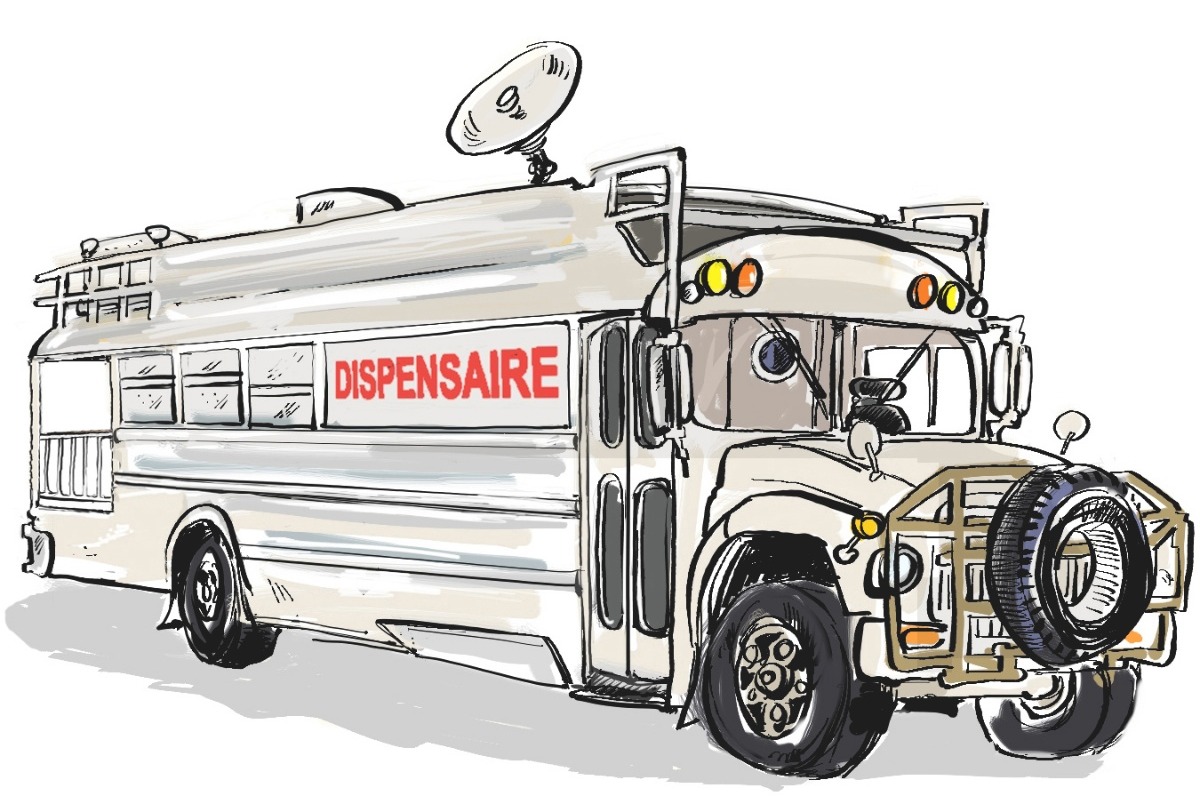 Vous qui êtes mes premiers partenaires, je vous remercie de diffuser mon communiqué, de partager mon appel, d'expliquer mon combat pour ainsi faire grandir le nombre de nos donateurs et atteindre notre objectif : 200 000 euros.

Voici mon appel :

Danielle Mérian,
présidente de SoS Africaines en Danger 

-------------------------------------------------------------------------------------------------------------

Voici d'autres informations sur le projet :


Pour les
200 MILLIONS
de
VICTIMES,

la première génération d'Africaines
EXCISEES
à prendre la parole s' est regroupée derrière leur présidente pour
AGIR.


On behalf of the 200 MILLION VICTIMS,
the first generation of EXCSISED Africans to speak out has come together behind their President in order to 
ACT.
Voici quatre ans que je suis présidente de l'association
SoS Africaines enDanger
 qui rassemble de jeunes réfugiées d'Afrique de l'Ouest, francophones, musulmanes, qui ont fui l'excision et le mariage forcé subis enfants et sont venues à Paris trouver la liberté.


Four years ago, I became the President of SoS African Women In Danger . This NGO brings together refugees from Western Africa, french-speaking young muslim women who have fled from excision and forced marriages to which they were subjected as children. They all came here to Paris in search of freedom.
Maître Danielle MERIAN,
présidente de SoS Africaines en Danger

Danielle Merian,
lawyer and President of  SoS African Women in Danger.
En Afrique, nous avons un projet ambitieux sur le terrain pour faire reculer cette pratique barbare : faire circuler dans
10 pays 10 bus dispensaires connectés
, avec des acteurs militants locaux qui
soigneront
les mamans et les fillettes et une équipe de
professionnels des réseaux sociaux.
In Africa we have an ambitious field project designed to help reverse this barbaric practice : sending 10 converted school buses out in 10 countries to circulate as moving dispensaries and cyber centre where health professionals can treat mothers and young daughters send out information via the social networks.
Ce sont des
« school bus »,
des bus scolaires américains réformés qui seront achetés en lot aux USA puis acheminés par bateau jusqu'au Sénégal.
These will be used American school buses, available for sale in bulk in the USA, which will be transformed and shipped by boat as far as Senegal.
Il faut
acheter
les bus,
les transformer
et
aller avec les équipes
dans les régions et
villages les plus touchés
par l'excision.
Buses must be bought and made over in order to be able to take the working teams into the regions and villages where excision is the most prevalent.
Des professionnels de la santé,
dans la partie dispensaire du bus, seront à l'écoute des mamans et fillettes et leur apporteront des soins.
Professional health workers, will be available in the dispensary part of the bus to listen to mothers and little girls and to treat them.



De jeunes professionnels du digital
utiliseront la partie cyber centre avec sa connexion satellitaire  pour faire vivre les communautés militantes des villages visités et celles du village numérique mondial, les réseaux sociaux.


Young media professionals will use the satellite connection on the bus for outreach and to connect the activist communities with the villages visited and  the digital world village of the social networks.


Le Sénégal
 a été choisi comme pays pilote pour la mise en place du projet. 
Un premier bus
sera fabriqué et optimisé sur le terrain avec nos partenaires locaux pour permettre de rendre le projet reproductible dans les 9 autres pays, tant pour la partie technique que pour le capital humain. 
Senegal has been selected as the pilot country for launching this project. A first bus will be put together and perfected in the field with our local partners so as to make it possible to reproduce the project in 9 other countries both in respect to the  technical side  and to the human resources involved. 

Les pays identifiés sont :
le Bénin, le Burkina Faso, la Côte d'Ivoire, la Gambie, la Guinée-Bissau, la Guinée Conakry, le Mali, la Mauritanie et le Togo.
The target countries  are :  Benin, Burkina Faso, Côte d'Ivoire, Gambia, Guinea-Bissau, Guinea, Mali, Mauritania and Togo.

Un voyage
a déjà été effectué à Dakar pour rencontrer nos futurs partenaires.
A trip has already been made to Dakar to meet our future partners.
AMINATA BAKHOUM


Cineaste senegalaise
, lauréate de plusieurs concours internationaux organisés par
IntraHealth Internationale
et plus récemment
Canal +
avec
« L' Afrique au Féminin »
,  fait partie de
SoS Africaines en Danger
depuis ce voyage.
A senegalese Filmmaker and winner of a number of International contests organized by IntraHealth Internationale and more recently by Canal + with "Africa in the Feminin"
Elle nous assure non seulement le suivi des
relations avec nos futurs partenaires
et des
contacts privilégiés
avec des
dispensaires
, des
chefs de village
, des
classes de collège
et des 
EXCISEUSES
qui ont choisi d'abandonner l'excision et de participer à notre combat.
She helps us do the follow-up with future partners, establishes privileged relations for us with dispensaries, with village chiefs and with practitioners of excision who have chosen to abandon this mutilation and join in our campaign to end it.

Première 
SENSIBILISATION
 sur l'excision initiée par
SoS Africaines en Danger
avec des classes de 3eme dans la région de Kaolack :
THE FIRST OUTREACH effort on excision made by SoS African Women in Danger for High School students in the Kaolack region :
      Devoir d'une élève sur
le combat contre l'excision

      Homework by a young woman student on the
fight against excision.
Dakar Dem Dick
(Dakar Aller-Retour)
est une société de transport public qui gère un parc de plus de 500 bus pour la ville de Dakar et des lignes interurbaines.
Dakar Dem Dikk (Round-Trip Dakar) is a public transport society which manages a fleet of over 500 buses for the city of Dakar and the interurban bus lines.
Ils nous ont ouvert leurs
locaux techniques
pour visiter leurs ateliers où pourraient être transformés nos bus-dispensaires.
They opened their technical facilities to us so that we could visit their workshops where our school buses can be transformed into dispensaries.
Un dispensaire
de village dans la région de Kaolack nous propose de mettre toute leur expertise dans notre projet.
Village dispensary in the Kaolack Region. They are offering to put all of their expertise into our project.

Danielle Mérian, présidente de SoS Africaines en Danger

+ Read More