Cynthia's Battle With Cancer
$24,626
of $50k goal
Raised by
180
people in 9 months
Dear Friends: 
We feel like we know many of you, but most of you we have never met.  We have read your kind words and support for our sister in her battle with breast cancer throughout the years.  You have been there for her time after time, offering your support through your encouraging words, gifts, and even family support with meals and prayers.  We are so grateful that she not only has the love of her family, but it's so obvious that she is loved by all of you.  We are not writers, as many of you are, so the thought of writing Cynthia's story for all to see is a little overwhelming.  We feel so helpless, watching her so gracefully navigate this battle, and we want to do something to help our sister and her family, something to ease the financial stress and strain of having cancer so that they can have one less thing to worry over.  For those of you who do not know the whole story, we'll do our best to explain Cindy's long health crises so far in a short space:
In October 2013 at the age of 42, our sister Cynthia was diagnosed with Aggressive Triple Negative Breast Cancer.  This diagnosis would lead her on a journey that no one was prepared for. That Christmas was the beginning of 4 months of chemotherapy, a lumpectomy, and 32 sessions of radiation.  Cynthia bravely led the way.  "It's just hair," she assured us. "It will grow back."
In 2014 cancer once again knocked at the door.  Cynthia was diagnosed with the first recurrence in the breast.  A full mastectomy and reconstruction followed.  "It's just flesh," she assured us."If Angelina Jolie can do it, I can too."
One year later, another knock. Cynthia had a second recurrence in her breast wall.  The area was removed and chemotherapy began once again. "It's ok," she reassured us. "I get to go shopping for some awesome hats."
We rang in the New Year in 2016 and cancer knocked again. Cynthia had another recurrence in her lung.  She started immunotherapy. "It'll be alright," she assured us. "The immunotherapy is going to punch cancer right out."
A couple of weeks ago, cancer knocked again. This time Cynthia was diagnosed with metastasis to the brain. Radiation began this week. "It's small, like peppers," she assured us. "Jimmy Carter beat it. I will too."
Cancer knocked (relentlessly). Not once have we heard our sister grumble or complain. Her response after each diagnosis has been love rather than bitterness, light rather than doom and gloom.  Through it all Cynthia has remained the best mom to her precious daughters Hannah and Chloe, the best wife to her husband Joe, the best sister, daughter, granddaughter, friend, and teacher.  Her bravery, strength, and determination have been an inspiration to everyone who knows her.  
The thing is, through this entire battle, Cynthia has been more concerned about everyone around her rather than herself.  It is our desire to bless Cynthia and her little family in a BIG way.  The medical expenses have piled up over the past three years, and the treatments have taken their toll.  It is our wish to relieve Cynthia, Joe, Hannah, and Chloe from the strain and financial burden that cancer has brought upon this sweet family. 
Please join us in loving on Cynthia.  Join us in assuring her that everything is going to be alright.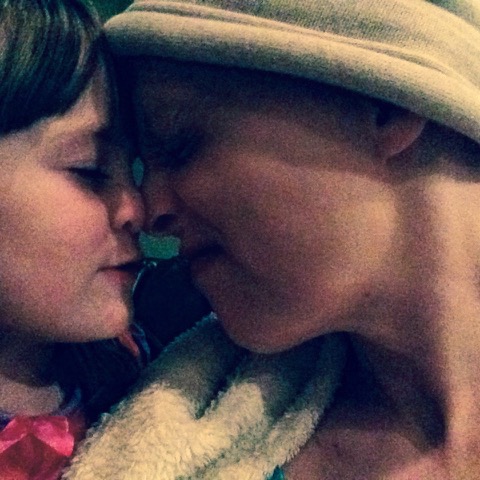 + Read More