Coyote Attack - Service Dog Gabriel
$11,680
of $11,680 goal
Raised by
274
people in 29 months




Gabriel's needs have grown! In order to ever walk again, his surgeries just for his legs are estimated today at $12,000 , and that doesn't include the 24 follow up visits (12 weeks per leg, without adding the $2.5 thousand already spent saving his life from the internal organ damage.) It's really almost 19 thousand dollars, and the family is in shock, but not giving up as it is fixable. He can walk again, but the orthopedic specialists confirmed he's in terrible agony, even at rest. We need to form a pack of Gabriel's Angels to combat the damage a pack of coyotes did to sweet 92lb Gabriel. He needs a miracle, and just one share could help us find it! 

http://www.wcnc.com/news/local/pack-of-coyotes-attack-german-sheppard-1/423499488
Meet Gabriel, an A-1 certified therapy German Shepherd dog. Gabriel was viciously attacked by a pack of coyotes in his own yard with his owners nearby. Despite rushing to save him, he suffered 2 seperate internal injuries, a spinal injury, and both front legs were seriously damaged. His owners have already incurred thousands of dollars in emergency care and medications. Gabriel's front legs aren't healing properly, and he's going to need surgery to repair the damage to his ligaments and tendons in order to walk again. Gabriel may also benefit from a specially designed wheelchair device that could allow him to use his back legs for mobility, It may take up to a year for his recovery. Gabriel's been lending a paw to special needs children, orphanages, nursing homes, and veterans through his work as a therapy dog for years. He now needs us to repay him for his service to help with his immense veterinary bills, surgery, and mobility equipment. Gabriel's such a special dog that he was recieving training as a disaster response service dog, before his attack. Please help Gabriel heal so he can get back to his own work of healing people with his loving temperament. He's such a special dog, please share or help as every penny counts! Gabriel's owners are so thankful for your help in this heartbreaking situation. Their dedication to him is so inspiring, with his owner never leaving his side. "We're not rich in money, but we're rich in love" was her response to the the outpouring of love after Gabriel's story became public. Bless you all for your kindness and help getting Gabriel back on his feet, and back to helping others in his work as a therapy dog.
In the event that we surpass the donations needed for Gabriel, we're interested in starting a "Gabriel's Fund" at the Matthews ER vet. The fund would be used to save other pets who are victims of coyote attacks whose owners could be faced with euthansia as a result of the expense needed up front to treat the injuries. 
Gabriel and his owners are blessed by your kindness and caring.
(All donations go directly to Gabriel's owner, Debbie. This is Gabriel's official page. )

http://www.twcnews.com/nc/charlotte/news/2017/03/18/dog-still-recovering-after-coyote-attack-in-union-county.html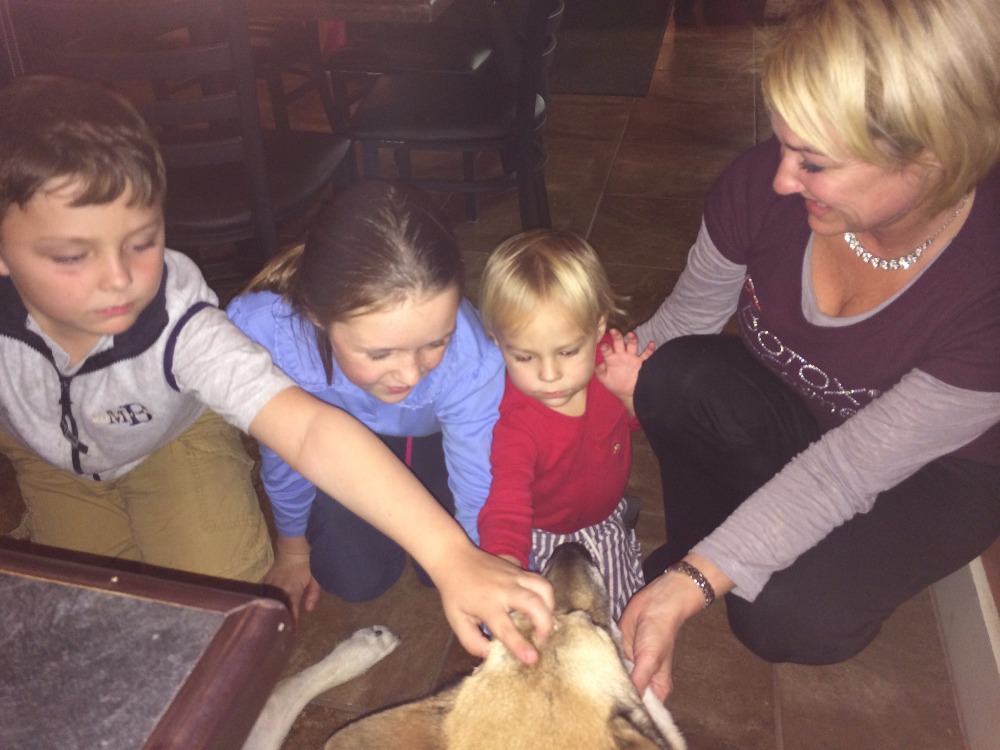 + Read More