Clarence Cachagee's Biography
$5,801
of $10,000 goal
Raised by
56
people in 17 months
Whachay! We are writing a book about Clarence's journey and this beautiful community!Our Story
: Seth and Clarence met a few years back while working for non-profit organizations in downtown Kitchener. They immediately hit it off. Soon Clarence asked Seth, an aspiring writer, to help him turn his story into a book. Clarence grew up in the Region of Waterloo, raised by a Mennonite farming family. His father a survivor of Canada's residential school system, Clarence was displaced as a child through the Sixties Scoop. After struggling with substance use for most of his life, Clarence began his healing journey by getting in touch with his Indigenous identity and becoming a helper in his community. 
What's it about?
This story begins with Clarence's life growing up on the farm. In his teenage years he began to run away from home, searching for his identity. His story shows how a community can support a broken person by helping him or her find belonging and connectedness. By including excerpts from a government interview with his father, the story also illustrates how the legacy of colonialism continues to impact our community in Waterloo Region.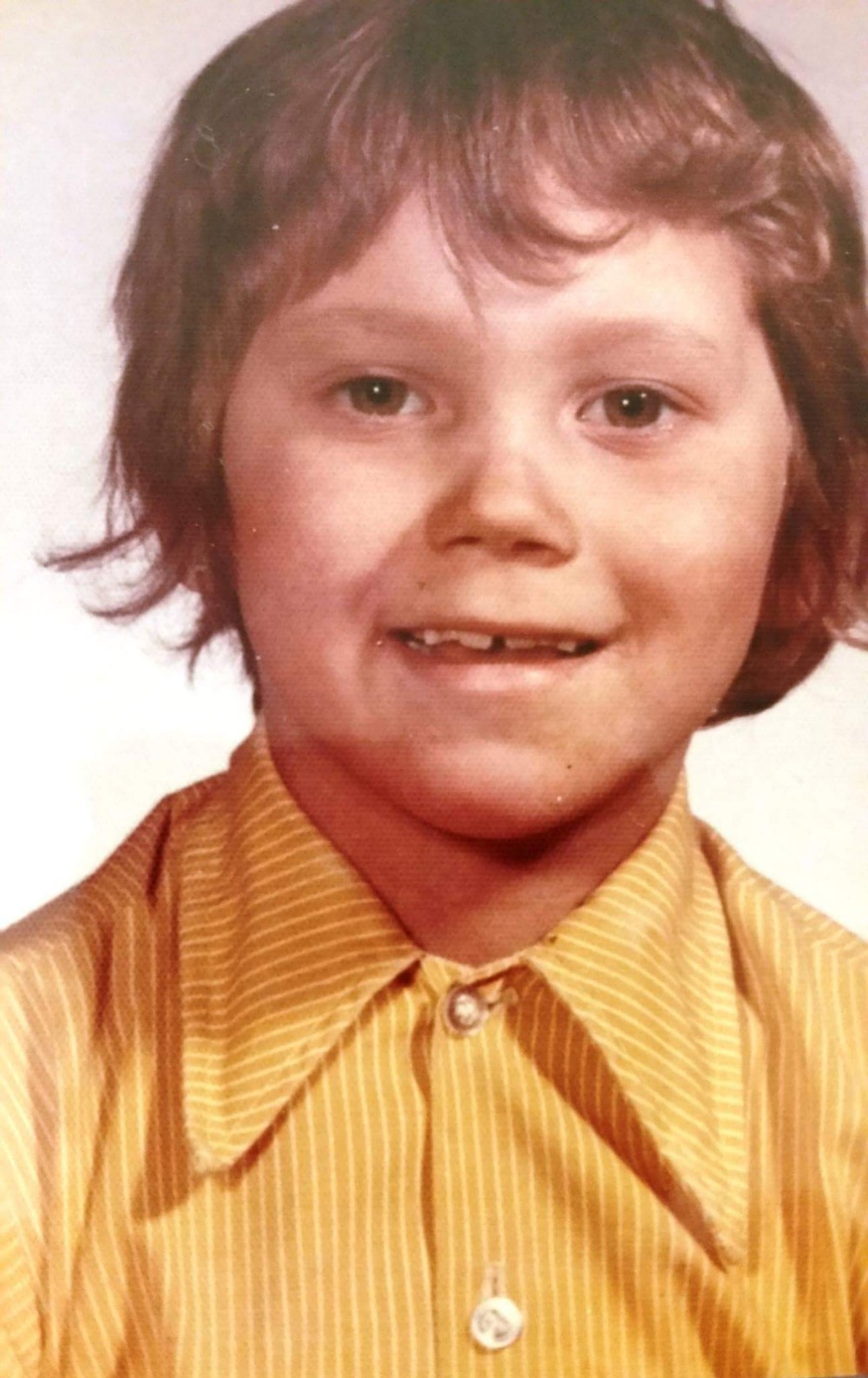 Where are we at?
We secured grant money from Waterloo Region Arts Fund, and the manuscript is complete. We are raising money for the costs of publishing, such as copy-editing, marketing, designing, etc.
This has always been a dream of Clarence's, to get a story out there that might help people on their own healing journeys. Your financial support will help get this impactful story to the public.
Thanks for contributing! Whachay!



Basic Budget:


Fees for artists: $8200.00
Fees for other personnel (editing, cover art, design, printing): $3700.00*
Travel: $400.00
Promotion: $1500.00
Total expenses: $13,800.00
+ Read More
Update 2
12 months ago
Share
Hello friends and family! We're writing to update you on the book's progress. The manuscript is nearly finished! We plan to do some further research up north this summer in order to fill in some gaps. We're still hoping to have the book published sometime this fall. Below is a sneak peek excerpt from the book (forgive us for the formatting). Enjoy!


Excerpt from Chapter 2:

1972 was a rough year for Clarence. In grade two of elementary school, he had outgrown his speech impediment but he was still very insecure. Learning to read and write was proving difficult, and he was struggling to make new friends. At the end of the school year, due to his poor academic performance, the school administration decided to hold him back from the next grade.

"I think my first experience with failure was when I was seven-years-old. All those friends that I made through those few early years, I lost them because they held me back. I remember how devastating that was, internally, watching those people move forward, knowing that they were going into grade three and knowing that I wasn't going."

Clarence started to be angrier at school. Children would sometimes make fun of him for his learning challenges and speech impediment. Sometimes he lashed out with violence. He remembers one time when his classmates didn't let him join in a game of baseball; he grabbed a bat and swung it into the groin of another student. By grade three, Clarence had been expelled at least once. He was now starting to think about himself as some sort of outcast, an ill-fitting piece to the puzzle of his school and family life.

"I became a bully because I wanted some of those children in school to experience the pain that I was experiencing… I'm not happy that I did that, but that's where I was at that time in my life, and when I pray today I ask for forgiveness, for the wrongs that I have done, and those children are always in my prayers."

Every day after school, Clarence and his sister were dropped off by the bus at the rural route that lead to the Reier's farm. It was a short walk home but they usually took their time. There were ditches and creeks to explore, and much school gossip to discuss. Not surprisingly, sometimes they found trouble too. In 1972, there was a construction project in the works, a new cement bridge over Alder Creek. Clarence and his sister Cheryl passed by the construction site each day walking home. Clarence recalls one of those days:

"They had a whole bunch of tires along the side of the bridge, for whatever they were doing. Cheryl and I threw 'em all overboard into the creek. Then somebody found out, and Cheryl and I had to go get the tires out."

Clarence remembers helping his sister pull the tires out of the creek, however she reports a different story. According to her memory, Clarence didn't want to do the dirty work and let her stomp through the mud while he stayed at the water's edge. Apparently he had spotted a crayfish under a rock and didn't want his toes pinched.

But as he grew older and stronger he did start to help out on the farm. The Reiers made a mask for him to wear so that his asthma wouldn't be aggravated by the dust in the barn.

"I would always help with the chores, as much as I could… I never got hurt at all. Dad would always show me what would happen. He'd show me the repercussions. He'd tell me about the gas in the silos and manure tanks. He'd show me what augers could do."

Life on the farm might mean helping to pick out rocks in the field, as Eileen drove the tractor ahead pulling a large cart for the stone collection — this is a job no one remembers enjoying. But the children had lots of fun too. The woods were always a world waiting to be discovered. And Clarence and his sister both loved to swim in the pond. Clarence remembers one swim in particular. His sister Cheryl brought a friend over that day. All was well in the pond until Cheryl's friend let out a piercing scream: she had discovered a couple of leeches clung to her leg. Clarence describes what happened next: "Our mom Eileen came out to see what all the commotion was, assessed the situation and went back inside to get some salt."

Clarence definitely had a gift for trouble and mischief early in life. Case in point: one evening, Eileen sent him out to retrieve Ken from the fields:

"The back field — the back flats we called them — were behind the farm. We had a pond and a laneway back there. I saw a skunk running around. It started running away so I took off after it, of course. In full flight I gave it a good hoof."

Kicking skunks is a good way to learn a valuable lesson: animals have feelings too. Clarence came running back to the house crying and wreaking of that distinct, potent odour of skunk. Eileen made him strip outside, threw out his clothes, and sent him to the bathtub for a soak in tomato juice.

Although he was certainly getting used to living with the Reiers, Clarence had not totally forgotten his displaced origin. Vague memories hinted at a life before this one. He can still recall one image: a sweet smell lingers in the air while a warm body carries him up a flight of stairs, the sound of high heels echoing off cement walls. Someone falls over and Clarence begins to cry. (When he reflected on it later in life, Clarence realized that this memory was probably of being with his grandmother in an apartment building near the Dare Foods factory in south Kitchener.)

Another event, early on at the Reiers, provided some more evidence that Clarence hadn't forgotten his displaced origin. One night someone broke into their garden shed and stole some power tools. The Reiers called the police in the morning and an officer was sent to investigate. The moment Clarence spotted the police cruiser coming up the driveway, he ran and hid, completely overcome with fear. "I don't know what kind of memory I had that was connected to that police car," Clarence says, "but it was already ingrained in my mind." To this day, when he unexpectedly encounters an officer of the law, Clarence sometimes still feels that jolt of terror.

As Clarence grew older, he started to think more often about his unusual situation. Something was not quite right. Despite the Reiers love and care, despite the kinship of Margaret and Keith, Clarence knew deep down that he and his sister came from a different place, that they were outsiders. He was, after all, the Reier's foster child. How do young minds explain that situation to themselves, explain why their real mothers and fathers left them in the first place? Young Clarence fathomed only one explanation. "It was really, really hard to come to terms with why I didn't have any parents," he recollects. "The terms that I came to, as to why I didn't have any parents, was that I must have been such a bad child that my parents didn't want me and they gave me up."

So young Clarence started looking for answers to his perceived problem. Something was missing, he knew that. The next step, then, was to go searching for the missing piece. One afternoon, he packed a little suitcase and snuck out of the house. From the kitchen window, Eileen watched her little boy drag his suitcase up the hill and sit down on it at the end of the drive. He sat there on his pack all afternoon, waiting for something which at the time he probably could not have described. When daylight waned, Ken went out to Clarence and brought him in for dinner, carrying his small suitcase back for him.
+ Read More
Update 1
16 months ago
Share
Watchay! We can't believe the support we've been getting. Thank you all for having faith in our work and helping us on this journey. Seth is writing full-time now (come say hi at Kitchener library). And we are planning our first speaking engagement at Rockway Mennonite church March 11 (during adult Sunday School, 9:45am). We're also planning a trip to North Bay to visit with Clarence's extended family and to conduct some research. Chapter one is nearly complete and we're in the process of looking for a publisher. Lastly, a template of our budget is going to be posted in our Gofundme. Check it out if you are interested in the breakdown.
Thanks again! Be well!
+ Read More
Read a Previous Update