Raising the Bar - My Road to Rio
€2,205
of €6,500 goal
Raised by
26
people in 28 months


"Who is it that can tell me who I am?" *

In this sportive life; I am a pole vaulter who dreams of competiting in the Olympic Games ever since I started my sporting career at 4 years old. These games are now, 2016 in Rio de Janeiro.
In my first sportive life, I was a world class gymnast, National Champion, competed in multiple European and World Championships and was pre-selected for the 2008 Olympics Games in Beijing, China; however due to an untimely and debilitating injury while training, that dream came to an emotional crash.
All was not lost. I reassessed my objectives, rebuilt my damaged parts and refocused my full attention into the athletic sport of pole vault. Capitalizing on my artistic gymnastics abilities I am applying these talents to pole vault and steadily climbing the highway to Heaven. 
I am back in the hunt and on the road to the 2016 Summer Olympic Games in Rio de Janeiro.
7x Belgian Champion and the National Record Holder, with a current personal record of 4m42 (14'06" ); just 8 cm (3 and a hair inches), from qualifying for the 2016 Olympic Games in Rio de Janeiro, Brazil. This past summer I won bronze at the 2015 World University Games in Gwangju, South Korea. I have also already met the European standards for the 2016 European Championships in Amsterdam, Netherlands.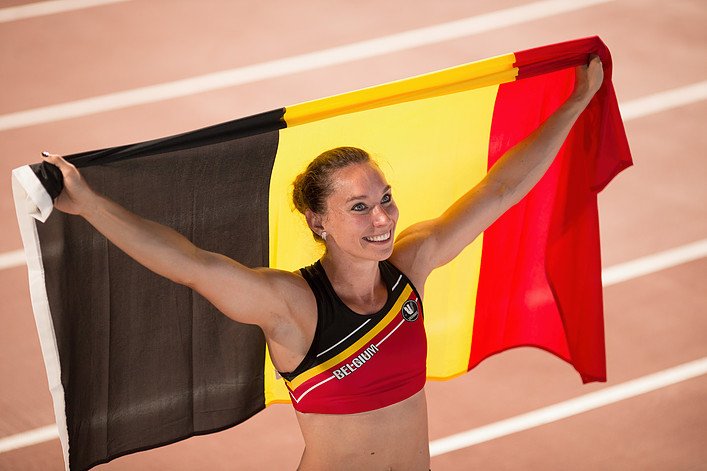 My philosophy is the combination of a learned mind with a fit body will tip the balance in my favour. During my gymnastics and debut in athletics, I was concurrently studying to obtain my Bachelor of Laws (Honours) degree (UK), and a Master in Management and in Sport Management, (Valedictorian), from IE Business School, Spain. I have also obtained a Certificate in Social Sciences, a Diploma in English Law, and am currently studying mental preparation and performance enhancement primarily for my own personal use to more strongly focus on all aspects of preparation and completions and to confront and control the stress and apprehensions but as well I am actively applying it to other competing athletes.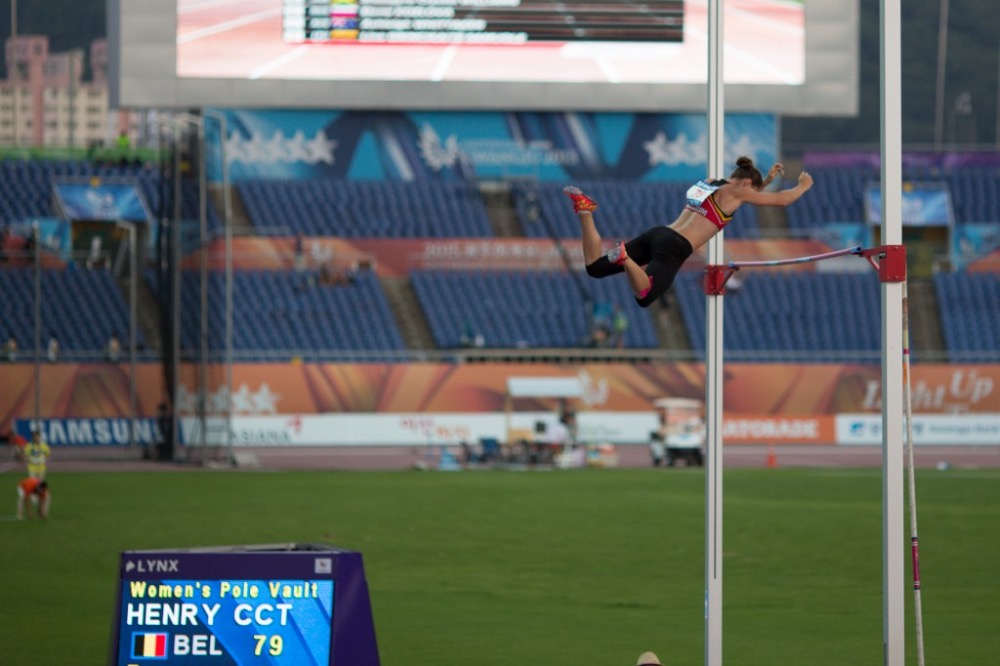 How can you help?


The financial aspects of training and competing at a high level are very demanding and often daunting. As an elite athlete, some of my costs are covered, but only a fraction. I am creating this campaign on gofundme to try and raise monies to take my preparation in this Olympic year to a new level, allowing me to focus on competing and performing in international competitions, with hopefully fewer financial restrictions than the previous years, which obviously resulted in many less high level preparatory competitions.


What are some of the costs that I incur:

Travel: gas, tolls, car rentals, hotels, flights with poles to competitions, trainings, and camps.
Not to mention, with my 1997 Ford Escort rolling on it's last threads I am in desperate need of a new car, nothing fancy, but something that will get me from A-B without the risk of being stranded in the middle of nowhere. This issue is exacerbated by the fact that training some 750km away from home means that I don't have the very reliable parents to come to my rescue when it breaks down….when it breaks down….when it breaks…. This is actually a major issue for me, so if anyone wants to sponsor me with a car ;)...
Material: poles (training poles cost from 479-569 eur with competition poles starting at 569 eur, customized soles, tape, elastics, medicine balls, sporting attire, etc.
Housing: To optimize my training I have relocated to Clermont Ferrand, France, for most of the year.
Coaching: While I am very fortunate to train with a top coach in a top facility, there are a number of occasions when he is traveling to super elite competitions. I also spend a number of months back in Belgium, mainly during the summer competition season, all meaning that it is necessary for me to find substitute coaches for trainings and competitions.
Facility costs: gym halls, tracks, power rooms, and recovery centers (i.e. Ice baths, sauna, etc.).
Medical expenses: physiotheraphy, and other unforseen medical visits.
Nutrition: What I eat is extrememly important, healthy, organic foods are the best option to keep the body in top condition; they also cost more...
This year is very important for me, To achieve my dream I need a little help from you sport lovers. You will become the cornerstone of the dream. No matter what, I will put in the proverbial 110% but with your support I can make sure it is well utilized for preparation and not burnoff in worry.
Are you ready to join the ride? 
Thanks for reading! Thanks for supporting!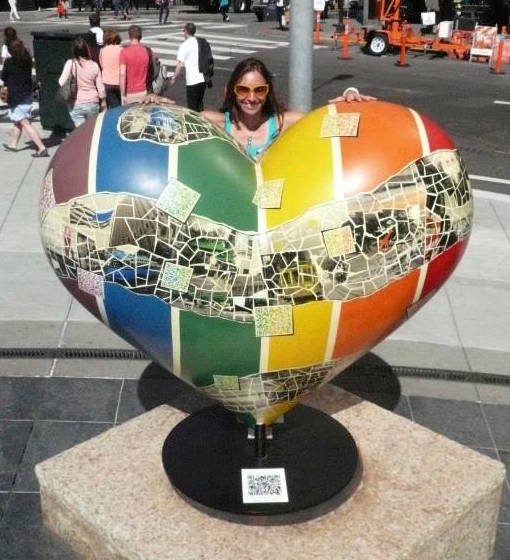 + Read More
Be the first to leave a comment on this campaign.