Cheyenne's Odyssey...BRAIN SURGERY
$115
of $350k goal
Raised by
4
people in 39 months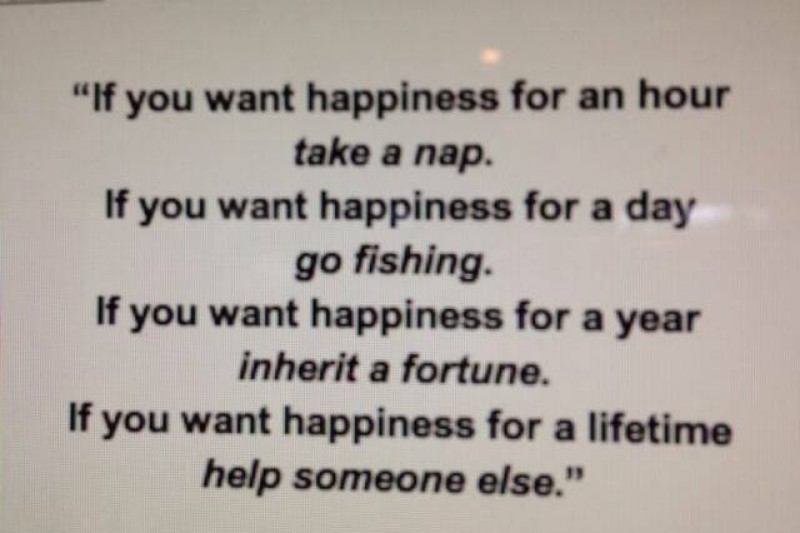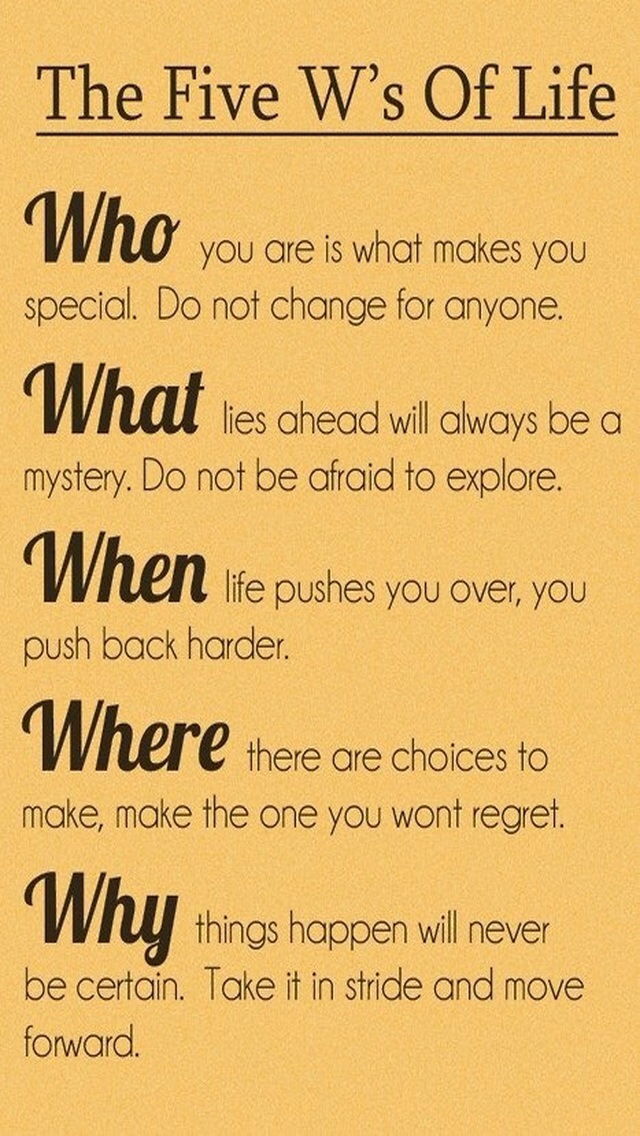 I pray you will all read this and send it to everyone you know so I can get my daughter the help she requires.
When I asked her about how she feels about her illness, NO MOTHER SHOULD EVER HAVE TO HEAR  THERE CHILD SAY, "I live each day like it's my last day"!  After she left my room, I cried..... She is a beautiful young lady, but don't let her visual appearance dictate anything, because what is wrong with her can't be seen, as it is in her brain, and NO ONE CAN SEE SOMEONE'S SYMPTOMS. 
I also want to state that her father couldn't handle any of it and my marriage ended when she was about 2 yrs old.
https://funds.gofundme.com/dashboard/cheylee/customize/description#
MY DAUGHTER HAS A FATAL ILLNESS  called "Congenital Hydrocephalus", please click this link and you will be taken to the National Institute for Health:  (Can look up her illness on the following site) 


I need to relocate her and I to California for the specialists to do
Brain Surgery
.  BRAIN SURGERY, REHAB, AND WHO KNOWS WHAT ELSE, praying she survives the surgery and no one knows what the complications might be, as this surgery is MORE THEN JUST SERIOUS. IT IS THE BEST CHANCE SHE HAS TO SURVIVE, AND
UCLA Mattel Children's Hospital
HAS DONE IT MANY TIMES BEFORE, and perfected it, saving countless lives.
She does not deserve a death sentence because the doctors were negligent and incompetent.
I thought I had the most prominent doctors and hospitals that arizona had, and was told she would be just fine.  She was taken at 32 weeks and came home after almost 6 weeks and the doctor told me and my witness that "he was so sorry he delivered her, that he miscalculated the measurements in her brain on the ultrasound and he should NEVER have delivered her" and kept apologizing to me.
 I almost fainted.
I took her to so many doctors I lost count, to try and find out what was wrong with my beautiful little girl, because she had so many symptoms. The doctors at Barrows Neurological told me she would be just fine however she was far from being fine. The Dr at Barrows Neurological/St. Joseph's in Phoenix, Arizona was her doctor but every time I called to make an appointment, I was given an excuse that he wasn't in the office, wasn't available or I needed to have papers filled out or tests done; none of it made any sense until I realized that he was never going to see her.
She was
NEVER SHUNTED
, which is the "
Standard Of Care
" for any child born with this illness, by the W.H.O., the C.D.C. and the N.I.H., however the Dr. at Barrows Neurological, who by the way, came highly recommended, told me to "treat her like a normal child, and that she would be just fine."
HE WAS WRONG AND HE KNEW IT
. She was discharged, and none of them ever saw her again.
If we had been given the facts, as her parents and told the pros and cons of both choices we would've made the right choice for our child and have had her "Shunted", knowing that it would save her life no matter what, because they didn't have any other way to fix this back then. I would not be in the situation I am in right now,
which is that without surgery at UCLA Mattel Children's hospital, she will DIE......
We must be actual residents of California to be on their Medicaid program called Medi-Cal which is what UCLA requires or they will not treat my daughter or even me. (Each state has its own Medicaid program.)
I rent a small house and barely have enough to cover the bills let alone buy food, and it is much more expensive to live in California, but I will never have a doctor touch my daughter in any way in the state of arizona ever again because they are nothing and deserve nothing.
Arizona is number 47 out of 50 states as having the worst medical care in the country
, they are at the bottom of the list for education, and at the bottom of the list for legal assistance. They are corrupt in government/politics and no one cares. They have targeted my daughter and I for no reason just to get money from the government.  They have turned the Medicaid program into a "for profit" program called Bridgeway; which I don't understand how the government allows, when all the Medicaid programs around the country are nonprofit.
The Ronald Reagan UCLA Medical Center is known for their outstanding Medical Care and Treatment and their extensive research. It is still a very serious surgery as all surgeries are and we have no way of knowing the outcome. I do know that the UCLA Mattel Children's Hospital is one of the most advanced treatment facilities that deals with this illness on a daily basis.  I spoke to UCLA Mattel Children's Hospital and they told me to get her there immediately when they found out that the doctors had never shunted her.
I was in the medical field for over 20 years and told to get her and myself out of Arizona.  I was told to get her to California where they have been doing research on the brain and have specialists that have perfected surgery to fix the problem, to get her to UCLA Mattel Children's Hospital
TO SAVE HER LIFE
.
I have no way to get her relocated to California for the surgery and for the rehab to live there as residents in a safe area WITHOUT YOUR HELP; I was told to look in the Simi Valley or Van Nuys areas.  Living on disability doesn't afford me the ability to save even a penny and unless I get donations my daughter will DIE and due to my many disabilities and lack of proper medical care, I will die to.
FYI:  The shunt was developed in 1949 and even though a lot of lives were lost over the years it has been perfected and the technology has gotten so much better and there is now a new surgery that could cure many of the patients that have this illness.
THE OTHER ANOMALY:
They also found three (3) areas of her brain, that in the report says "missing white matter". That means that there are three areas of her brain that are disappearing, why?
The Radiologist did not give a diagnosis as to this particular problem in her brain which has nothing to do with the Hydrocephalus. It is the job of the Radiologist to make a diagnosis as to what he/she sees on the films or scans and these particular Radiologists in both cases chose not to, which begs the question, why?  Both MRIs were read by two different doctors and this most recent one was worse. I placed a call to speak with the Radiologist personally to find out why there was no diagnosis and this Radiologist chose not to speak with me and again it begs the question, why?  None of this makes any sense.
She just had another MRI done about 6 months ago and it is worse than before. She has learning disabilities and has always struggled always.
PLEASE GIVE HER A NEW BEGINNING SO SHE CAN LIVE HER DREAMS. ONLY YOU CAN CHANGE THE LIFE OF A CHILD AND RECEIVE BLESSINGS FROM GOD....(HOW MANY PENNIES DO YOU FIND ON THE STREETS EVERY DAY OR THE BOTTOM OF YOUR PURSE OR UNDER THE SOFA CUSHIONS OR ON THE FLOOR)YOU CAN MAKE A MIRACLE HAPPEN. There are no blessings more important than the life of a child, and there is nothing more important than saving that life.What if this were your child, your sister, brother, your mother or father, what would YOU do?
I want to put this on the news to let people know that this illness affects so MANY babies and children and to please HELP ME SAVE MY DAUGHTERS LIFE BY DONATING.
Please, if you care anything about the LIFE OF A CHILD, please DONATE/PASS/REPOST this to everyone you know and they to everyone they know and help me. I am a single, disabled mother, and all alone; I have no one, except my beautiful girl.  Please "PAY IT FOWARD".....
I need Foundations to get involved in doing what they do best, cut through all the red tape to do the paperwork necessary to set us both up on the proper assistance immediately. What Foundation do you call? Where do find the names? Believe me I've tried. It's like a needle in a haystack.
I have strong Faith in God and pray everyday and have to believe that you will help SAVE THE LIFE OF A CHILD....MY CHILD......
If everyone donated five dollars ($5 or more) it would save my daughters life; I would in turn make her the Ambassador and start a Foundation to raise not only money, but awareness that this disease, this illness is killing our babies and that it doesn't have to be like this; when there is a treatment to save these precious lives.
++++++++++++++++++++++++++++++++++++++++
This was written almost 2 years ago and until 2 months ago she had only raised $50.00, as I took part of my food money and put the other $50.00 in, as her account was hidden, until you have $100 in donations, and 2 months ago, someone that I spoke to on the phone donated $5.00, and if she can, then so can anyone. 
UPDATE  4-2015:
She was seen for new glasses (she has worn glasses since age 3) and
the pressure in her left eye WAS OFF THE CHARTS
, which is devastating to hear,
as she can have a stroke
, and since
her Pituitary is not funtioning because the ventricle is so big
it's pressing on it, she has 18 cavities.  She is not getting the hormones in her body she needs to have it function normally.
PLEASE DONATE AND PASS IT ON..... THANK YOU AND MAY GOD BLESS YOU.....
THIS IS BEING WORKED ON:
      There will be a video on YouTube soon about all of this and that we have received no help And all of the names of the people that were contacted will be listed and who they are with pictures if I have them; it will be posted 10 times a day for six months if necessary.  
I ask G-D to please bless this letter, this plea that I have just written that everyone will read it and will donate to save her life, that this year is different and we should all care about one another especially our children, so I ask G-D to Bless this message and Bless everyone who will help SAVE MY CHILD'S LIFE AND MY OWN....AMEN
..................................................................................Cheylee's Mom
the day she was taken at 32 weeks on life support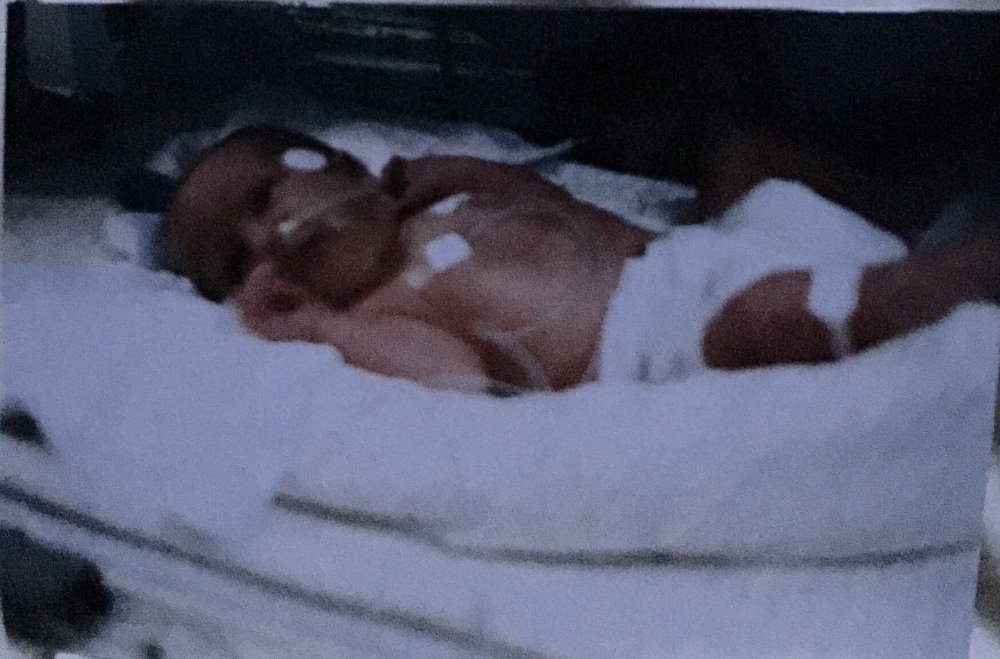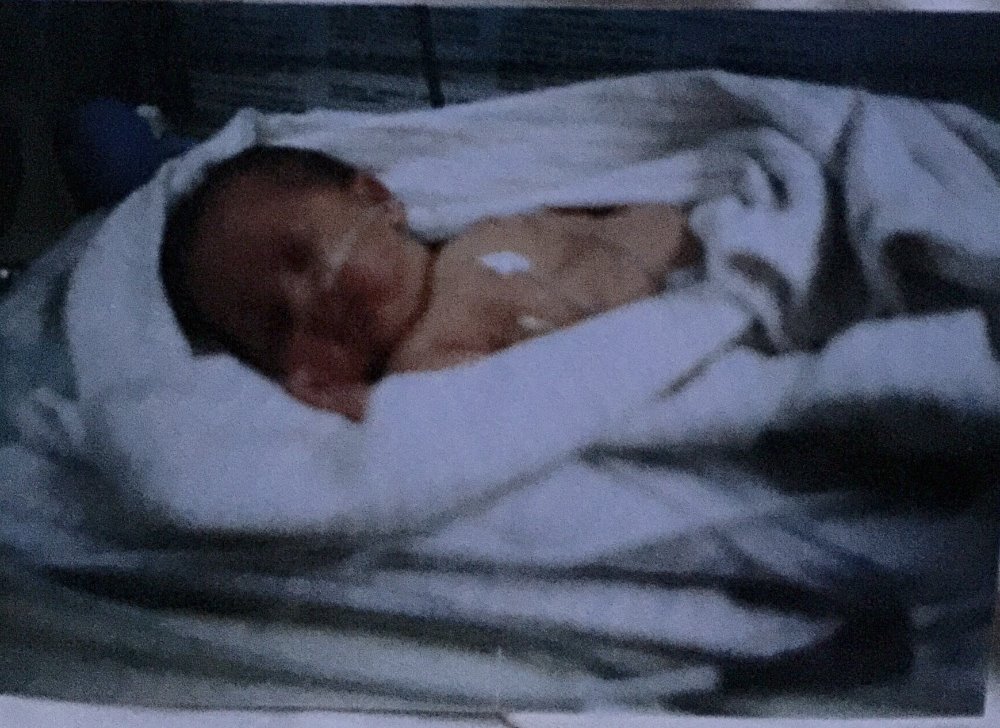 She couldn't come home for 6 weeks and was in 2 different hospitals.  When she was discharged she
weighed a little over 4 pounds
and slept in a babydoll rocker bed donated to me, so she could be in the bed in case anything happened. 
(She was too small and sick for a crib.)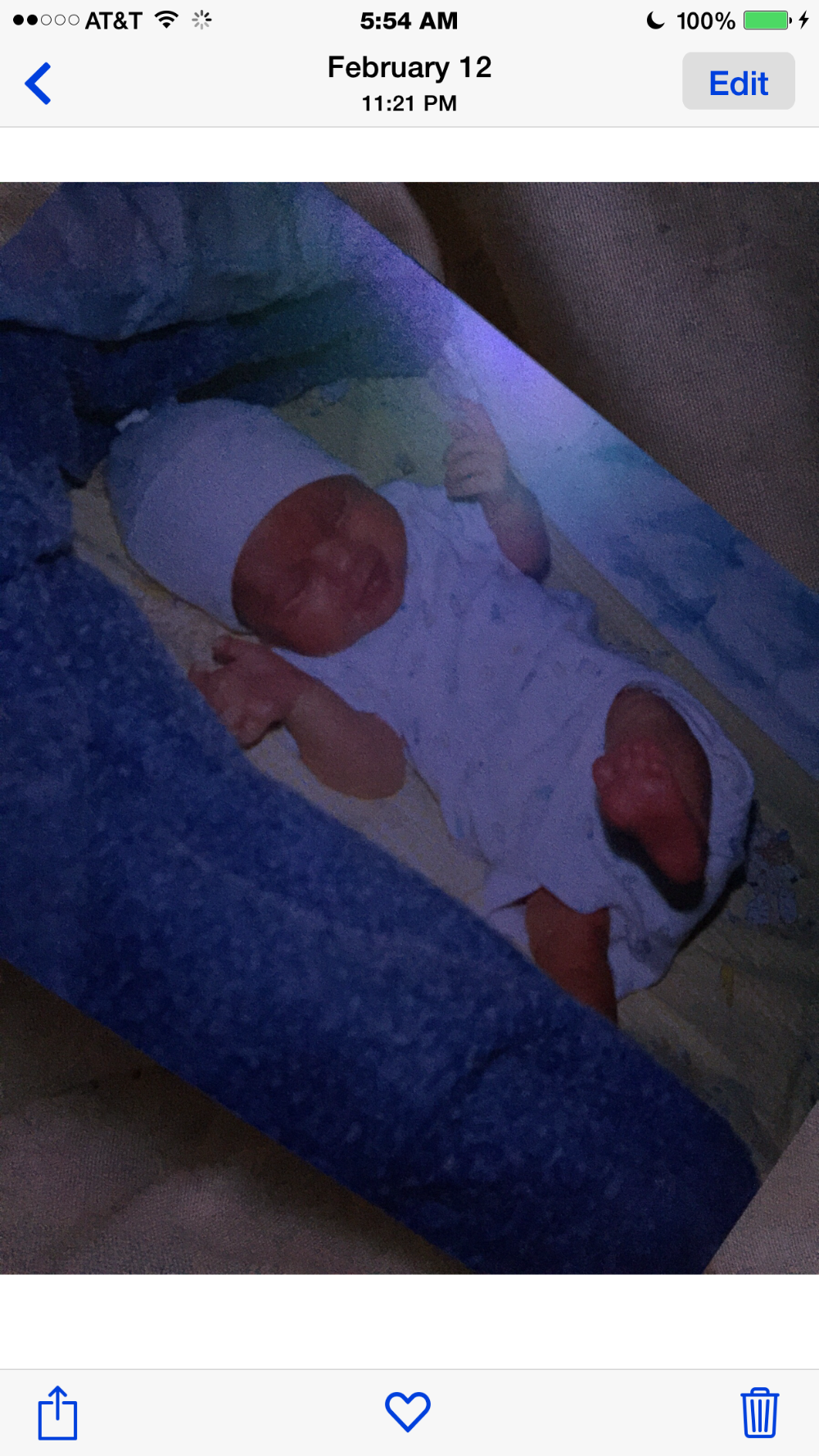 + Read More
Be the first to leave a comment on this campaign.