Celebrate the Station Theatre!
$12,394
of $18k goal
Raised by
104
people in 17 months
Kay Holley
for Celebration Company at the Station Theatre
URBANA, IL
Donate now to Celebrate the Station Theatre!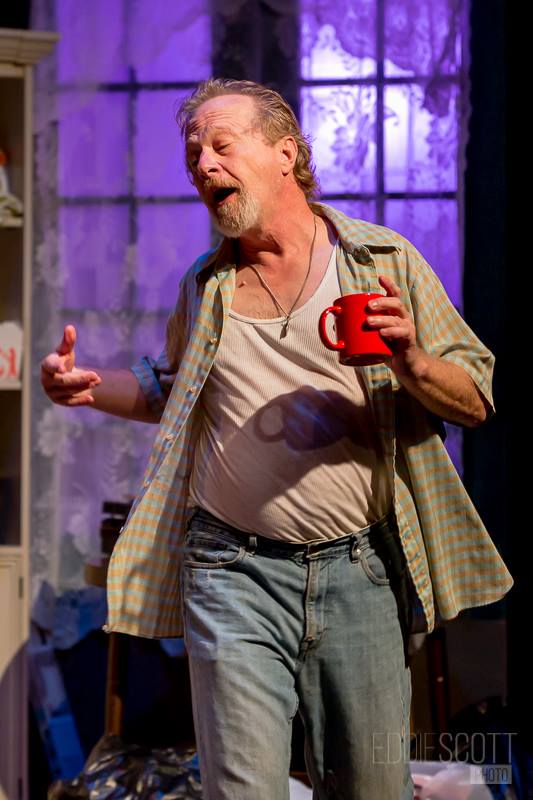 Gary Ambler in THE NIGHT ALIVE October, 2016 (photo by Scott Wells)


Fall is here again. Doesn't it seem that the trees seem a little slow to show their colors this year? It is as though they are loathe to let go. Or perhaps, like some of us, they just aren't ready to face the colder, darker days ahead. We at the Station Theatre like to think that we have a wonderful alternative to any gloom nature may bring: good theatre!
We hope that our 45th season, with its balance of humor, suspense, spirituality, deep emotion and deep belief, will warm you in every way and kindle a light that sees you all through your journey 'round the sun.
This year, we are pleased to announce our acquisition of all new chairs for the theatre. Thanks to the generous chair campaign gifts of our patrons and company members, we recently replaced the old chairs with very comfortable seating that makes watching a Station show a whole new experience! You may have also noted that the lobby and bathrooms are freshly painted and decorated. Additionally, we have done an overhaul of our tech booth, greatly increasing our flexibility with lights, effects and sound.
The Celebration Company would not have lasted into its 45th season without you. Your ongoing support is vital to our mission. Without you, we wouldn't own our own theatrical space, which, though expensive to run, is rare for a small company. Without you, we couldn't purchase rights to the kind of plays we want to produce. Lights, costumes, music, equipment—none of the magic would be possible without you.  In addition to the regular costs of producing theatre, we also have more projects which, like the chair project, we'd like to bring to fruition. These include:  a long overdue production budget update, a search for rehearsal and/or storage space, technological improvements that will bring the theatre into the 21st century, and new signage our Boneyard River Walk side.
Won't you consider making a generous donation to the Celebration Company at the Station Theatre this fall? For us, your gift of $25, $50, $100 or more means so much! 
Sincerely,
Rick Orr, Artistic Director

Station Theatre Board:
Kay Holley, Thom Schnarre, Thom Miller, Gary Ambler, Carolyn Kodes, Latrelle Bright, Chris Clevidence Taber, Bradley Ashby
We applaud YOU!


+ Read More
Help spread the word!
 505 total shares
Be the first to leave a comment on this campaign.