THE CEREBUS REMASTERING PROJECT
$3,325
of $800 goal
Raised by
70
people in 47 months
Help preserve the longest graphic novel in the English-speaking world, the 6,000-page Cerebus!

This project is designed to help fund the digital preservation of the remaining 4,000 pages of original Cerebus artwork. All pages will be scanned at their original size as 600 dpi, colour pages on an Epson E11000XL scanner, ensuring the best possible reproduction. When complete, this will preserve the work for future generations and allow for digital restoration of remastered editions of the 16 trade paperbacks of Cerebus. 

As a reward for your contribution, you will receive HI-RESOLUTION DIGITAL PRINTS. These digital prints will be available for download immediately after you make your contribution. These 600 dpi digital images can be printed at DOUBLE their original size (see photo below), allowing for poster-sized prints of over 100 pages of Cerebus, as well as selected covers, double-page spreads and selected Cerebus Apocrypha.




Help support the preservation of the longest graphic novel in the English language. Make your contribution today!

Reward Package #1:
CEREBUS POSTERS ($10)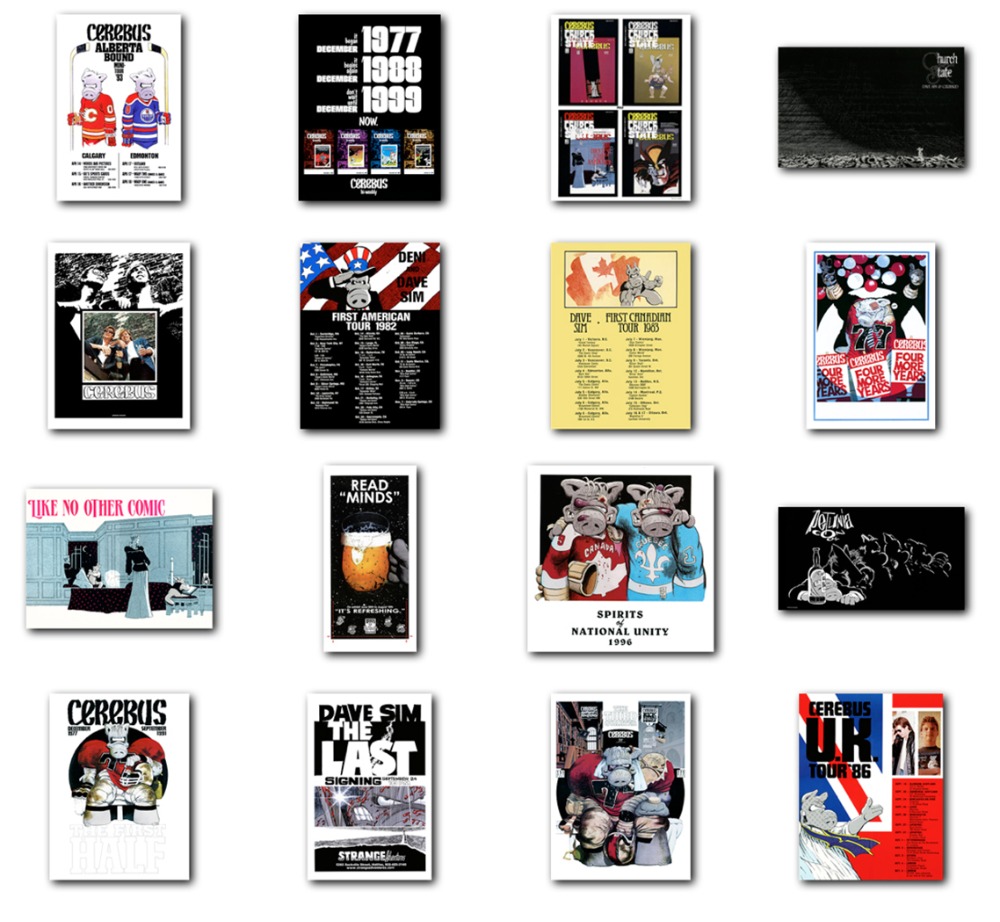 Reward Package #2:
CEREBUS APOCRYPHA PAGES ($20)
Includes previous reward package.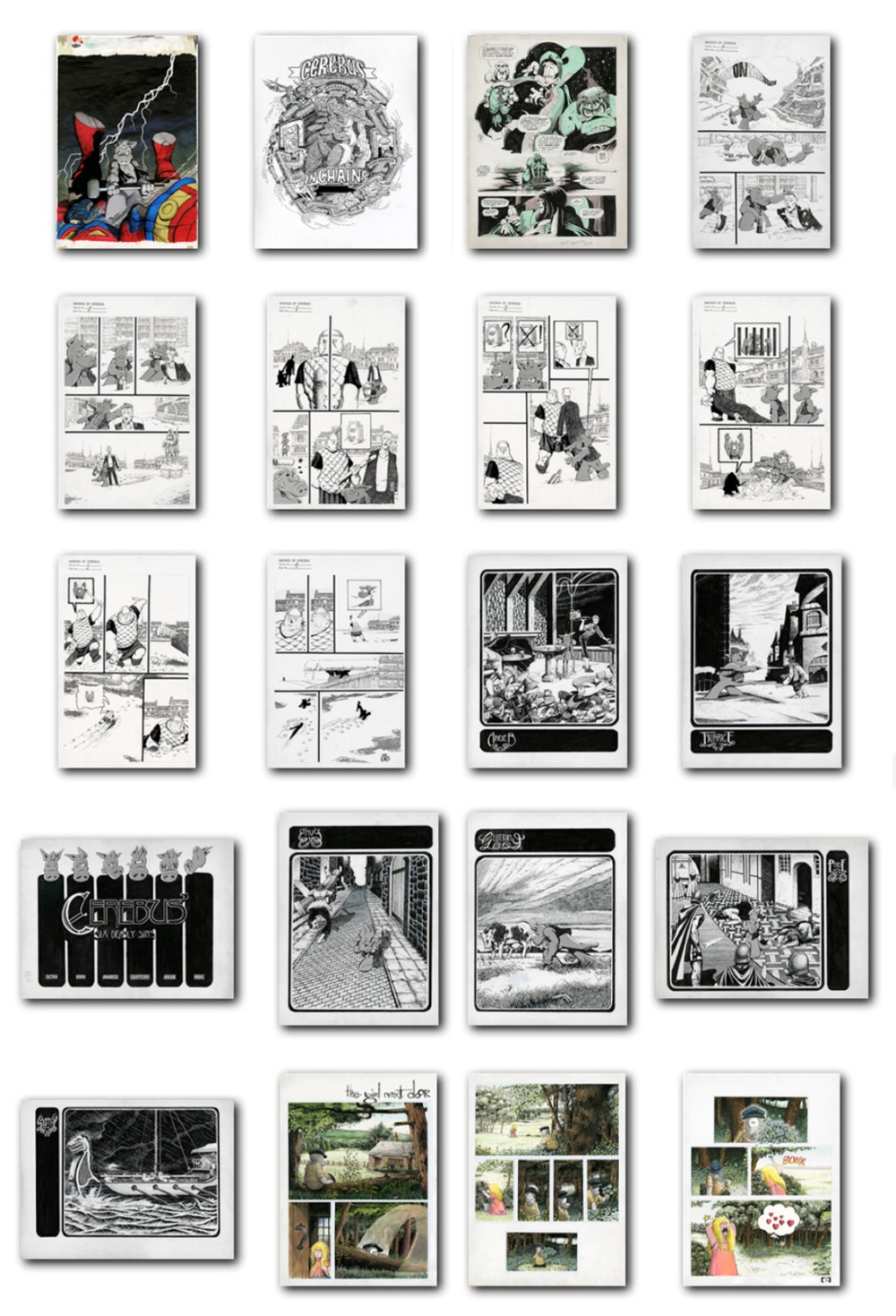 Reward Package #3:
CEREBUS DOUBLE-PAGE SPREADS ($30)
Includes previous reward packages.


Reward Package #4:
CEREBUS PAGES ($40)
Includes previous reward packages.




Reward Package #5:
CEREBUS COVERS ($50)
Includes all previous reward packages.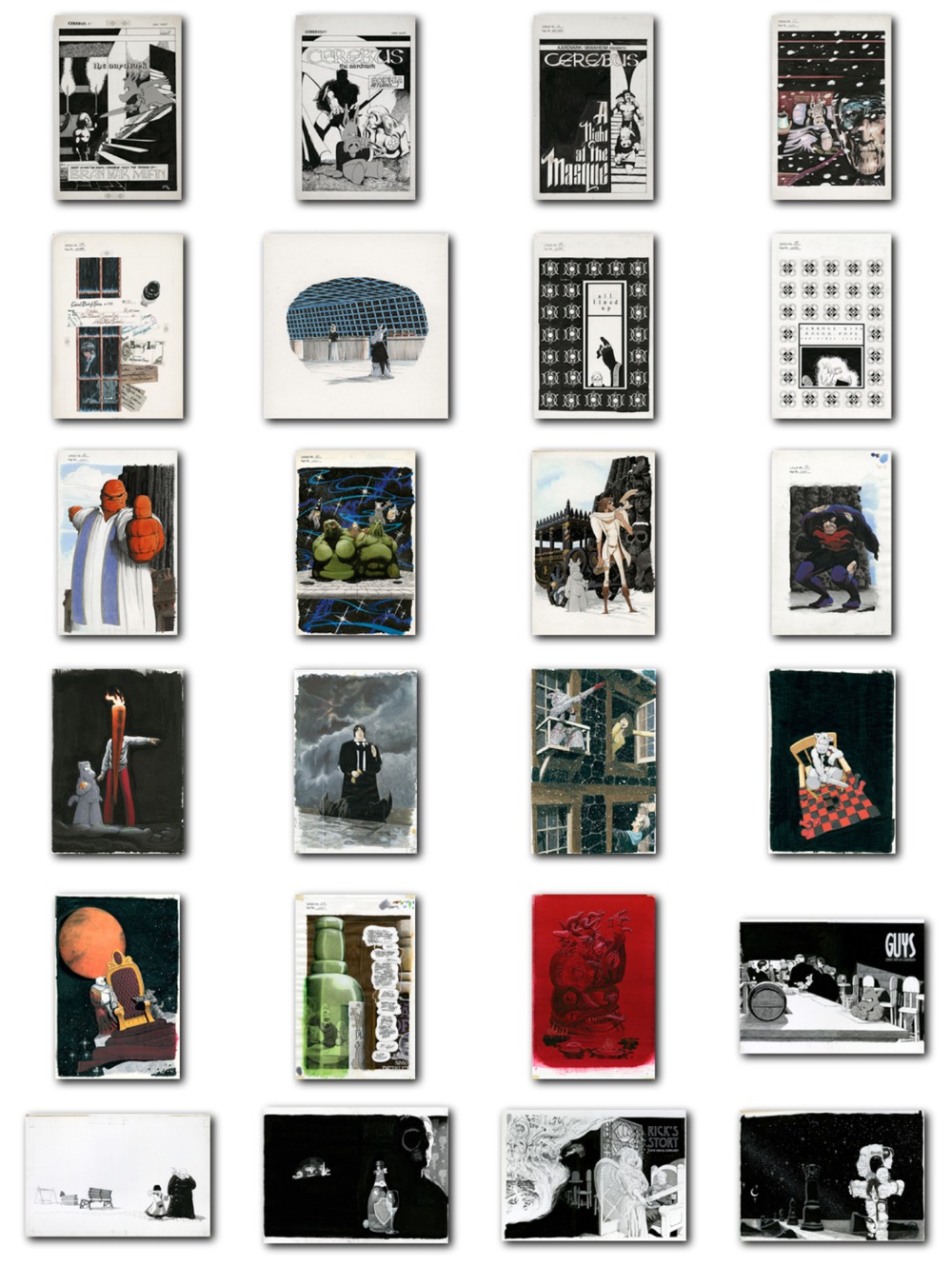 Imgur Albums:  http://gofundcerebus.imgur.com/
Individual Pages:  https://gumroad.com/cerebusonline


----------------------------------------------------------------------
PRAISE FOR CEREBUS:

ALAN MOORE (WATCHMEN, V FOR VENDETTA):
"Cerebus, as if I need to say so, is still to comic books what Hydrogen is to the Periodic Table."

BARRY WINDSOR-SMITH (CONAN):
"Dave Sim has created a totally believable scenario and peopled it perfectly; The mark of a very fine story-teller. In my opinion, the best in the field today."

NEIL GAIMAN (SANDMAN, STARDUST, CORALINE):
"I think he's a brilliant cartoonist, a spot-on caricaturist, an excellent letterer and a very fine writer-of-comics... easily the best parody of Sandman anyone's ever done, as various members of the Cerebus cast of characters become Snuff, Swoon and the rest of the Clueless. It was wickedly funny, and had the author of Sandman curling his toes when he read it."

BILL SIENKIEWICZ (STRAY TOASTERS):
"I think Cerebus is one of the greatest accomplishments in comics, not only as a work of art, but as a commitment to a vision."

JERRY SIEGEL (SUPERMAN):
"It's A.R.T., that's what it is! So keep doing your thing in your own unique way. Never mind the off-stage murmurings. Slave away at your drawing desk, you and Gerhard. Tell it all... love, hate, joy, sorrows, comedy. And don't make so many public appearances... your drawing board misses you."
+ Read More