21
7
American Beauties Plus Nationals
$1,095
of $1,300 goal
Raised by
26
people in 11 months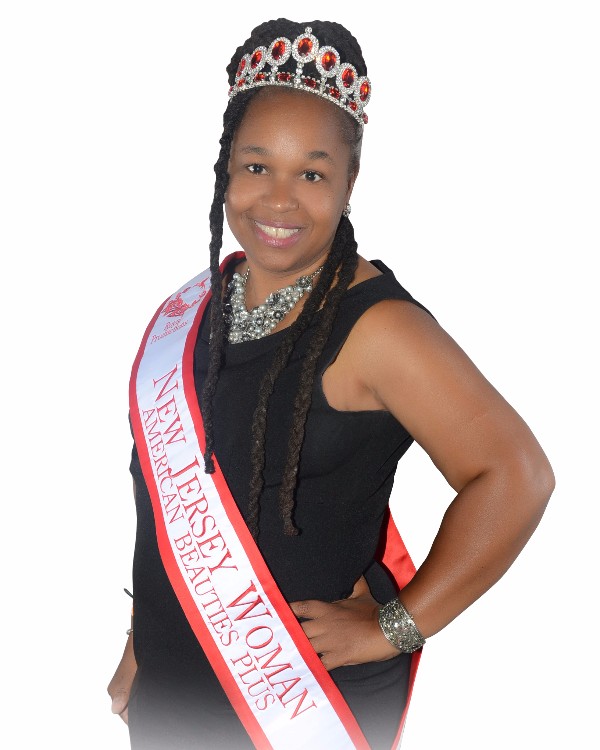 Greetings!
I'm Cynthia "Cee" Strickland and it is an honor and a privilege to represent my birth state of New Jersey on the American Beauties National Pageants
pageant slate, and to represent women of all ages who are plus sized. We all are "Queens" no matter the size stitched on your dress!  All women are beautiful and have value!
My literacy journey began as a little girl in 1st grade who was ashamed to speak or read in class because kids used to tease me for stuttering.  My 1st grade teacher "Mrs Balsalmo"  cared enough to call my parents and I was pulled out of class and sent to the "trailer" in the back of the school to meet with a "speech therapist." It was then that I discovered the joy of reading and experienced the worlds of fiction and non-fiction without ever leaving my urban hometown of Irvington, NJ. 
Books, you see,  not only gave me comfort but they also helped build my vocabulary as well as my imagination.
My platform has always been Literacy Awareness. Since 1995, I have been spreading the joy of reading by giving away free & gently used books at my literacy table through my non-profit Cee & Learn. Eliminating illiteracy one child at a time is the ultimate goal!
Here are some Q & A's I have gathered on my pageant journey so far....
 -What is the name of the Pageant you belong to and where is it located?
American Beauties National Pageants. The headquarters is located in Florida.
-What is your title?
My official state title is New Jersey  Woman American Beauties Plus.  I represent full figured women size 12 & up and women ages 40-49. 
 -What is your pageant's mission? 
The organization has 2 incredible pageant systems.  The Miss American Beauties Plus is for the full figured woman and the Miss American Beauties National/International is for the woman sizes 0-12. 
Both systems offers women of all ages, sizes, colors and backgrounds the opportunity to celebrate their individual accomplishments, community involvement and service to others, vehicle for personal development, promotion of personal platforms, and community involvement.   
This amazing pageant system selects titleholders who are intelligent, ambitious, and personable. These are progressive women & teens who make a difference in their communities through volunteerism and service. Delegates excel with their own unique skills and abilities that define today's modern woman.
-Have you ever been in a pageant before? No. And this is an amazing adventure for me!
 -Why did you accept the nomination to become the NJ Woman American Beauties Plus Delegate Queen?
 My personal reasons for saying yes to being in this pageant is to overcome some personal challenges so I can continue to grow as a person. As you may know, I struggle with a stuttering handicap and so this pageantry is allowing me step out of my comfort zone to be the best version of myself I can be.
Also, this Pageant allows me an opportunity to spread the mission statement of my non-profit Cee & Learn, "To Rid Illiteracy One Child At A Time".
-What are some of the ways people can support me?
1. Personal sponsorships-your $20 or more sponsorship will help me pay for pageantry expenses such as gowns, shoes, makeup, hair, transportation and lodging for 5 days. 
Estimated Expenses:
 
$600 Hotel room plus parking for 5 days
$100 Travel
$200 Pageant week expenses
$400 Wardrobe & Beauty
If you are unable to donate online and would prefer to donate by check or money order, please contact me. 
Additionally, if you cannot donate financially but could donate to wardrobe, makeup, etc. please also contact me.
However, no donation is too small or too large!
I know that through your donations,  I can get there and any amount raised over $1300 will be donated to the following causes:
Cause #1:  United Way of Essex and West Hudson
The Celebrity Read program recruits volunteers to read to students pre-k to 4th grade elementary classrooms. 
Every year, I love going back into my 1st grade elementary class to read the babies!  
Cause #2: Literacy New Jersey
Literacy New Jersey provides free instruction to adults who need help with reading, writing, math and speaking English. Trained volunteer tutors work with adults one-to-one or in small groups to help them improve their language and literacy skills so they can reach their life goals.
-Once a week, I tutor an adult learner at the Elizabeth Library
Cause #3 -The Linden & Irvington Libraries
Cause # 4-The Preston Young Cancers Awareness-I Am You Institute
They provide services and resources, including Look Gorgeous Feel Fabulous, mastectomy bras, financial & literacy assistance, and other programs, for all cancer patients and survivors throughout New Jersey. 
My non-profit Cee & Learn is a partner that offers literacy assistance to cancer patients and the caregivers
Cause #5-ETTWomen Foundation -is a NJ non-profit organization dedicated to offering financial, educational, and planning assistance to female victims of domestic violence, as well as emotional, sexual, or financial abuse.
Cause #6-Holy Temple UFW Baptist Church Sunday School Department
2. Business Sponsorships-(deadline has passed). Every one dollar sponsorship collected is counted as one vote.  The contestant with the most votes at the close of voting during the Grande Finale Competition is crowned People's Choice.  Businesses can submit an ad in the pageantry book which will give their business national exposure. Ads run from $200-$15,000. Contact me so a sponsorship form can be sent to you.
3. Inviting me to appear at events so I can share my literacy  platform and volunteer. This will also help me accumulate pictures for my album for the Community Service award.
4. Praying and keeping in touch with me by following my personal delegate page at 
https://www.facebook.com/CeeABP2017/
 -When are you competing for the National Crown? I will be in GA from Oct 11-15.  The actual competition is Sat, Oct 14. 
 -Can I attend and if so is there a cost? Yes anyone can attend. The Grand Finale for both pageant systems will be on Sat, Oct 14  at the Crown Plaza Atlanta-Airport, 1325  Virginia Ave, Atlanta GA 30344 
 
$20 for the American Beauties National Pageant Final that begins at 2pm.
$20 for the American Beauties National Pageant Finals that begins at 5pm.
Or, pay $30 for both!
Learn more by going to https://www.americanbeautiesnationalpageants.com/
Are you available for Appearances? Yes.
Availability: Tues, Wed & Friday after 6pm. Sat & Sunday-flexible based on my Cee & Learn events.
I am humbled to serve and ready to share that Literacy Matters!
With Love and Gratitude,
Cee Strickland
Your 2017 Garden State Woman American Beauties Plus Queen
+ Read More