11
4
Kind & Generous Animal Lover Needs a Home
$1,035
of $75,000 goal
Raised by
11
people in 1 month
This is Carole washing my dog Honey. 

The reason she is in the tub is that Honey is afraid of water, so Carole got in with her to show her there was nothing to be afraid of.  She even sang to her. That is just typical of Carole. 

Carole is one of the most honest people you will ever meet, and her heart is as big as the moon.  She will give her last dollar to feed an animal or help a person in need.  

Recently, Carole heard about a senior lady who was barely getting by on her Social Security and whose kitchen counter top was falling apart.  

Carole knew that one of her neighbors was replacing their counter top, so she asked for the old one, which was still serviceable, took it to the lady's house and replaced the worn-out one. She also completed a bunch of other repairs in the house, all at no charge.  

But Carole's passion is animals. 

Many animal rescue groups depend on her for transporting animals and for help with trapping feral cats for spay and release. 

And many of us in the neighborhood depend on her to care for our animals when we can't be home to do it ourselves, either because we are at work or on vacation. 

She routinely travels 4 to 5 hours in her battered van to pick up one or more animals who need to be relocated to a foster home or into a no-kill shelter or taken to a vet. 

On one occasion in winter, she had to leave some animals she was transporting in her van overnight. So she crawled in the back with them to keep them company, running the van for heat every couple of hours.  

She has taken care of so many animals herself, I have lost count. She will stay up all night caring for a sick animal.  And she never asks for a cent in return, other than some gas money to make a particularly long trip. 

Unfortunately, Carole needs help herself now.
For 10 years she has been living in a bedroom in a local family's house.  

After getting divorced, she had very little money and no job, so she pays for her room by cleaning, cooking, doing yard work and laundry, making repairs, and chauffeuring the children of the home back and forth. She also cleans the homeowner's beauty shop and launders the towels every week.  

Now, Carole's bedroom is needed by the family for a new grandbaby, and Carole has no place to go. 

Carole is a very hard worker, but she has had no luck in finding a full-time job. She will be 60 this year but does all kinds of strenuous work to bring in money.  

She tends to people's yards, pet sits, lets dogs out during the day, cleans houses, washes vehicles, repairs and paints homes, fixes fences, does kennel cleanup for a local rescue group, picks up dog poop, and anything else people need to be done.  

Everyone who has used her services says the same thing: "Boy, does she work hard." 

And if you ask her how much it will cost to get something done, her answer is always the same: "Whatever you think is fair." 

Unfortunately, her lack of regular employment means she cannot rent or buy a house or apartment, as she has no references, credit score or deposit. 

That's where you come in. 

We are hoping to raise enough money to buy her somewhere cheap to live, so she will never have to to worry about it again and can concentrate on doing what she does best – helping animals and other people. 

On the plus side, in this part of Fort Worth, there are some reasonably cheap properties. They are not what you would call fancy, by any means, but that would not matter to Carole. All she needs is a secure place she can call home for the long-term. 

Carole has to move out within a few weeks. That is why we need to raise these funds quickly.  All funds raised will go toward finding and funding housing for Carole. All donations, big or small, are greatly appreciated. 

Thank you.

 

Please share this page with everyone you know who might be willing to help:
+ Read More
Update 2
11 days ago
Share
We would like to thank everyone who was kind enough to donate. Although we didn't raise enough to get Carole into a house, we did raise $2200 with this and checks that came in. So next week we will be getting the 26ft travel trailer with a slide out for Carole and her critters. It all came together just in time as the house she is temporarily in did sell and she has to be out by the 24th. Carole sends her heartfelt thanks to all of you.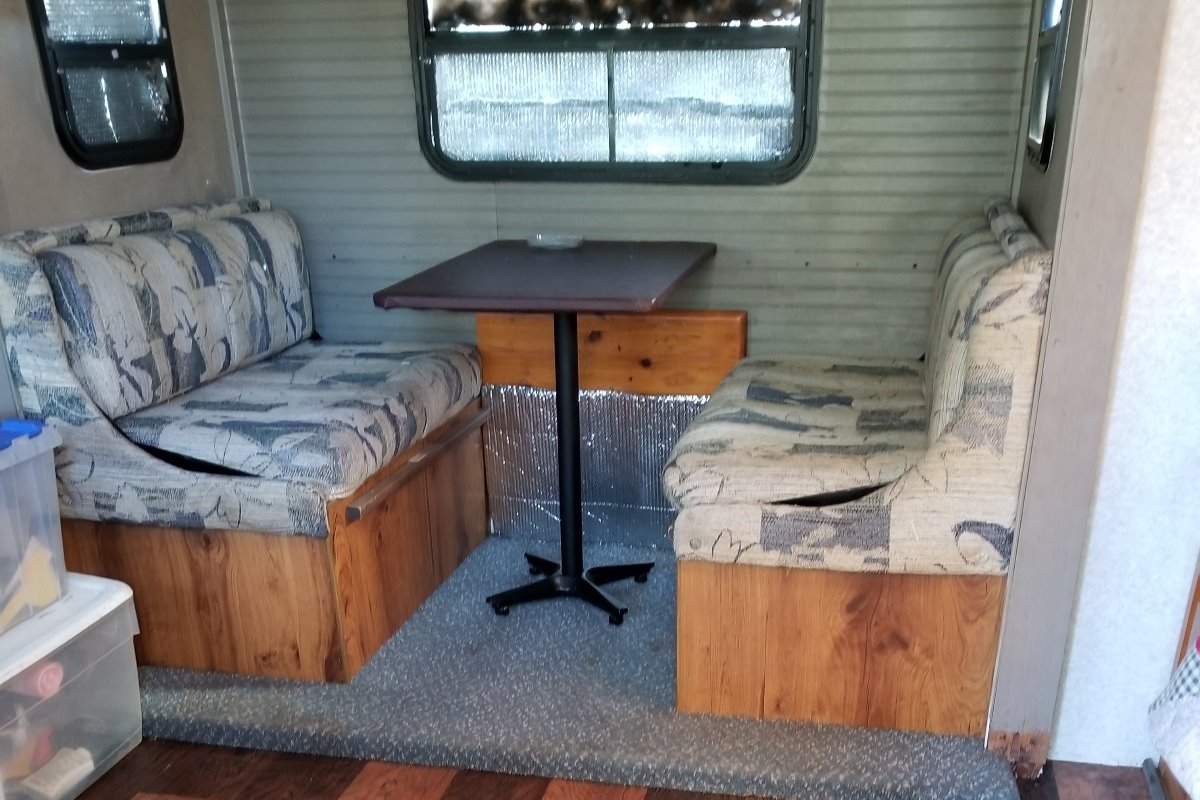 + Read More
Update 1
24 days ago
Share
Carole is looking at moving into a borrowed trailer that is stripped out, electrical problems, no AC for summer, has mold and needs a door and tires. Her situation is becoming serious. If we can get enough funds, we could even get her a decent trailer to live in. She has been working day and night on the house across the street so it can be put up for sale, so we are running out of time. You can see from donation remarks that many people know Carole and that this fundraiser is valid. Carole has a small dog and cats and they are her children. Like any of us with pets or children, we will do whatever it takes to keep them safe. This is why we want so badly to help her the way she helps so many others. Please send this out to everyone you know and any social media you can and ask them to send out also. We need all the exposure we can get to make this a successful fundraiser, even if we just get enough for a decent trailer. Thanks to everyone who has donated and please keep this going. Karen W
+ Read More
Read a Previous Update