Carnal's Journey From Food Stand to Brick & Mortar
$620
of $50,000 goal
Raised by
13
people in 4 months
We started
Carnal
 (
@carnal_bk
) four years ago out of our small Brooklyn apartment after being accepted as a vendor at Smorgasburg.
We quit our jobs and invested what little we had into getting it off the ground.
Making that first day happen was beyond difficult, but we adapted, and it was an immediate success with
214 short ribs sold
- grilled on a metal box resting on cinderblocks and vinyl banners printed at Staples the day before.
This theme of improvisation and adaptation has continued over the past four years as we have successfully taken the concept from
Miami, Berlin, Austin and Osaka,
to an old post office, a Lululemon store in Soho, music festivals and events in the Hamptons to name a few.
But, with each new endeavor comes with its own risks and reinvestments - essentially resetting the finances completely.
This is where you come in.
Unlike many other restaurant startups
we already have a successful brand, proven sales, hour long lines and repeat customers from around the world.
We have the skill, the unrelenting determination and everything necessary to make a truly incredible brick and mortar restaurant.
The only missing ingredient is proper funding.
We are so thankful to those who have gotten us this far with your support and taste buds. We just need this final push so everyone can reap the rewards of amazing food that can actually meet consumer demand. It's hard to explain how often we are asked where our restaurant is, and how frustrating not being able to answer is.
Carnal implies food that satisfies our pleasures and appetites as humans and that is what this menu will do. We want to be a restaurant that serves the community but also is a destination for people from all over.
It will feature slow cooked meat, fish, seasonal vegetables, fire, smoke, curing and fermenting and our infamous short rib transformed seamlessly into a sit down experience with cocktails, craft beer and delicious wines to accompany.
In conclusion...
Friends, family, and fans - help us secure our space in Greenpoint, Brooklyn. Help us get these permits, equipment and things we need to make something unique and delicious that we can all enjoy. Your donation will not go unnoticed, as we value loyalty and always look after those who support us (think free short ribs).
The sacrifices and mental stress that we have endured over the past four years have been dedicated to this moment. We have worked this hard in order to create a place where we can make people happy by cooking what makes us proud.
Every single dollar would contribute to that cause.
It would be an honor for those who have shared this journey with us to also be a part of the ultimate goal.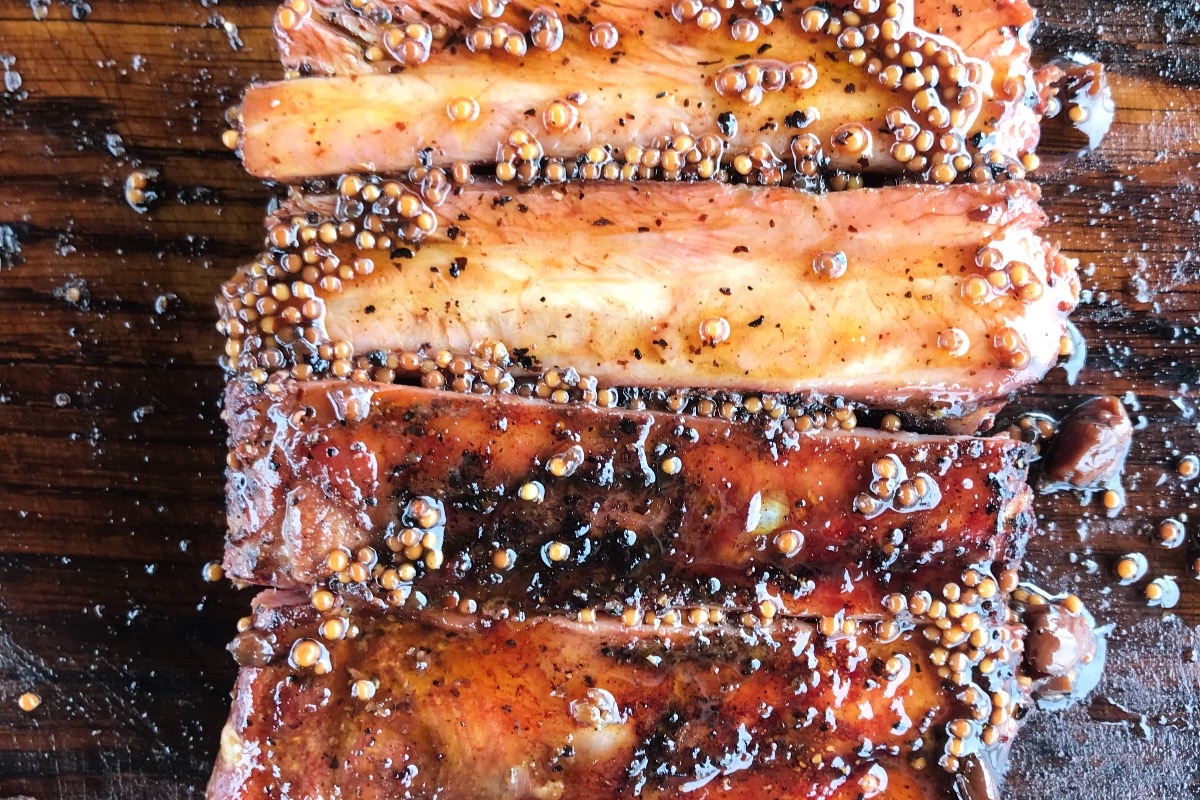 Slow cooked pork with sour cherry, urfa chile & pickled mustard.
The photo above was taken at the New York City Wine & Food Festival, in which we were invited to participate
as the only concept with no restaurant
. We're about to change that.
The signature short rib, glazed with rendered bone marrow fat.
To view the Tastemade video of our pop-up in Osaka, click
here
Press
Texas Monthly
Eater Austin
Eater Miami
Grub Street
Thrillist
Edible Manhattan
Metro USA
+ Read More