Caing for Connor Fighting Duchenne
£526
of £1,000 goal
Raised by
20
people in 43 months
I (Georgina) met Wayne Olsen on 3 July 2001 at Wayne's twenty first Birthday. We married on 7 May 2005.  Despite trying for a baby pretty much straight away, nothing happened and we found ourselves relying on medical intervention to start a family.
On 10 November 2008 I conceived using IVF treatment, and in August 2009 Connor was born.  After further IVF treatment, We had a second son Kye who was born in February 2013.  We were delighted that our little family was now complete.
Our son Connor grew into an adorable, kind, gentle and active lad who loved cars. He is earnest and chatty with twinkly blue eyes.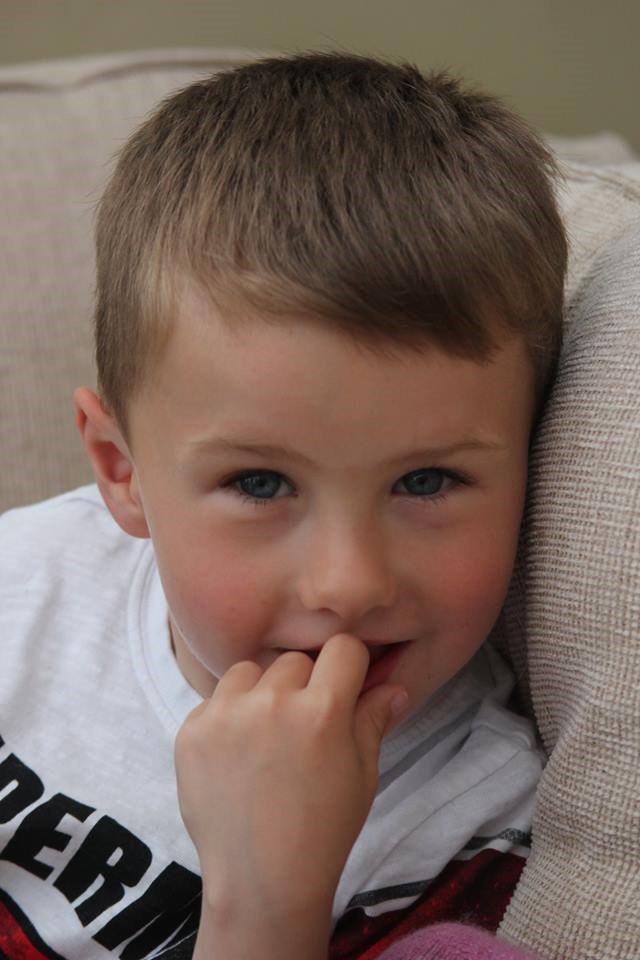 At the end of 2012, staff at Connor's nursery, Piggybank in Westgate, mentioned to me that Connor was having a lot of trouble climbing stairs. Wayne & I initially thought he was just a little slow developing but an initial check with a Health Visitor led to referrals to a Physiotherapist and Paediatrician. On 29 March 2013, a blood test revealed Connor had Duchenne Muscular Dystrophy (DMD). A progressive muscle wasting disease, that has no treatments, no cure and is 100% fatal.
Our thoughts then turned to Kye who had a 50/50 chance of having DMD if it was genetic.
Fortunately tests have shown he is clear.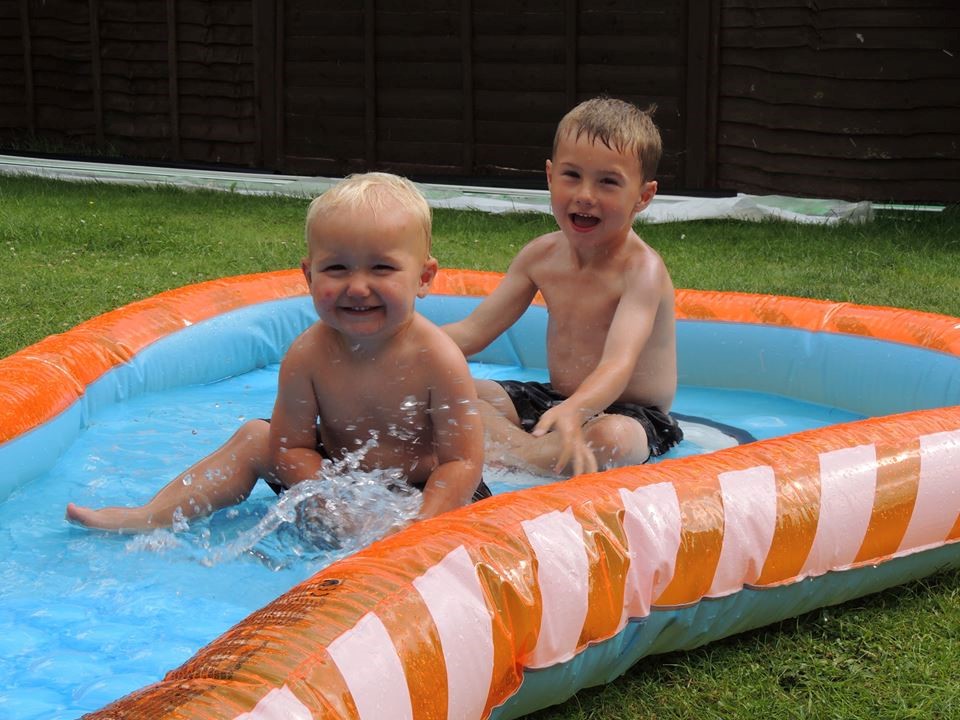 Connor has no idea about the rare muscle wasting disease that is attacking his body (and for now we would like to keep it that way). He has a tendency to fall down rather too often, tires easily and finds stairs a challenge.
Progressive proximal muscle weakness of the legs and pelvis associated with a loss of muscle mass is observed first. Eventually this weakness spreads to the arms, neck, and other areas. Early signs may include enlargement of calf and deltoid muscles, low endurance, and difficulties in standing unaided or inability to ascend staircases.
As the condition progresses, muscle tissue experiences wasting and is eventually replaced by fat and fibrotic tissue (fibrosis). Braces may be required to aid in walking but most patients are wheelchair dependent by age 10.
Later symptoms may include heart failure, abnormal bone development that lead to skeletal deformities, including curvature of the spine, the use of a ventilator and many more problems along the way. Due to progressive deterioration of muscle, loss of movement occurs, eventually leading to total paralysis. Intellectual impairment may or may not be present but if present, does not progressively worsen as the child ages. The average life expectancy for patients afflicted with DMD is around 20.
His out-of-the-blue diagnosis has been extraordinarily devastating for us, even more so because both Connor and little brother Kye, were the long-awaited arrivals following challenging IVF treatment.
At first it was a case of grieving, trying to get our heads around it. The dreams and visions of Connor's life had been taken away from us. We all needed to do something positive and as a family came up with the
https://www.facebook.com/caringforconnorcampaign
 .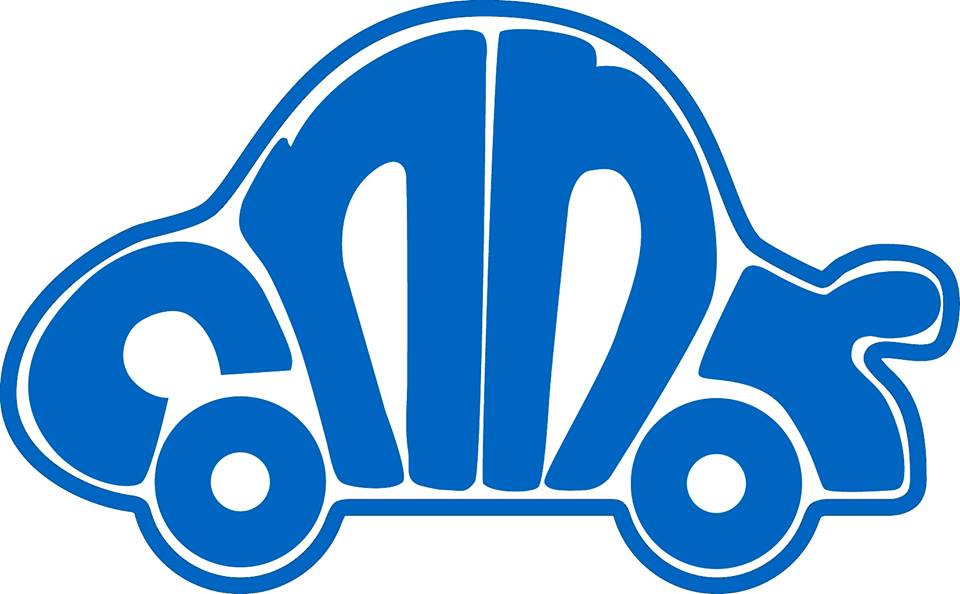 On 5 April 2013, Caring for Connor Campaign was launched on Facebook. Almost every day the Campaign gains new supporters who have joined forces with the family to raise awareness of, and ultimately find a cure for DMD. Our goal is to give Connor the best possible chance, through a fighting fund, for the latest treatment.
There has been remarkable successes in America for other young boys affected, using trials of advanced and costly, cutting-edge treatment not available here. When and if this could be used for Connor is uncertain and would possibly mean travelling to the States. We as a family are committed to ensuring that when the time is right for Connor to try such treatment, the money will be there to pay for it.
Steroids, with their own unpleasant side effects, are the only possible treatment available for Connor here in the uk.
The government do NOT fund drugs and trials for rare diseases. Another aim of ours is to raise funds and put it directly in the hands of the scientists that are working on them along with many other families affected.
We have specially requested that anyone who is connected with or meets Connor should avoid making him aware of his illness, all he knows at the moment is that he gets very tired and sometimes poorly muscles in his legs. We want to talk to him when we feel the time is right.
In the meantime fundraising efforts have included a 'Connor Walk', Climbing Mount Kilimanjaro, a Strongman Competition, 'Colours for Connor Day' Sponsored Bean Bath, Quiz Nights and Football Fun Day to name but a few.
The Caring for Connor Campaign will need to be a long term project. So we will always need new supporters and fundraising ideas. This is why we are always delighted when new people contact us 'out of the blue' with words of kindness, suggestions, donations, requests for sponsorship forms (because they are participating in a challenging activity) or to let them know of their plans to host a fundraising event in aid of Connor.
Some people can't contribute, but that doesn't mean you can't help. Tell everyone about the Caring for Connor Campaign and help share our pages. Join us on facebook at
facebook.com/caringforconnorcampaign
 follow us on twitter
twitter.com/caringforconnor
 and
instagram.com/caringforconnorcampaign
  join us on 
uk.linkedin.com/in/caring4connor
 see all our photos on flicker
flickr.com/photos
  watch our videos on
youtube.com/channel
Thanks for your help :)
Since launching the Caring for Connor Campaign, we have devised a fundraiser's pack which can include stickers, balloons, information leaflets, sponsorship forms, T shirts, wristbands and certificates. Anyone organising an activity or event should ask how the Campaign might support them too.
We are often overwhelmed by the levels of help given to us. Many businesses have pledged long term commitment to the Campaign and time-and-time again donate their time, services and goods, which accompany their kindness and support. It is true to say that without the joint efforts of everyone involved, We would not be as inspired to hope as much as we can now. So for this, we are eternally grateful to everyone. Thank you xx
If you would like to contact us in any way please get in touch.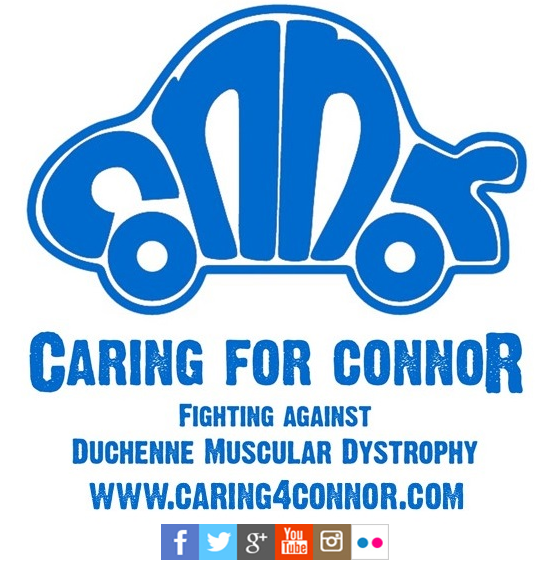 + Read More
Be the first to leave a comment on this campaign.