RP's Cancer Survival Fund
$9,755
of $25,000 goal
Raised by
124
people in 47 months
I was misdiagnosed with TMJ, a jaw disorder. It was cancer.  Because of the delay in treatment, the cancer spread beyond my jaw up into my face. They aren't even sure exactly what type of cancer I have inside the left side of my face. I'm currently on the backside of two months of radiation treatment. The pain and the side effects of the radiation are completely debilitating. What you can read below are my thoughts when I thought it was a particularly nasty form of TMJ. I can't work and I'm running short of money. Any help would be appreciated.
.....................................
Sometimes I don't want to admit to myself just how debilitating this condition can be. The pain and fatigue can grind me to dust, it can smash any plans I might have for the day, driving me down to nothing. I would not wish this kind of pain, this horrid fatigue on anyone.
I'm R P Bird. That's a recent photo of me. I'm sixty years old. You can see that something's wrong with my face, one side is swollen, distorted. I had been told that it was temporomandibular disorder...well, maybe it isn't. There is a high degree of probability that it is cancer. What my doctor finds alarming is the massive fatigue I suffer from, making it almost impossible to work, to even drive for Lyft. I can drive for Lyft on days when the fatigue abates a little, but now Lyft, in a feud with the state of New Mexico, has decided to "pause" operations on May 14. So even those limited funds are denied me. My minivan's too old for me to drive for Uber. I've tried to sneak it by them in the application process - no go.
Here I am before the disease process warped my face.
No one seems to want to do something about the incredible pain, the numbness, and the fatigue plaguing me on a daily basis. My doctor won't even refer me to a specialist. I have insurance, so that isn't the problem. I guess I need to find a new doctor. Any cure or treatment is several months away. I want to work, to write, but the fatigue, the pain...I don't want to end up homeless because of this disease, that's my first priority. I have a deep fear of dying alone and cold, or being murdered for my belongings. What does it serve me to be cured, or to have whatever it is wrong with me put in remission, if I'm on the street?
The small amount of savings and earning from various sources has begun to dry up. I'm down to my last few dollars, the intense pain in my face a constant reminder of my poor health, the limits of my life.
I can't stress enough the power of this pain. Currently my left temple is swollen. The pain radiates out from there down my jaw line. My teeth feel as if they are being squeezed out of their sockets. What makes it worse, the fatigue has hit me as well. I can hardly keep my eyes open. This is an evil joke, because if I lie down, despite the fatigue, I won't be able to sleep.
As it stands now, I will have trouble making my rent. I ask you, I beg you, to please donate a few dollars to keep me afloat. I set the limit at $9000, that's about six or seven months - yeah, I can squeeze pennies until they scream. This is more of an act of wishful thinking than a real goal, to be honest. I don't have much hope that this will work. I'm not the kind of guy who attracts attention, who can pull on the heart-strings of others. I'm a nice guy, but it's just too painful to smile most days.
.........................
I once was loved. I take comfort from that. My parents, now gone. Even Truman and Maxine Nash, our next-door-neighbors when I was a child, who loved me as if I were their own, also gone. Speed, my cat, my wonderful companion through many adventures, gone two years now. I knew him for seventeen years. My parents had me when they were older. They didn't ask for the debilitating diseases that made them dependent on me. I didn't mind. First it was part-time, then full-time. Twenty years passed in the blink of an eye - and then they were gone. Here they are in better times.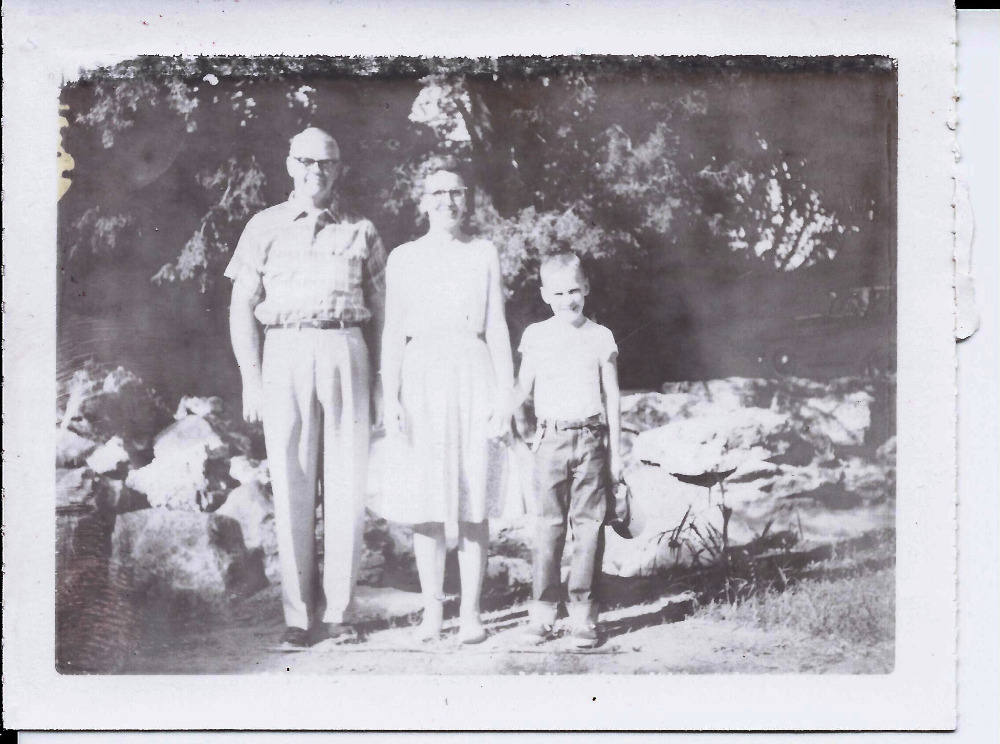 I love them still. They were the best parents anyone could want. Caring for them was a daily act of love. There was a down side. I had to discard all my attempts at career enhancement. I passed up college teaching jobs for part-time adjunct work. I had to put ideas for novels on hold. As I said, twenty years in the blink of an eye.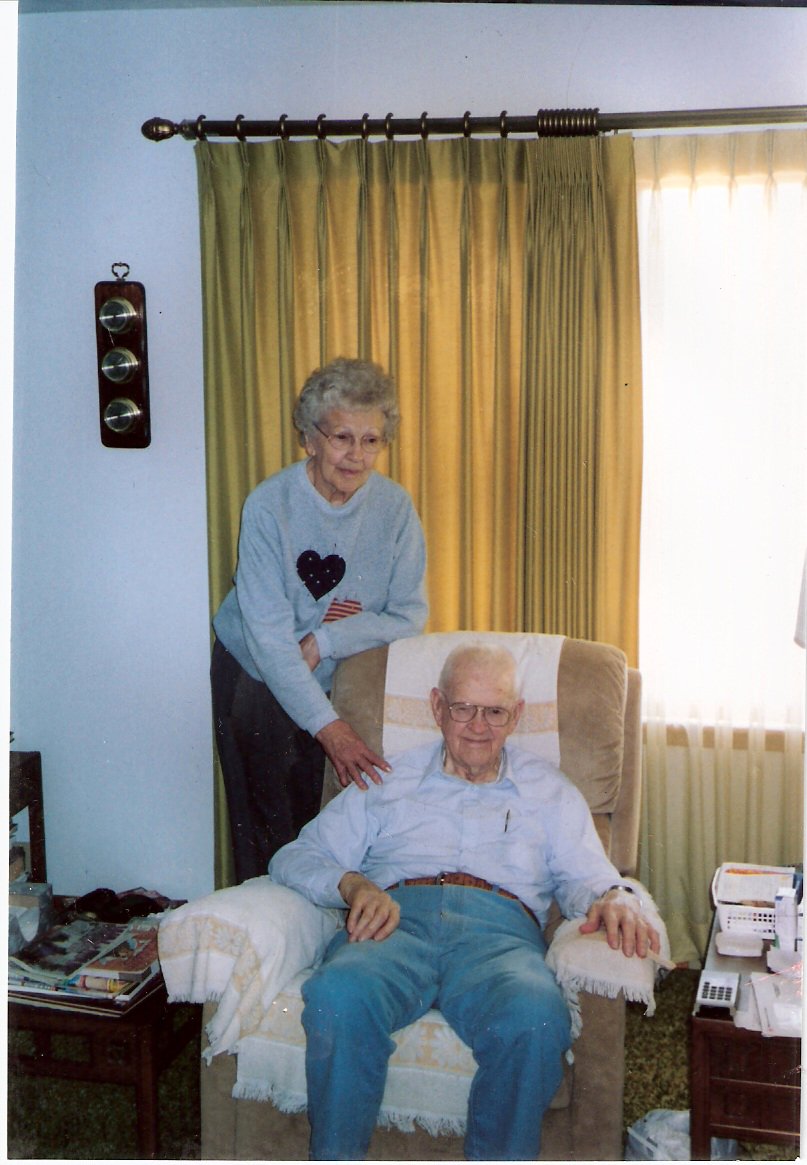 My parents about a year before Dad died. You can see from Mom's eyes that the dementia already has hold of her mind.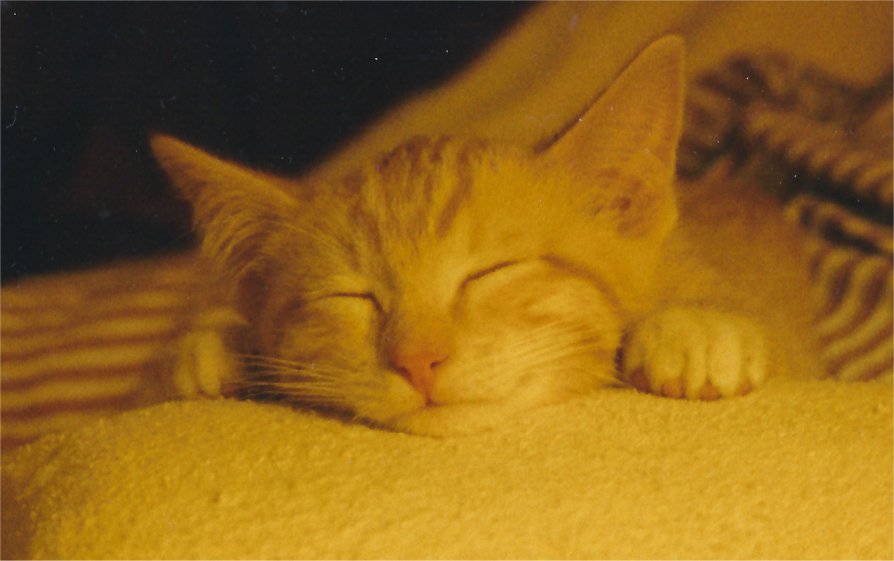 Here is Speed as a kitten, back in the 1990s. He died of cancer two years ago.
The job still isn't quite done. I care for Mom's old cat. Bright Eyes knows I'm in trouble. She's by my side constantly now, worrying over me like a mommy cat over her kittens.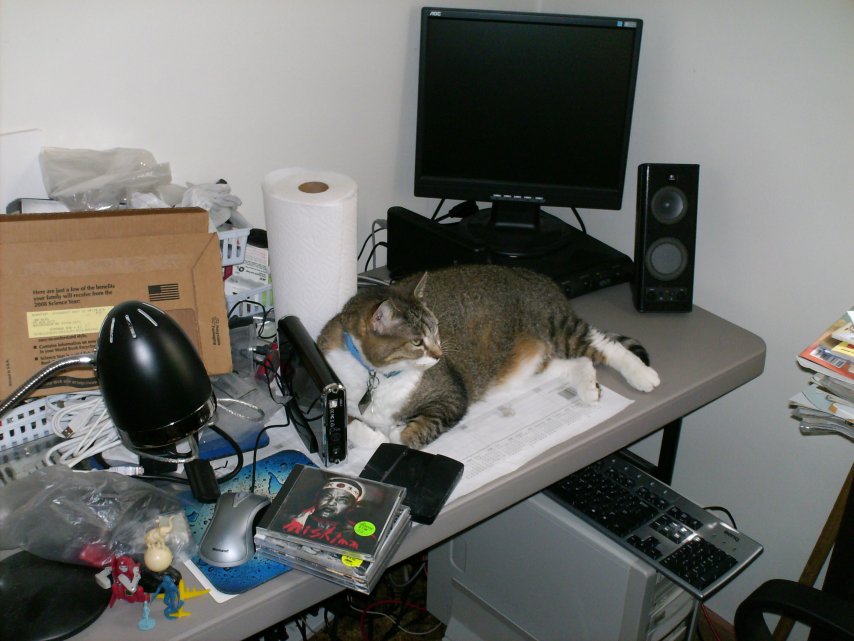 Bright Eyes on my work bench.
This isn't what I hoped for in the last years of my life. Dad passed in 2002. After Mom passed, the dementia having eaten her mind, I worked on my fiction, on projects I had delayed again and again while caring for my parents. I wrote five novels and a short story collection, but so far, despite the incredible praise readers heap on my books, despite the four and five star reviews, I cannot for the life of me penetrate the puzzle-palace maze of modern publishing. Out of desperation, I put them up on amazon.com. They bring in a tiny amount of money each month, varying from the very tiny to the merely small.
To be homeless is the death of everything I hold dear. Perhaps this is why I give money to street people, why I am kind to them, because they daily confront what I most fear. No more creativity, no more writing. No more books, no more reading, no more learning - only raw survival. I won't die on the street. I refuse that fate. I will not submit to such a horrid indignity.
Please help me to live, to continue to write, to afford the chance to get well. Thank you for reading this.
+ Read More
Be the first to leave a comment on this campaign.