290
13
Rotary Helping Students Rebound
$36,213
of $60,000 goal
Raised by
289
people in 1 month
Update 4-Dec:
Sorry I haven't posted an update recently, but we've been working nonstop to achieve what a lot of people thought was impossible.  Thanks to all of you we've made an incredible impact, but
I'm going to ask one more time for you to share this with your 5 most generous friends
— and ask them to pass it on to 5 of their friends —
as we still have a lot of students who need help.
 If we can raise $20-30K in the next few days (which we did in the last few) then we can make sure every student who needs supplies can get them.
For Paradise and other families and teachers affected by the fires,
MORE SUPPLIES ARE ON THE WAY!
 We distributed over 1,200 back-to-school kits and backpacks to kids yesterday at Durham Elementary (for Pondersosa students), Bird Elementary (for Paradise Elementary students), and at the Chico Mall for Middle and High School students.  
Tomorrow we are receiving supplies for 1,200
more kits and will get them to the students and schools by the end of the week.
Please pass this word on to families that you know that are re-enrolling their kids in classes,
and especially for them to ask their teachers to contact us at RotaryStudentFund@gmail.com to let us know what schools have students who need supplies.  Being able to relieve the stress of back-to-school shopping is at least as valuable as the monetary donation.  This was passed on by an Assistant Principal at one of the Paradise schools:
"This means more to our students and families than you can possibly imagine.  One mother of five kids came up to me in tears.  She was so happy that she wasn't going to have to figure out all of this on her own.  Not only does this save these families money, but it saves them the stress of going out and getting everything while trying to figure out everything else in their personal life."
Please see our latest update here on GFMe for more information.  
And thank you all so much for your support!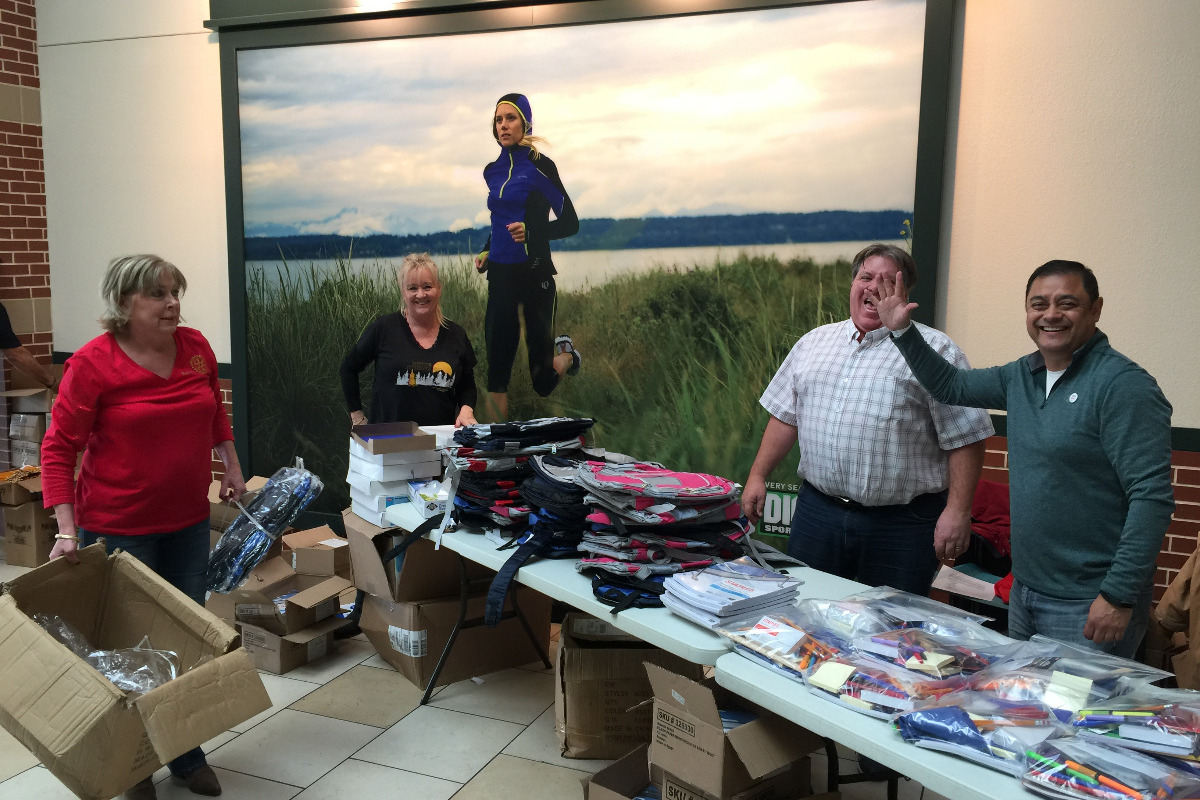 Your help passing along this campaign is the single most important thing you can do after donating. 
Please let everyone you know what we are trying to achieve and give them the link to this site.  We've secured discounts of of 50-70% so the value every dollar donated is automatically doubled if not tripled in how many school supplies it will buy.

Original note posted on Thanksgiving:
Please note: This effort is directly connected with Butte County School Superintendents.  We are focused on providing school supplies to the more than 3,000 students affected by the wildfires in Northern California.  See below for more details.
We already have almost $5,000 in commitments from state-wide Rotary groups and other organizations, and dozens of individuals already have purchased 500 quality backpacks of assorted designs.  We have already ordered and will be receiving more than $10,000 in school supplies at a very deep discount from Staples and other companies.  THANK YOU STAPLES!!!
Rotary Clubs across Butte County and the rest of the state are working the Butte County School Superintendents to help get the more than 3,000 kids affected by the devastating Camp Fire back to school.  
Almost all of the schools in the Camp Fire area were destroyed or heavily damaged.  All of these students from K-12 are being enrolled in surviving schools throughout the county.
If you'd like to contribute to our cause please do so with the Donate button at the top of this page.  If you'd like to donate by check, please send to:
Durham Rotary Foundation
PO Box 383
Durham, CA  95938
A tip on maximizing your donation:
Companies often match employee contributions, please check if yours does so you can maximize your donation.   Also, if you'd like to donate a large amount (over $500) please consider sending a check to the below address so we can minimize processing fees.  Thank you so much for your generosity!
All donations are tax deductible through the Rotary Club of Durham Foundation, a registered 501(3)c charity.  To qualify for tax deductible status you may need the Federal EIN number: 30-0042448.
If you would like to contact us please do so either through GoFundMe or at: RotaryStudentFund@gmail.com
Thank you so much for your support, and #ButteStrong forever!
+ Read More