Cambodian Kids
$228,247
of $240k goal
Raised by
359
people in 19 months
For 6 years Rich Cromwell has been helping orphanages in Cambodia to have access to clean water, fresh food and a safe, clean environment.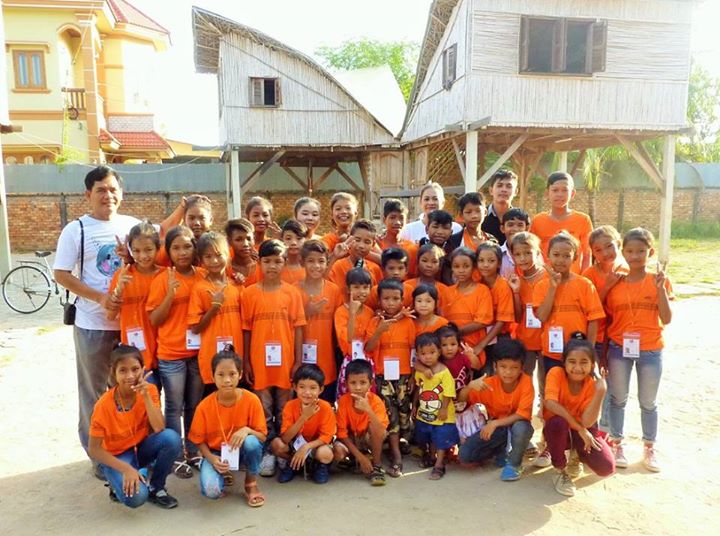 The sun has been shining brightly on CIO.  Thanks to the generosity of hundreds of people from around the world the children of CIO now have a safe and permanent home.  Just 5 months ago the children were sleeping on the floors of bamboo huts at risk of eviction, and now they have their own home.
We have one last objective that needs to be reached. Currently 3 of the 8 rooms in the dormitory are serving as classrooms and a library. This means 39 children are living in 5 rooms.
For $25,000 we can construct a Learning Center at CIO. It will be an immeasurable benefit not only to the children of CIO but also to the village children of the poor community where CIO is located.  Sitha and Srey Mom's willingness to open the new Learning Center to the village will give CIO the opportunity to bring education and its long term benefits to more children.
CIO has taken a group of kids otherwise doomed to a life of poverty and constant peril and provided them with a safe environment to grow up in and an education that will give them the tools to achieve a better life. Your generosity will benefit them not only now, but for 100 years, as it influences not just them, but their children and grandchildren.
You can learn more about Rich's  work at
www.cambodiankids.org.
+ Read More
Jennifer Lee Wisbey
10 months ago
It would be great if everyone on my facebook could give $10 , give up a wine, beer a couple of cups of coffee, to help this project. Lets give these kids a chance at a normal life.
+ Read More
Nicholas Sherman
12 months ago
I know Rich personally. He is doing an amazing job working with this Cambodian orphanage. If you can spare a few dollars I can assure you that every penny will be well-spent and will make a world of difference for these kids.
+ Read More