Four Ways to Find Coronavirus Relief for College Students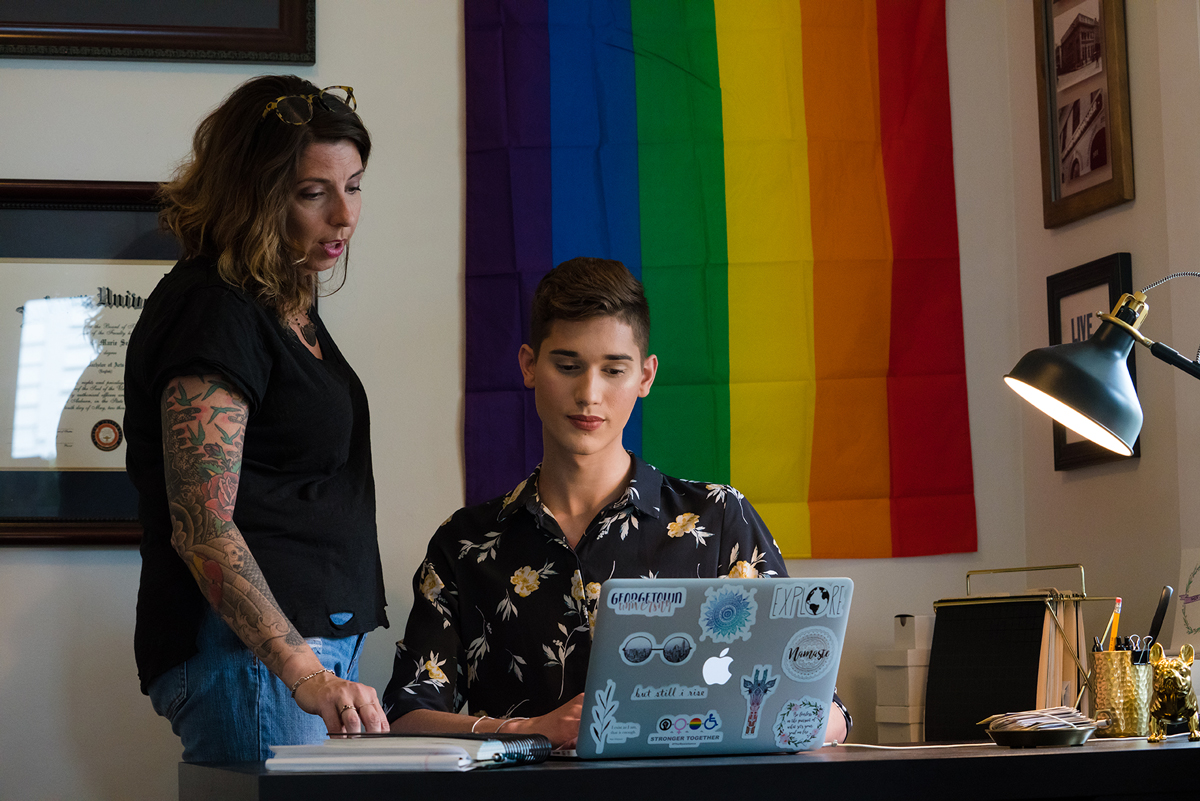 The economic repercussions of COVID-19 have touched everyone in one way or another, but for thousands of college students in the US, the fallout has been especially difficult. In accordance with state and federal stay-at-home orders, many colleges and universities have ceased all in-person operations, leaving many of its students in dire financial straits. Some students are out thousands of dollars in tuition and student loans, paying for classes and amenities that are now going unused; others have been forced to vacate school housing, racking up expensive moving and travel costs.
If you're a student who's struggling financially through this crisis, don't panic. There are many ways to get relief for college students affected by coronavirus like you. We've put together the following resources to help you get the financial help you need today.
Financial resources for college students affected by the coronavirus
During these tough times, college students like you might find solace in knowing that there are several ways to receive financial assistance. Browse through the following list to gain insight on how to receive financial support through the pandemic.
1. Crowdfund for financial support
One of the best ways to receive financial help during the coronavirus is to create a personal fundraiser. Crowdfunding gives your friends, family members, and community the opportunity to support you through these difficult times. As soon as donations start rolling in, you can withdraw the funds and deposit them directly into your bank account, allowing you to cover essential costs like student loan payments, rent, and groceries.
Create a compelling fundraiser and quickly raise money to pay your college expenses with these helpful college fundraising tips and ideas.
2. Get student loan relief
According to Forbes, about 45 million people in the U.S. collectively owe over $1.6 trillion in student loan debt. If you're one of these borrowers, you may be eligible for loan forbearance or forgiveness during the coronavirus pandemic.
If you have federal student loans, it's likely that you've already been placed in an automatic administrative forbearance through the CARES Act, which enables you to temporarily pause your monthly loan payments until September 30th, 2020. That said, you can still choose to make payments of any amount during the forbearance period. To learn more about the federal student loan forbearance, visit the Office of Federal Student Aid's website.
If you have private student loans, you may still be eligible for loan relief. Contact your student loan servicer, the company that manages your loan, or private lender to discuss your options and find out if you qualify for coronavirus-related financial assistance.
3. Ask your school for a refund
Under the CARES Act, your college or university was likely allocated money that's specifically meant to help out students like you who have suffered financial loss due to the coronavirus. If your tuition payment covered school housing and other amenities through the end of the semester, you may be eligible to receive a refund for room and board. If so, you can use your refund to cover any education-related expenses that you've incurred since your school's closure, including travel and living costs.
Contact your school's financial aid office to see if you qualify for a prorated or discounted tuition rate.
4. Seek out emergency financial aid
If you're a student who's struggling to make ends meet during the pandemic, there are a number of ways to get additional financial aid from both your college and the federal government. Check out the resources below to learn how to get the emergency aid you need.
GET FINANCIAL AID FROM YOUR COLLEGE
Under the CARES Act, the Department of Education rolled out the Higher Education Emergency Relief Fund, which gives colleges funding to provide its students in need with emergency grants. The emergency grants may be used to cover any education-related expenses, including course materials , housing, food, childcare, and healthcare services.
It's important to note, however, that only students eligible for federal financial aid can receive the grants. In addition, each institution has the responsibility to calculate and distribute the grants based on need; the size of your grant will depend on your unique financial situation. Contact your financial aid office to see if you qualify for an emergency cash grant.
GET FINANCIAL AID BY UPDATING YOUR FAFSA FORM
If you filled out your Application for Federal Student Aid (FAFSA) before the pandemic began, it's likely that your finances look a little different now. Luckily, you can make changes to your FAFSA form at any time and retroactively receive financial aid. Log into your FAFSA account and update your form by June 30th, 2020 to get additional financial assistance for the 2019-20 school year.
If you've already received a financial aid award for the upcoming 2020-21 school year, but you think you might need additional aid, you can file an appeal. Just be sure to include the specific amount that you're asking for and the reason for your appeal.
Here's how you can help college students during COVID-19
If you're looking to provide support for college students during coronavirus related stressful moments, there are many ways to do so. Here's a few of the most effective ways to help college students who are struggling right now receive coronavirus aid:
Help college students affected by the coronavirus today
In these uncertain times, know that the GoFundMe community is here to support you through your academic journey. With a GoFundMe, you can start raising money within minutes on our fundraising platform and use your donations to help cover your college-related expenses. Get the additional financial support you need by starting a GoFundMe fundraiser today.