Help soundproof Buster Mantis!
£1,140
of £5,000 goal
Raised by
56
people in 7 months
WHO WE ARE 
We are Buster Mantis: a fully independent, local family owned and run bar and event space in Deptford, south London. We define ourselves as 'Bar, kitchen and creative space', and it is within the latter that we have created something extraordinary over the three years since we first opened our doors. 
Since launching in late 2015, Buster Mantis has hosted countless grassroots events, workshops, exhibitions and parties centred around the arts, but it is over the last year that our creative space has arguably come into its own, hosting some of London's most compelling live music nights. If you haven't heard of Steam Down, our weekly jazz jam for instance, feel free to ask the
BBC
 . Or the
New York Times
 . Or any of the thousands of regular people who flood through our doors to experience what we believe has become perhaps the most important regular event in British music right now. It is a cultural phenomenon. And, as with almost everything we do, it has been completely free since day one; with any and all optional donations going directly to the musicians playing that night. We believe that someone's level of income shouldn't affect their ability to have access to the arts; a philosophy which has been maintained since the day we opened. 
Photo via Andrew Testa @ New York Times

The response to our live music nights has grown exponentially over the last six months. It's been incredible, appreciated, but unexpected. The existence itself of our live music nights has been unexpected, so now we've got to adapt Buster Mantis to what the public wants it to be. 
OUR PROBLEM RIGHT NOW

Buster Mantis wasn't built with hosting regular live music in mind, and thus we aren't adequately soundproofed to avoid disturbing our residential neighbours who, as is often the case here in London, live in direct proximity to us. 
 

Imagine Sheila playing her trumpet right outside your gaff. Photo via Andrew Testa @ New York Times
The danger posed to venues like ourselves is epidemic and well-documented. We came close to having our licence restricted last year, and have been warned that an abatement notice could still possibly be issued unless we implement further measures to reduce sound leakage. 
Alternatively we could, you know, just stop hosting live music. I think you know what we'd rather do. 
However, we can't do it on our own, 
and that's why now we need a bit of a help from the GoFundMe community.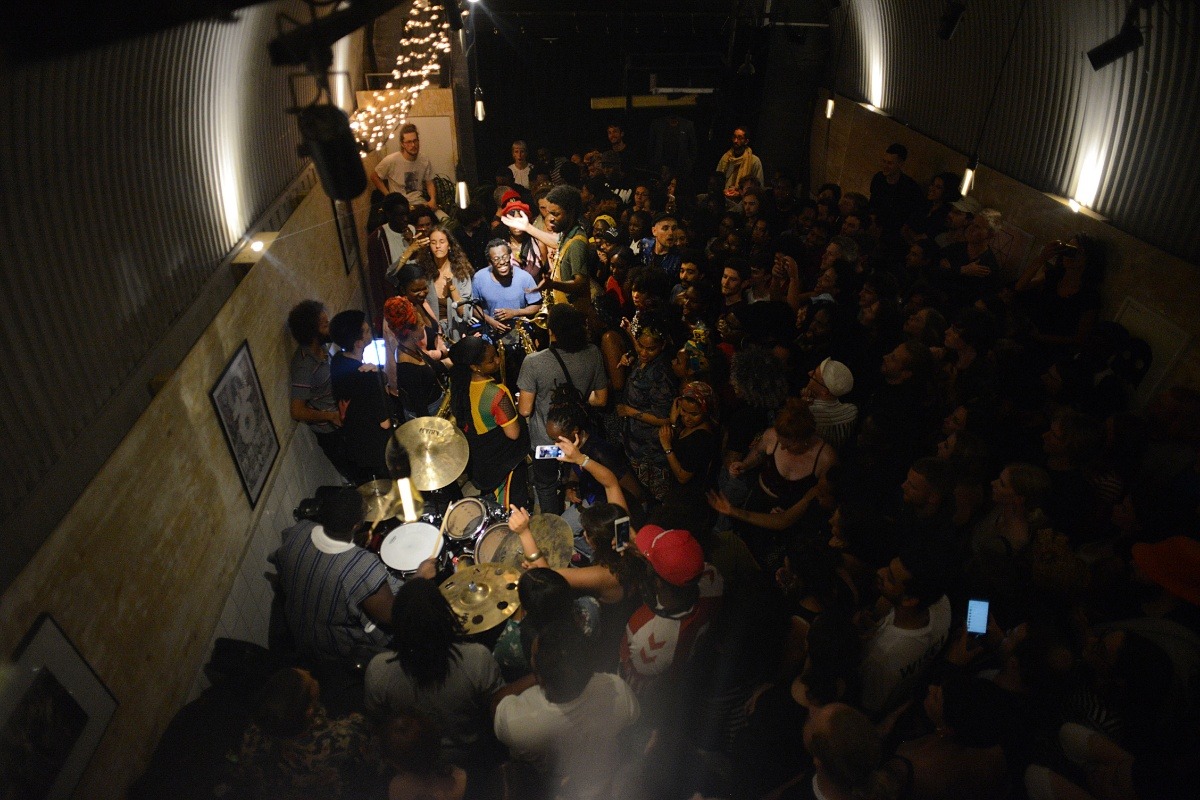 OUR SOLUTION

We've done the research, we've got a quote, we know what needs to be done. We now need to just do a bit of soundproofing work to the front of the building, which will make it so that we can play our instruments as loud as we'd like inside Buster Mantis, without disturbing anyone outside our doors. 
We've got to raise a few thousand pounds to pay for the works, and would absolutely love it if you could chip in anything towards reaching that goal. We believe Buster Mantis can be a cultural destination in south London for years to come, it just needs that bit of help in overcoming this challenge. 
Cheers, 
The Buster Mantis family
+ Read More