Build the Oasis in the Grass Desert
$7,305
of $15k goal
Raised by
137
people in 10 months
IF YOU'VE HELPED, please share.  It only takes everyone giving a little to make this happen...UPDATE
Thank you to each one who has contributed so far!  You are simply amazing and we have been so blessed by your generosity.  We do, however, have a much bigger goal now.  Here's why...
In 2016, we raised a portion of what was necessary to at least open up the entertainment area and get the AC units functioning so it no longer felt like you were sitting outside back there :).  
We did not, however, raise enough to fully develop the plan you see below or to separate the main hostel from the bike shop allowing us to function more efficiently and serve effectively.  
This winter, we changed the hostel bunk room back to Heather's much needed office.  We did this because we had to start somewhere and she needed the separate space to run our business properly.  We also updated the Trans Am Bike Race studio for the upcoming season, opened up the bike shop floor space as well as constructed a service window to help with the flow of customers for our technicians.  Bike shop reno is done.  
Now that it's kind of warming up, we are ready to go into full action to finish the Oasis area for the 2017 season.  We MUST or lots of cyclists will be disappointed!! (There is no more bunk room right now...)
Well because our building is over 100 years old and the hostel needs to be self contained, we've involved our city in creating our new space.  They requested that we involve an architect in designing out the space in our building we will now use for the Oasis hostel to ensure the safety and security of those staying with us. 
In short, more exits, fire alarms, emergency release doors, construction materials and supplies to construct a useable and safe space for our guests are needed urgently.
Well, as you know, it's not cheap to build or "recondition" a space.  While we do most of the work ourselves, we have raised our goal in order to quickly construct your new Oasis In the Grass Desert and be ready for you and all the cyclists planning on visiting.  
We literally can't do it without your help.  Will you?   
MUCH LOVE, James & Heather
____________________________________________________________
Hello!  We are Heather and James Barringer, owners of Newton Bike Shop in Newton, KS.
Many of you reading this have been to our store or have stayed with us in our hostel - some in the beginning when it was just a big green couch that you played rock paper scissors to sleep on (that we actually still have :) and it's just as comfy) and air mattresses.  Some of you may have seen our cameo in the movie Inspired to Ride - the 2014 documentary following the inaugural Trans Am Bike Race - or maybe you are connected on our social media and just like what we do because we aren't your normal bike shop, we do
EVERYTHING
different than the norm.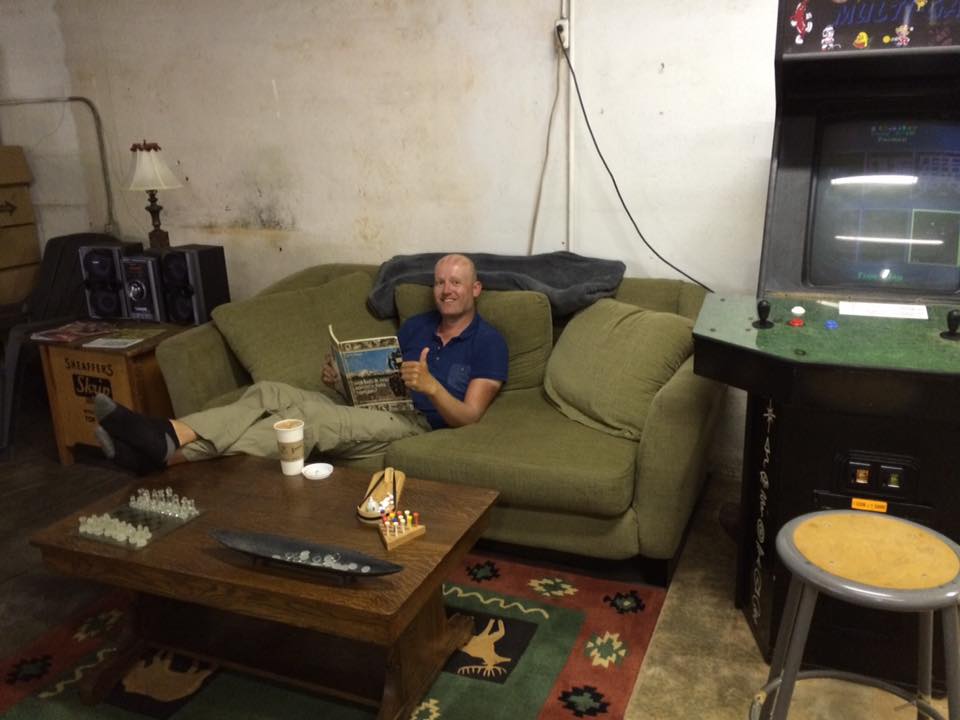 You know like free beer on tap for our guests, 24/7 service and live coverage for the Trans Am Bike Race each year as well as taking a very different approach to keeping folks biking.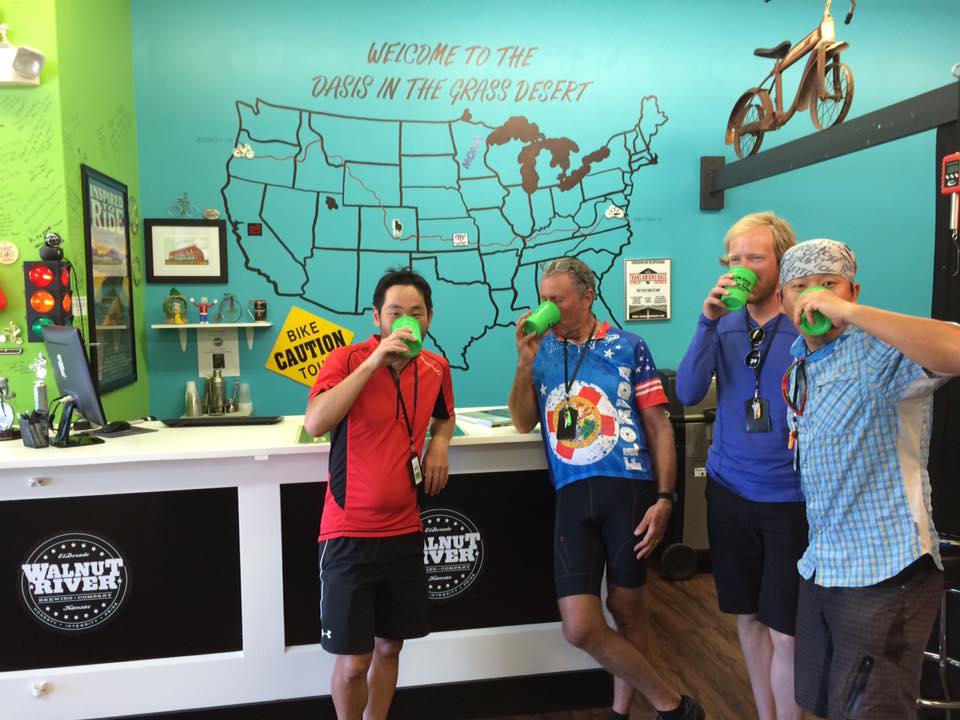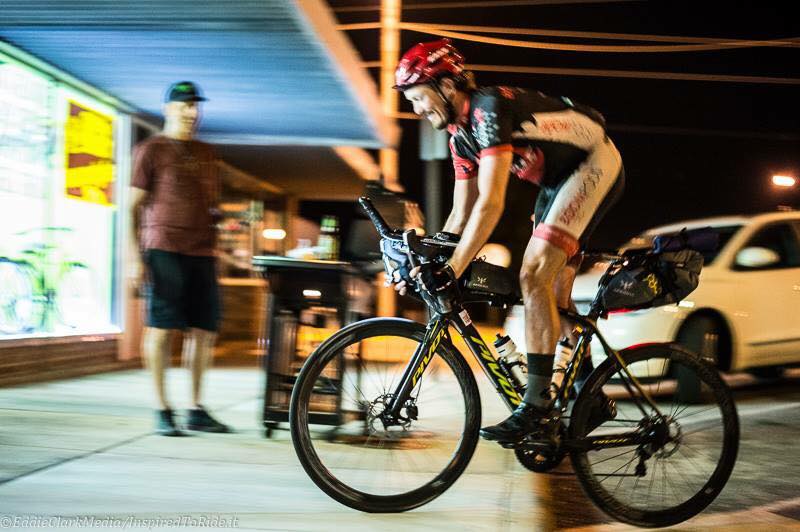 We have hosted hundreds of cyclists over the years, each with their own story, from as young as 10 to as old as 85.  We've had famous people, professional racers, retirees, surgeons, lawyers, entreprenuers, teachers, professors, CEOs, college kids, high school kids, whole families, moms, dads, grandparents, photographers, film producers, boy scout groups, groups riding for various charities and the list goes on and on.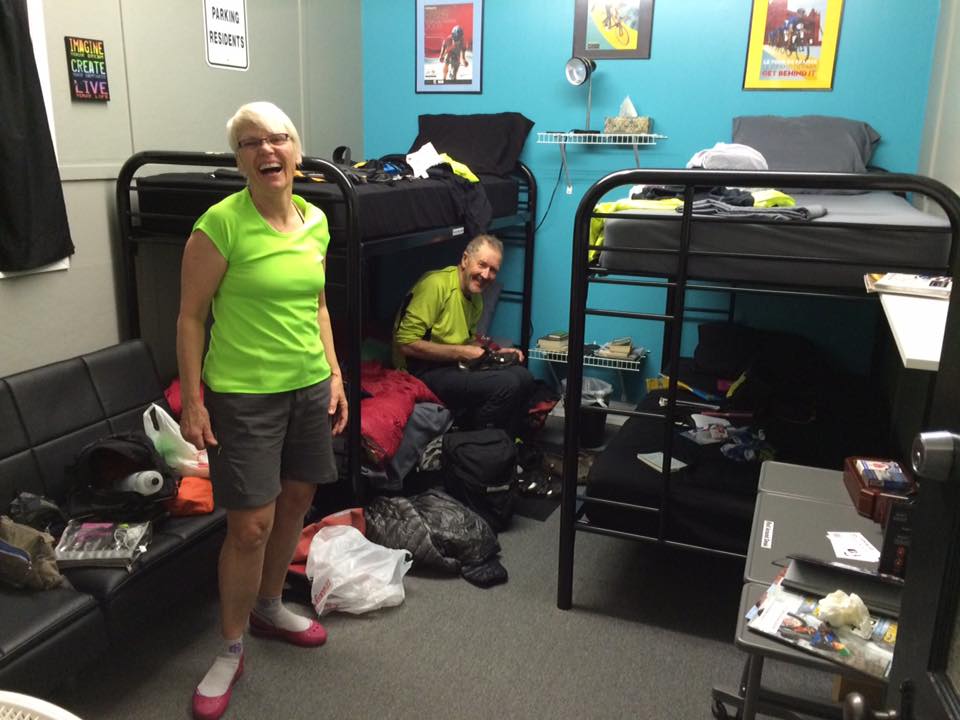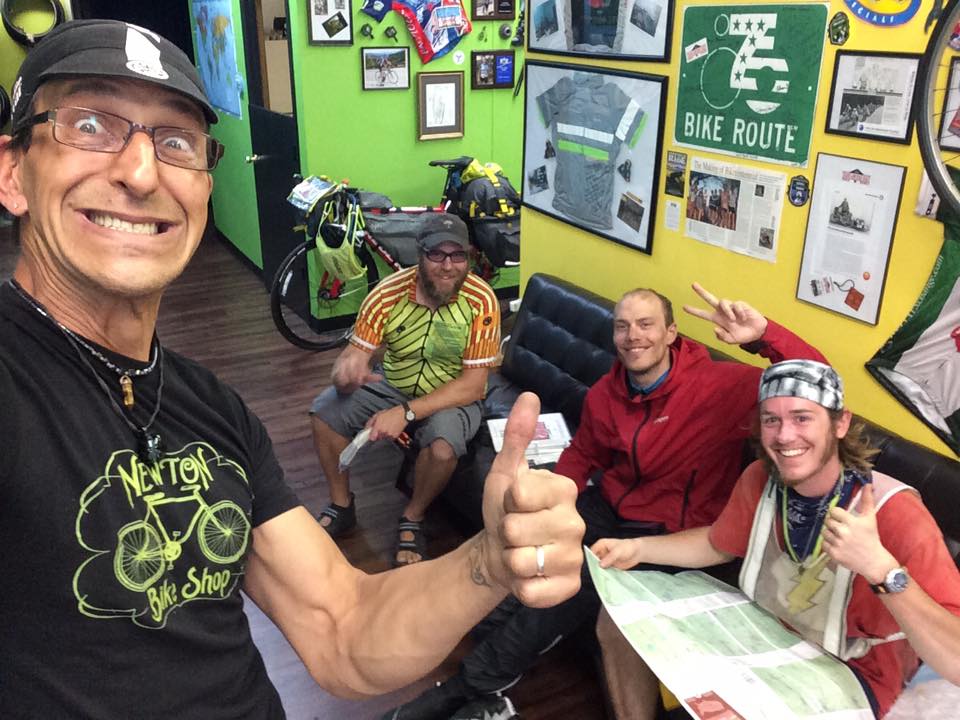 Our goal is to be the BEST place to stay while you travel by bike with the best service, a relaxing spot to rejuvenate, make great friendships, and a common love of adventure.  In short, our passion is to be
part of your journey.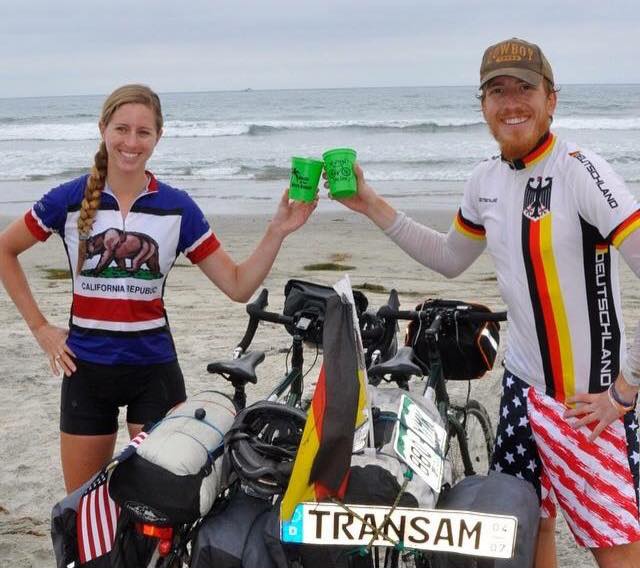 Touring cyclists provide a huge amount of commerce for our community by spending at locally owned restaurants, small stores, grocery outlets, coffee shops and local businesses. Our desire has always been to provide them with an affordable and fun place to stay the night, so they can enjoy Newton for a few days.
Because of our desire to serve our community and those who visit Newton on their bikes, our hostel's popularity has grown and we have outgrown our current space.
In short, we have become known worldwide as the "Oasis In The Grass Desert".
And now, we need your help!
Several months ago, we started the process of purchasing the remaining 2/3's of our current building. With our building purchase recently final, we now have the opportunity to expand our 7 bed hostel to a 21 bed hostel, with on site showers, more bathrooms, and a separate kitchen, laundry and entertainment space for our guests. 
Expanding our hostel takes it out of our bike shop, allowing our shop to perform more efficient bike service, and a bigger, separate hostel gives our guests more room, more beds and more amenities to help make their stay one of the most memorable on their journey - a "bicycle oasis."
Construction has begun, but...
Time and resources are SHORT!
Time is not on our side due to circumstances beyond our control and we are already being flooded with guests and summer service. We need to raise another $7000 in the next week or so to quickly paint and repair the additional bunk rooms, to finish installing A/C in those rooms, to finish the separate kitchen and on site showers, and purchase additional beds so we can to accomodate the riders heading our way. 
All of you helped make us the #1 spot on the TransAmerica Trail and we want to stay that way and not have to turn anyone away!
Though we raised a small amount of funds for our hostel growth already, that was eaten up pretty quickly in clearing out the space to make it useable, gas line pressure tests, electrical work and purchasing additional kitchen, bathroom fixtures and flooring - all of which have yet to be installed.
So, you helping with any amount means we get to finally finish the much needed separate space of bicycle AWESOMENESS, for the hundreds of cycling guests who plan to stay with us each season.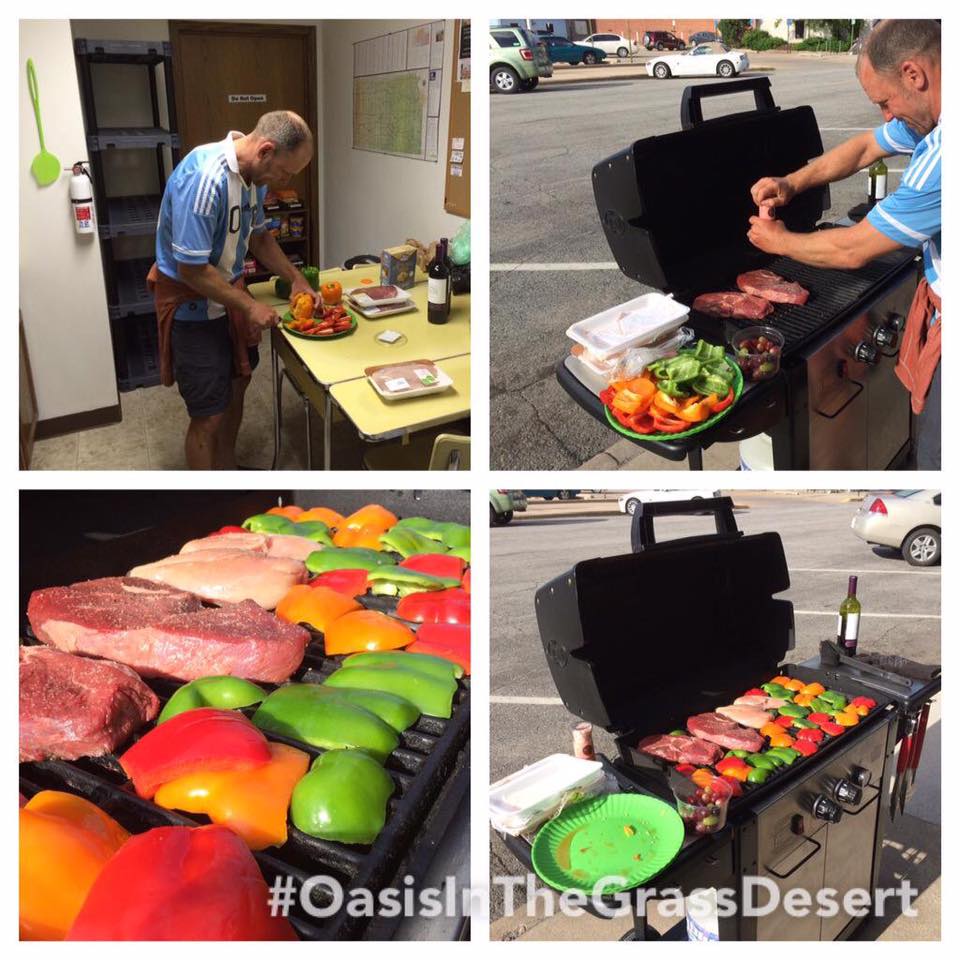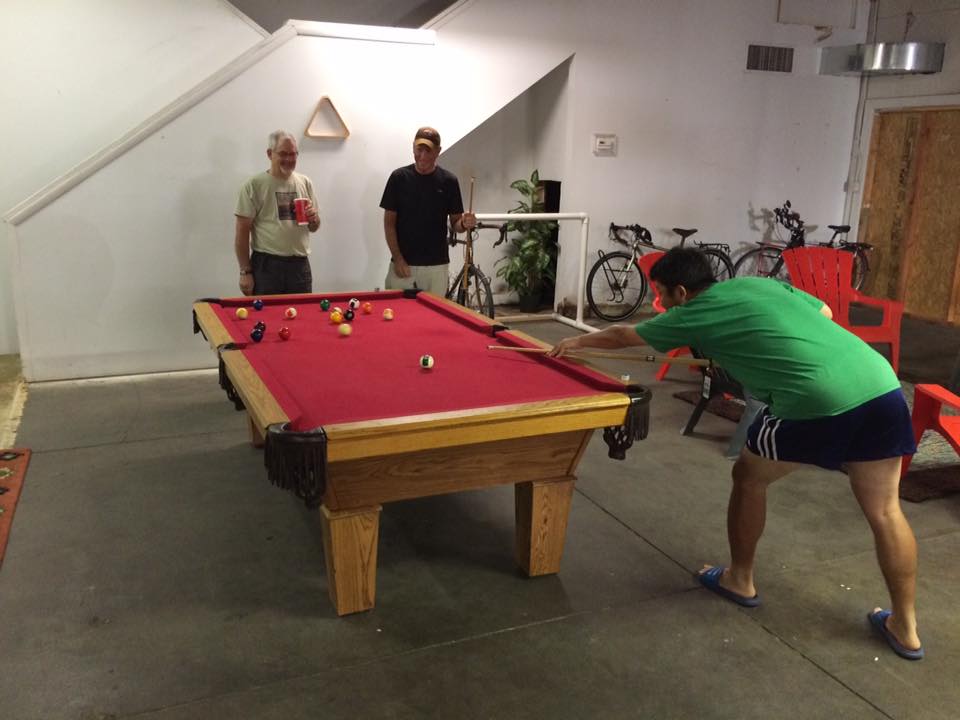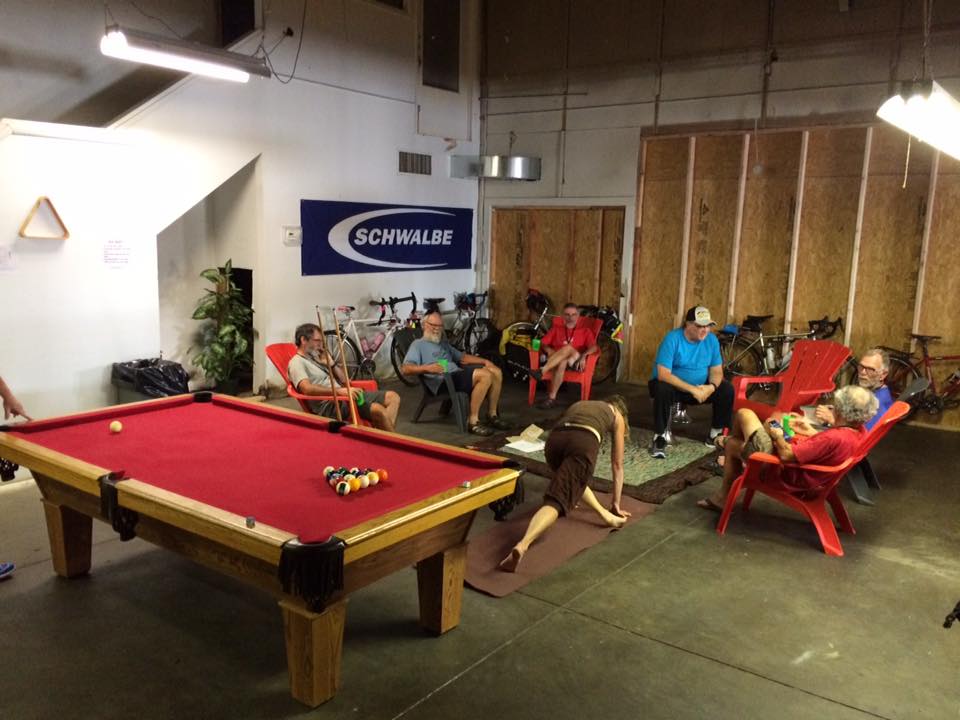 We honestly can't finish the task without your help. We are tapped out of resources, man power and time.  
For those who know us personally, you know that being a part of your journey and the journey of those to come is what fuels our passion.  
Will you help shoulder the burden?
 Much pedal love...
James & Heather
+ Read More
Update 1
Posted by Heather Jernigan Barringer
1 month ago
Share
Whoo hoo!!! Exactly two days after our first 2017 touring guest who couldn't stay in our hostel due to delays in moving it, our city called the Oasis in the Grass Desert an "asset" and finally fully approved our hostel expansion plans! After we picked our jaws up off the floor (it's been a LONG struggle), we now realize we only have about 40 days before the normal flow of touring guests starts showing up - and currently have no operational hostel.

On top of that, it's been warm here and we have more bicycle service than usual coming in. Not a bad thing at all, it's just that we have a limited number of hands to help. We need to do this quickly...

More Hands = Contractors
Contractors = More Money

The good news is...not as much money as we originally thought, so we've lowered the goal. We need only a few construction supplies, more fire alarms, an electrician and a plumber, a few handy people to help construct as well as additional beds, bedding, new door locks and keys, and a few other misc items.

This campaign has raised @35% of the goal with less than 100 people. That's pretty incredible!

Will you help spread the pedal love?

Your help enables us to continue to serve our world wide cycling community with affordably priced service and an over the top hostel experience.

Lots of ways you can help make a difference:
1. Donate
2. Share the campaign and your experience in your social circles
3. Volunteer your construction or bicycle related skills
4. Volunteer to just be an extra set of hands

Thank you to all our friends who are a constant support. We appreciate each and every one of you!!

Let's do this...

James and Heather
+ Read More
Be the first to leave a comment on this campaign.