Help ALMA care for our elders
$2,800
of $77,000 goal
Raised by
25
people in 1 month
WATCH THE VIDEO
Aging  in our society is a source of grief and anxiety and an incredibly isolating experience. Many older adults lead disconnected lives even in group residential settings. 
We are a social species, it's hard wired into our brains and when unmet has negative physical, psychological, and neurological effects. Research has shown the extreme consequences loneliness has in our older years:  cognitive decline, depression, and even death.
Enter
ALMA
:  an arts and healing initiative started by
Dance/ Movement Therapist , Julia Grace Vishnepolsky ,
with a mission to spread the healing power of the arts, reconnect generations, and end isolation in longterm care. 
ALMA, stands for 'Addressing Loneliness through Movement and Art',  and is committed to improving the quality of life in nursing homes, to bring dignity to our elders latest years and demonstrating the reciprocal benefits of intergenerational connection. 
"I want to create a new paradigm in our society for what it means to age," Says founder, Julia Grace Vishnepolsky,  "I believe by preserving intergenerational connection and staying creatively engaged, whether through music, movement, or visual art,  we maintain our vitality throughout the lifespan."
It has been shown that communities with the highest quality of life and longevity, also have a culture of honoring and connecting to their elders and common outlooks that lead to amazing quantity and quality of life. 
ALMA offers self-expression and connection to older adults through dance/movement and expressive arts  programming. 
ALMA's group sessions each designed around a theme related to life and begin with movement and music activities where participants are encouraged to express how they feel. Then playful discussion is used to generate ideas for incorporation into art making. Often nature is incorporated into the sessions as nursing home residents have little to no access to the outdoors. 
ALMA frequently invites local musicians, movement practitioners and artists to guide segments of the programming.
(Above)Special musical guest, Murray Hidary, giving a
MindTravel
 piano concert during an ALMA visit to residents of Good Shepherd Health Care Center in Santa Monica, CA.
Volunteers (Los Angeles locals and at risk youth) participate fully in the activities, although their role during art making is to assist older adults in the process and engage them in dialogue.
For the last 10 months, ALMA has been running a pilot program, called PlantPals, that connects at-risk youth in addiction rehabilitation with elders isolated in long-term care (dementia and Alzheimers facilities) in a weekly 2 hour guided experience. Through this engaging and therapeutic program positive change emerges. Our pilot has touched approximately 150  elders in three communities, 60 at-risk youth, 100 volunteers, and 20 care staff. 
Our pre and post surveys demonstrate significant benefits on adolescents in addiction recovery. In addition to a decrease in anxiety and depression, adolescents report to have a decrease in cravings while at the program, improvement in self esteem and self image, noticing qualities of patience, leadership, and empathy in themselves.  
FUNDING
We operate in partnership with UCLArts & Healing initiative ,  as a 501c3 non profit organization. 
The nursing homes we serve do not yet have budgets to cover our program. The way ALMA has been able to serve up until now is through Julia's self funding, in kind donations from local businesses, and volunteerism.
In order to ensure the continuation of the program, and thanks to the support of
Murray Hidary
  of
MindTravel
, Julia initiated a partnering project called  "The Wave",   a weekly silent disco experience held on Venice beach, with the intention of using dance as catalyst for social change.  
While this weekly outdoor ecstatic dance event inspires individuals to get outdoors and dance in community as self care, it also is used as a platform to educate the hundreds of participants on the aging crisis and the positive impact of music, dance, and volunteerism on our elders. Part of the proceeds from The Wave go towards supporting ALMA.
The same MindTravel headphones are used to engage the most marginalize in nursing homes, bringing music to bed bound residents that cannot join the group format. 
How ALMA came to be-(the short story):
After the sudden loss of her father in 2010 , Julia became a caretaker and health care proxy for both of her paternal grandparents.
She eventually had to place both in nursing homes, and witnessed first hand  the low quality of care in the facility. Particularly, the lack of engaging activities, connection with outside community and nature.
Given her background as an
expressive arts therapist
with a specialization in
dance/movement therapy,
  she requested a position at her  grandfathers nursing home as a  dance/movement therapist, and began guiding weekly group sessions for the residents. This experience allowed her to notice an improvement in the social and emotional wellbeing of the residents, as well as in herself. 
Julia saw a need in creating a scalable program that could not only reach more elders but also involve outside community.   While in a leadership program  that required completing a community service project, Julia decided to take the task on, and establish a program that would bring volunteers to visit elders in local nursing homes and 
engage in through movement, music and the arts.  
She reached out to local community to come as volunteers, and invited an expressive therapist colleague, Gina Simonelli, to join her as lead clinical therapist and help with curriculum development and facilitation.
ALMA was born February 2018 and since has touched the lives of hundreds of elders and volunteers, bringing noticeable improvement to the emotional wellbeing of all involved.  
ALMA Lead Expressive Arts therapist Gina Simonelli (left) & ALMA Founder, Julia Grace Vishnepolsky(right) at ALMA's launch day, February 4th, 2018.
In summary, ALMA has five overarching goals:1) To enhance the quality of life and reduce isolation of elders through direct music, movement and arts based programming.2)To create a culture change in attitudes towards the aging population through promoting intergenerational connection and volunteerism. 3)To demonstrate the benefits of the arts, intergenerational connection, and community service for at risk youth in addiction treatment.4)To Improve morale and decrease burnout of caretakers/staff through in-service workshops focused on self care.
We believe that the staff are as much a part of the community as the residents and thus the wellbeing of every staff member is vital to the older adults ability to thrive.
5) To conduct evidence based research supporting the above.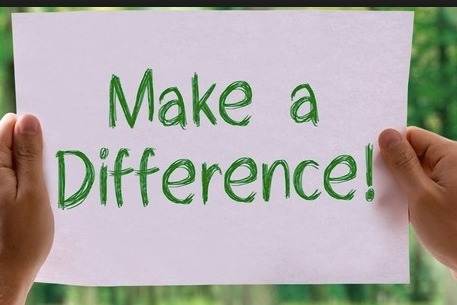 In order to keep this program and mission alive  
....WE NEED YOUR HELP!

ALMA has been approached by UCLA who wants to conduct research on the benefits of our program combating ageism and helping adolescents in addiction recovery.
However, they are requesting we expand the reach of our program to have a big enough sample to make the research statistically significant and publishable.
Our hope is to use the results of this study to apply for and obtain larger grants, to expand our program nationwide.
At this point we are self funded and will not be able to continue the program without funding. With your financial contribution we will be able to:
I. Add additional days per week of programming and expand into more nursing homes. 
II. Access more isolated elders and providing opportunity for more youth to join the program.
III. Reach our goal of getting a big enough sample size for UCLA to conduct research study.
IV.  Begin developing a scalable curriculum and training program to expand ALMA to nursing homes and addiction facilities nationwide.  This training program will not only ensure more elders and at risk youth are reached, but will also create job opportunities for individuals trained.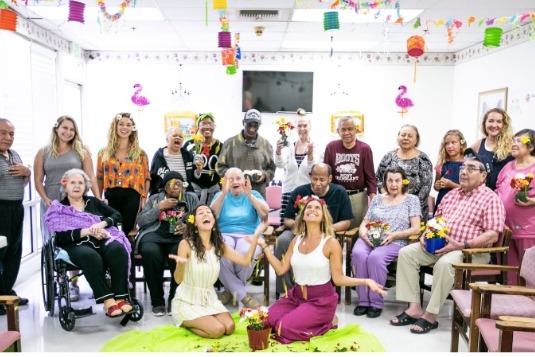 How great is it know the elders in your life can receive such amazing community outreach and care? Or to know that by the time you are in your golden years, society now revels in the later years and regards you as a continuously participating member, rather than discard your value?
Thank you in advanced for supporting ALMA and our mission, making this world more compassionate and connected. And remember...we are/will be them. 
We invite you to make a tax deductible donation in honor of an aging loved one in your life.  Whether alive or passed, family or an elder you admire or that has made an impact on you.Please write their name and additionally a quote or lesson from them that impacted you.All donations exceeding $111 will have their loved ones name written on our wall of wisdom  . 
and remember....
Here's one of my favorite video's of my grandmother Marianna dancing at 88 years old:)
+ Read More