"Brown Boy Bad(?)" Web Series
$650
of $2,500 goal
Raised by
15
people in 49 months
TRAILER:


GOAL:


To add a question mark to the phrase that may arise in the minds of some people when confronted by a large Black man: "Brown Boy Bad."



WHY?
Recently, protests decrying the tragic and untimely deaths of
Michael Brown
and
Eric Garner
at the hands of White police officers have spread around the world, but the officers involved in these killings seem to think that they acted appropriately.
The testimony given by the officer involved in each case implies that both Michael Brown and Eric Garner were thought to be particularly threatening because of their bulky stature. Therefore, both police officers may have overreacted based on their subconscious notions of what large Black men represent and the violence that they are capable of. This calls into question the subconscious impact of both size and race, particularly with respect to Black men.
WHAT?"Brown Boy Bad(?)"
is a test-drive docuseries in which successful Black men are interviewed about racism and parenting while test-driving a new vehicle. The pilot episode was shot in Nashville, Tennessee inside the spacious
2015 Kia Sedona
-- a luxury minivan.
WHEN?
The pilot episode has been completed and is being shown at small screenings to generate buzz and support. We are currently raising money to cover the costs associated with producing more episodes.
HOW?SékouWrites
will continue to interview successful Black fathers about race, size, perception and how the deaths of Black men like Michael Brown and Eric Garner have affected their role as parents. The participants will be recorded while they are driving dressed in hoodies.
Through "Brown Boy Bad(?)," Sekou plans to provide a variety of Black men with a platform to express their feelings about the current state of race relations in a personal way. Also, without directly calling attention to it, he intends to convey the message that just because a Black man is big and dressed in a hoodie does not necessarily make him a threat.
By featuring intelligent, articulate, accomplished Black men who may, at first glance, seem intimidating to some, Sekou hopes to re-teach the age-old lesson of not judging a book by its cover and challenge America to think critically about its race- and size-based assumptions.
He also plans to spark a dialogue with young Black men about how they are perceived by society.
WHO?
During the 7th Annual New York International Fringe Festival, SékouWrites co-authored and co-starred in a "spoken word theatre" performance designed to explore the modern Black male experience. It enjoyed a six-day run at the prestigious Cherry Lane Theatre and was described by theater2k.com as a "devastating spoken-word dissemination of what it means to be African-American and male in the USA today."
An essay about one of his formative childhood experiences with rascism appears in the anthology,
Bronx Biannual II
.
As a journalist, Sekou has written for a wide range of magazines, newspapers and websites over the course of his career and his fiction has been published in several anthologies. He is also the author of three books.
SékouWrites holds an MFA in Creative Writing, Fiction from New School University and a BA from Morehouse College. He currently writes automotive reviews for
SimplyRides.com
.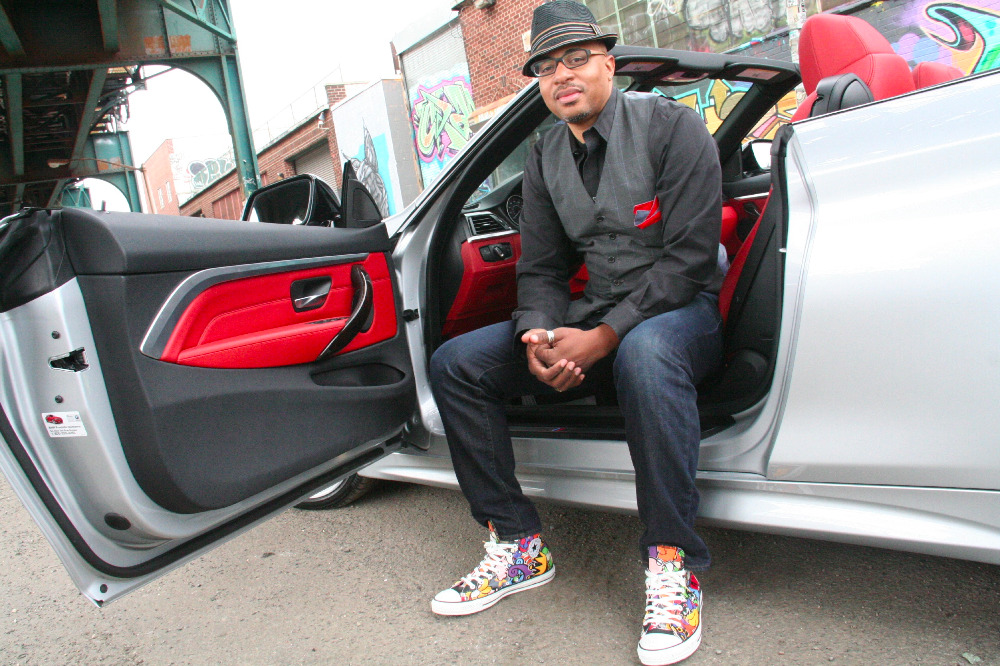 photo credit: Brittney M. Walker



HELP?
You can help make this project a reality by donating to the cause and spreading the word. Please forward, tag, post and promote this project as much as you can. Help get the word out!


More at SimplyRides.com
Social Media: #BrownBoyBad

+ Read More
Be the first to leave a comment on this campaign.