Brooks' Berklee College Fundraiser
$6,762
of $20,000 goal
Raised by
51
people in 35 months
At age 27, the experiences and opportunities I've had so far have been amazing, many of them once in a lifetime. In most recent years I've been busy maintaining a professional career teaching, touring, performing, composing, recording, and sharing my music, which has allowed me to constantly be involved in what I love to do. In 2014 I participated in Lee Ritenour's Six String Theory Guitar Competition, which culminated into me being chosen as the winner of the Country category, a top finalist in the entirety of the competition, and being awarded a four-year full-tuition scholarship to Berklee College of Music in Boston, Massachusetts. As I continue path at Berklee, this GoFundMe campaign is an essential fundraising effort to help me pay for housing and fees that aren't encompassed in my scholarship.
I'd like to share more about the last few years of my career leading up to this point, the scholarship opportunity, how it will help me further my expertise in my craft, become a more skilled teacher, performer, composer,  recording artist, collaborator, fingerstyle guitar specialist, and active artist in the global music industry. 
Some of the highlights of my life and career in the last decade have been:
• Studying with fingerstyle guitar master Buster B. Jones (2002-2009)
• Winning 1st place in A Prairie Home Companion's Twelve to Twenty Talent Contest in 2004 
• Performing and teaching annually at the Chet Atkins Appreciation Society Convention in Nashville, Tennessee (2002-2015)
• Receiving 1st place in the Country Category and 2nd place overall in Lee Ritenour's 2010 Six String Theory Guitar Competition
• Recording a solo CD "Into The Trees" (2010)
• Traveling to Germany for Summer tours (2009, 2012-2014)
• Receiving the 2012 Horizon Award from the National Thumbpickers Hall of Fame
• Receiving Deli Magazine's 2012 Best Emerging Artist Award of Portland, Oregon
• Launching an 8-week online Ultimate Fingerstlye Toolbox instructional workshop presented by TrueFire
• Releasing the Fingerstye Survival Guide instructional course/DVD presented by TrueFire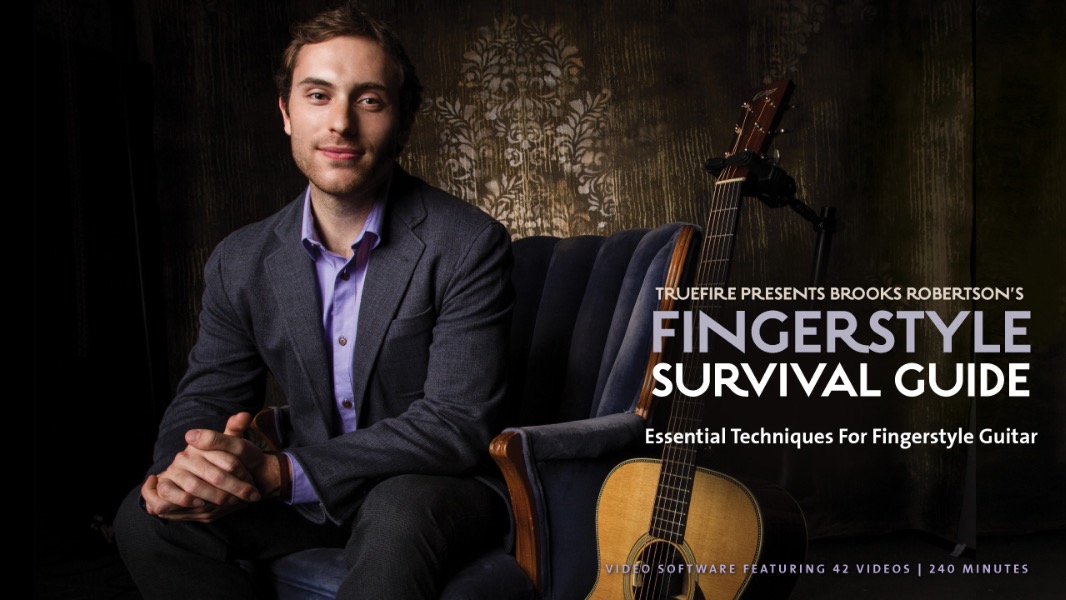 • Touring Nationally with Fingerstyle Guitar Champion John Standefer (2012-2015)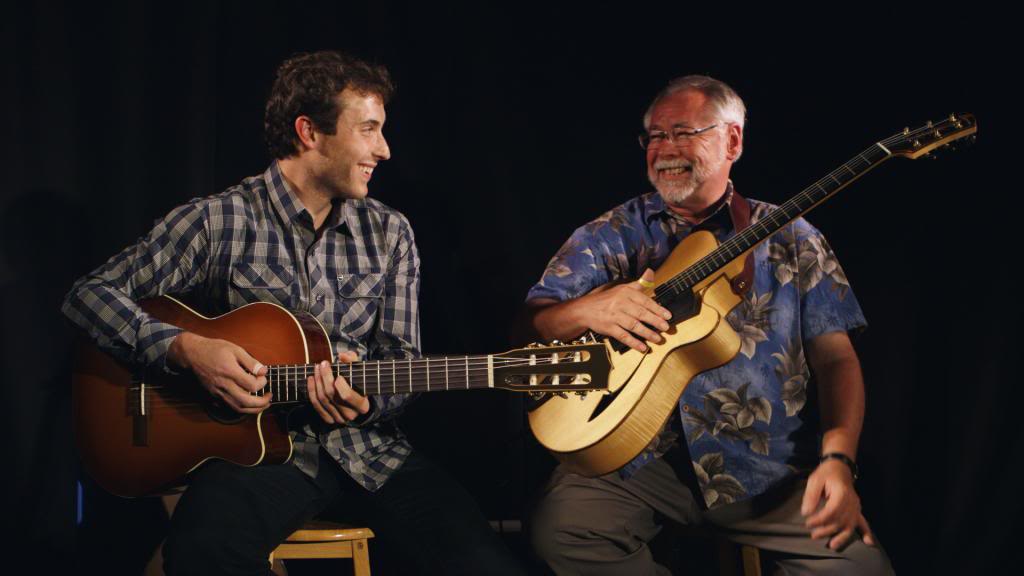 • Recording two great CD's with John Standefer, our first CD "We Came To Play" was the 2014 Recording of the Year from the National Thumbpickers Hall of Fame, while our second CD "GuitarSmiths" was released in 2015 and features Pat Bergeson and The Endless Road Strings.
• Receiving 1st place in the Country Category in Lee Ritenour's 2014 Six String Theory Guitar Competition
• Being awarded a full-tuition Scholarship to Berklee College of Music in Boston
• Teaching and Performing at Tommy Emmanuel's 2015 Guitar Camp in White Castle, Louisiana 
• Having my educational article "Syncopated Double-Stop, Travis Picking Patterns" published in the Autumn 2015 edition of Riff Journal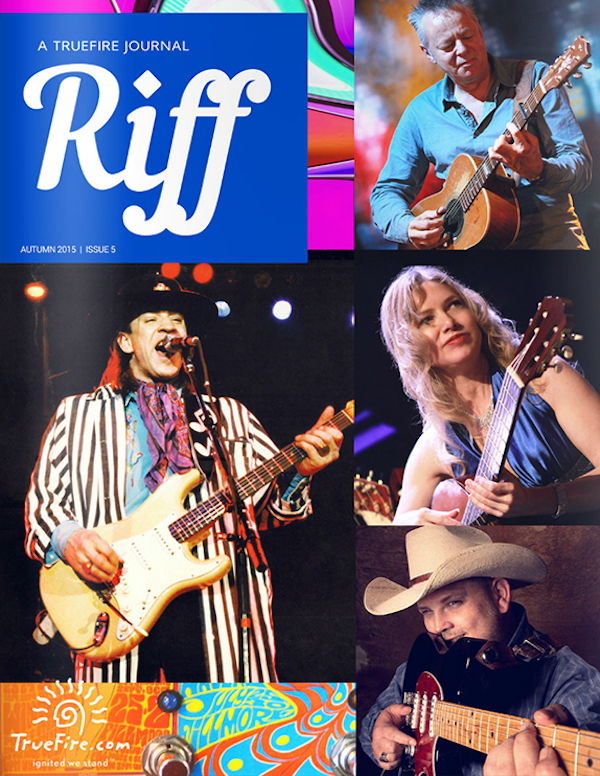 (For a full list of awards, activities, performances, biography and more
click here
)
Studying at Berklee and earning a Bachelors degree in music have been dreams of mine since I was in high school. The desire to study music in college has always stuck with me. My mentor Buster B. Jones once had me promise to him that I would eventually study some kind of music and or music business. Being a participant in the Six String Theory Guitar Competitions initiated an incredible opportunity to make these dreams become a reality. 
At 20 years old I entered into the Country category of Lee Ritenour's 2010 Six String Theory Guitar Competition with participants of all ages from 40 countries around the world. A star-studded jury, including Steve Lukather, Larry Baione and Lee Ritenour, eventually chose me as winner of the Country category and second place winner overall.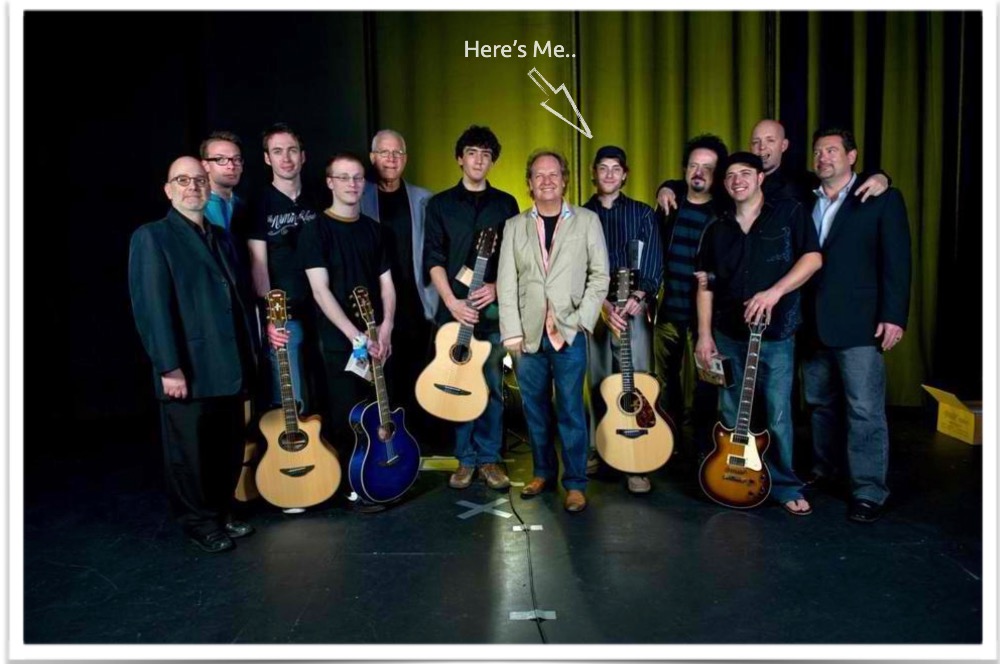 Shortly after the competition Lee Ritenour said, "I was completely knocked out with the acoustic guitar virtuosity of Brooks Robertson! Brooks has a very original touch and sound plus monster chops. He's always making great music with his guitar. I'm sure Brooks will be sharing his music with the entire world and have an incredible career." This motivated me to keep going and further fueled my determination.
In 2014 I participated for the second time in the Six String Theory Guitar Competition, which drew contestants this time from 48 countries around the world. Judges included Lee Ritenour, Vince Gill, Brent Mason, Keb Mo, Steve Lukather, Joe Bonamassa, Larry Baione, Kim Perlak and Julian Lage. As the competition unfolded and eventually concluded I found myself once again winner of the Country Category and a top finalist. Berklee College of Music offered scholarship opportunities to a limited pool of finalists from the SST Competition. Three half-tuition scholarships and one full-tuition scholarship were obtainable. To be eligible for one of the scholarships I had to apply as an undergraduate student, audition, and be accepted to the school. Ultimately the Berklee Office of Scholarships made the selections of who the awards went to.
Most of my background is heavily rooted in solo instrumental Fingerstlye Guitar, focusing on the music of Buster B. Jones, Jerry Reed and Chet Atkins. I have had a mixture of training over the last decade and learned to play almost entirely by ear without reading notes, or knowing much theory. Learning many songs directly from Buster B. Jones, by sight and sound then memorizing them. Being a part of such an amazing community of faculty, staff and fellow students at Berklee is going to be a worthy part of my future and career as an artist. I will gain depth in disciplines that I am unfamiliar with, for instance reading  and writing music notation, composition, songwriting, production, music theory, improvisation, and playing in ensembles.
While at Berklee over the next four years there is much I hope to learn and I intend to pursue a Bachelors Degree in Professional Music. "Berklee's professional music major provides students with the opportunity to blaze their own path, and synthesize a variety of skills, ranging from performing and songwriting to production and business". Comparably to many top universities and colleges the combination of tuition, fees, student health insurance, books, housing, food, transportation, etc. are big expenses. I am extremely fortunate to have a full-tuition scholarship, Federal Pell Grant, and SEOG Grant which cover nearly 70% of the total cost of attendance. However to be enrolled full time and live on campus at nearly $65,000 per year, the remaining 30% I'm personally responsible for is more than I can afford without going into student debt. This is where I am seeking any help & donations. 
I've based my financial goal of $20,000 for this campaign on the financial commitment I am personally responsible to pay for the 2016 school year (Spring & Fall Semesters) at Berklee, although I will ultimately attend the college for 4 years I am choosing to initially focus on fundraising for the 2016 school year first.
I want to thank you for your time, consideration and support. A special thanks to my parents, Tom & Carol Robertson, Lee Ritenour & the Six String Theory team, Rick Peckham, Berklee College of Music, my friends, family, fans and supporters.. this would not be possible without you! 
Please feel free to contact me via my website
http://www.brooksrobertson.com
 if you'd like more information or for questions and comments. 
Sincerely,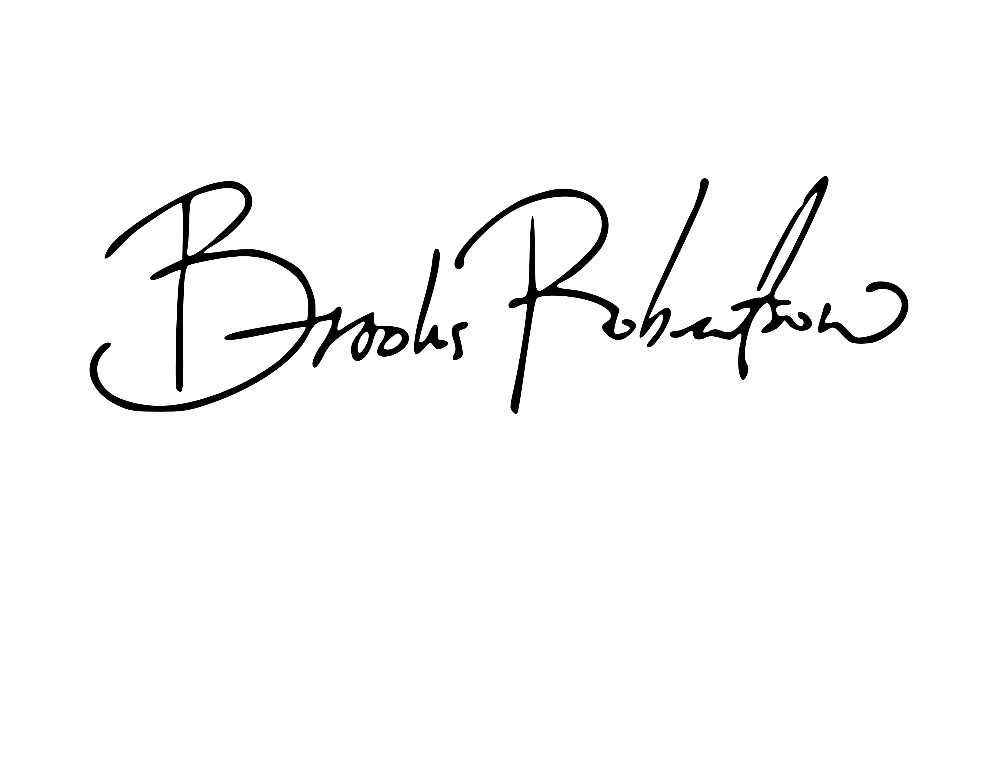 + Read More
Be the first to leave a comment on this campaign.