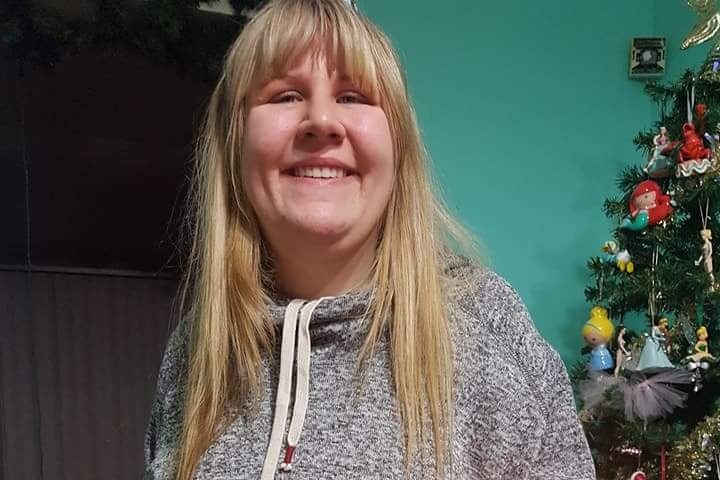 174
8
Brittany Bergsma Memorial Fund
$10,435
of $15,000 goal
Raised by
164
people in 5 months
Tragically, on June 8, 2018, 18 yr old Brittany Bergsma was struck by a train, and did not survive.
Britt was diagnosed at a very young age as having low functioning Autism. She was in her last year as a student at IDCI in their special needs program, in Ingersoll Ontario.
She was an amazing young lady, with a passion for Disney, and like most teenagers, Snapchat filters.
She leaves behind her mom Sharon Spriel, dad Ken Bergsma,  older sister Ashley, little brother Tyler,  best friend Tasha , and many other family members and friends.
The following Ingersoll locations are collecting cash donations for Miss Britts memorial fund, for those who would rather donate that way:

* Kraft Korner
* Tony & Gus Salon
* The Olde Bakery Cafe
* Mrs Ingersoll Family Restaurant 
* Patina's
* Koffee Korner
* Floral Occasions
* Heavenly Sweets Ice Cream Parlour
* This And That Store
* Thames General Dentistry 
* Ingersoll Pharmasave



If you would like to make a donation in the form of a gift card, flower, meal for the family ect. please contact me directly or Mala at Kraft Korner

There is also a makeshift memorial for Britt set up at Mckeand and Victoria, if anyone wants to drop off flowers or stop and say a prayer for Miss Britt and her family.
 
100% of the proceeds will be going to her family, to be used towards funeral expenses, time off work and any other related expenses.


+ Read More
Update 2
5 months ago
Share
On behalf of the family and friends of Miss Brittany Bergsma. I want to take this opportunity to thank each and every person that gave their time to help with all of the fundraising, everyone that donated and sent gifts to help the family with funeral expenses, everyone that sent flowers, everyone that sent their well wishes, all of the great local businesses that donated, and helped us with the donation jars. Everyone that left flowers out at the memorial site, everyone that came out to the funeral home to pay their respects and show their support. Everyone that came to Britts funeral. The employees at McBeath -Dynes funeral home that helped make this as peaceful an easy for us as they possibly could. All of the amazing students and teachers, EA's ect. at IDCI, that took care of Britt during her time there and helped with fund raising and hosted a beautiful concert in Miss Britts memory.
THANK YOU, each and every one of you.
A very special thank you to all of the first responders that helped Britt and her family after the accident.

I really wish I could thank every single one of you individually, the whole community has been so supportive and amazing.

I'm so sorry if I missed anyone.

Please continue to spread Autism awareness every chance you get <3

I also have a special message from Britts mom Sharon. She wants all of the first responders, train passengers and VIA rail staff (specially the driver) that were affected by the accident to know that she is thinking of you, and praying for each and every one of you.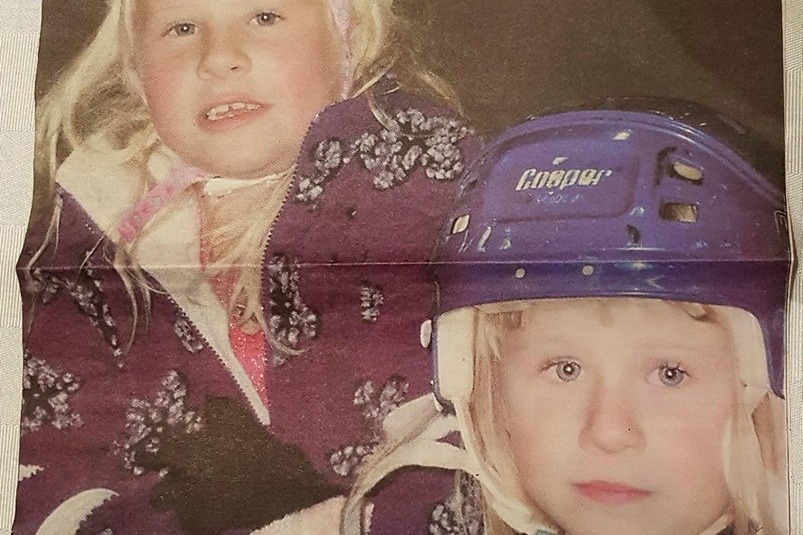 + Read More
Update 1
5 months ago
Share
Here is Miss Britts funeral information. The family is requesting that only Family & Friends attend.
(teachers, care givers, classmates from Britts program at IDCI more than welcome)

Mostly they want to keep it private from the media or people that don't know the family .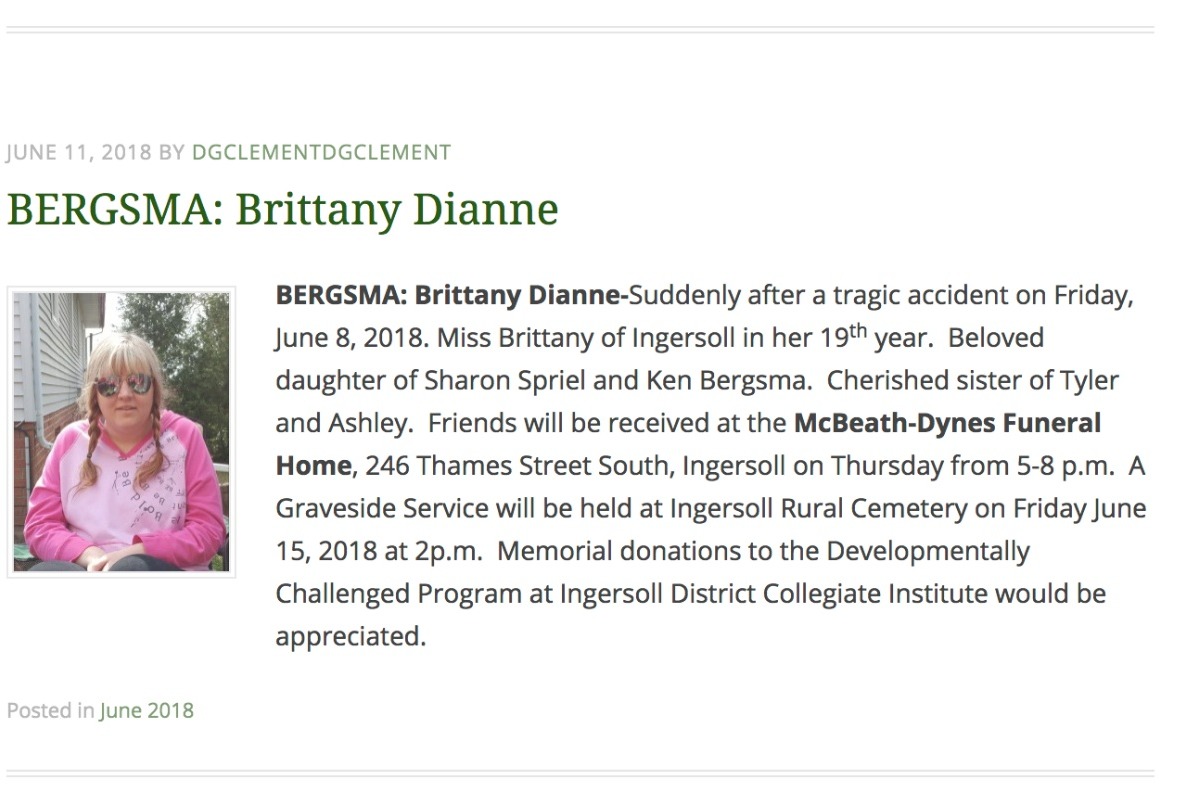 + Read More
Read a Previous Update