14
2
Bridgeman Family House Fire Fund
$790
of $1,000 goal
Raised by
13
people in 7 months


The Bridgeman family lost everything they had on the morning of November 11, 2018. Michele, their mother, had taken the younger children to visit their father and decided to stay at a friends instead of staying home alone when she got a frantic call around 4:30 am. A neighbor had driven by and seen her house engulfed in flames. Michele raced home to watch the remainder of the life she has struggled to build with her children evaporate in smoke before her eyes. Michele is a single mother with 4 children: a 4 year old girl, a 5 year old boy, a 14 year old boy, and a 16 year old girl.  She was already on hard times struggling to work full time and still be home for her kids every day. Now the holidays are fast approaching and the only things they have are the clothes they were wearing. We are raising money to help buy clothes, school supplies, toys for Christmas, pretty much anything we can to help. We are starting a goal of $1,000 so we can at least help them get some clothes and toiletries. If you are able to donate other items, please send a private message to see if you can help. Please help! Donate! SHARE SHARE SHARE! No kids should have to go without at the very least clothes, especially around the holidays! Thank you all and God bless 
+ Read More
Update 1
7 months ago
Share
Wow! We can believe the amount of people who have responded so far, PLEASE keep this going! The Bridgeman family has been truly overwhelmed from the amount of support they have recieved! Here is a message from the mother Michele to all of you:
"You know I talk alot of junk about living in a small town ...i wouldnt wanna be anywhere else right now. yall have brought me to tears today. yes we lost everything materialistic, we can replace all of that. what I am grateful for is me nor none of my kids were home last night. thank you guys my phone hasnt stopped ringing I promise I will get back to yall all just a little overwhelmed and not sure what to do. say a prayer for us. definitely appreciate my little country town today."

Here is a photo of the house. The investigator has said it was an electrical fire and it is a true blessing that no one was home (there was a dog there, but he was outside and safe, just a little shook up). The fire burned so hot at one point it reignited and the fire department had to return and put it out AGAIN. Please donate, share, and be sure to leave a comment letting the family know you are thinking of them. The holidays are stressful enough and they need every bit of help they can get. Thanks so much and God bless!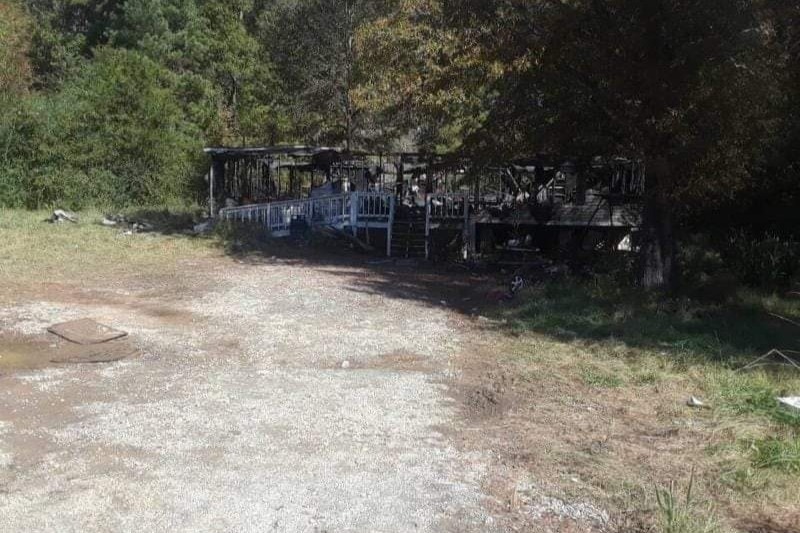 + Read More