Breast Reduction for Disabled Woman
£323
of £9,000 goal
Raised by
1
person in 6 months
Hello, I'm Faith, a woman from Norfolk in England who lives by the coast with her fiance and mum and our dogs.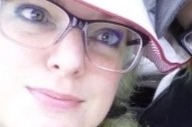 Since my accident when I lost significant mobility for walking and experienced intense every day chronic pain I crafted and created to deal with the pain and isolation. Writing is my main love. I didn't know then what was wrong with me and hadn't received the appropriate medical care.
You can
see my health story on my Little Lord Oscar Dandelion blog at WordPress
- here is my latest post, including photos and (finally after eleven years!) MRI proof
https://oscardandelion.wordpress.com/2018/12/29/eleven-years-later-health-update/
(You can search my blog for other health related posts).
I am currently being treated for the labral tear in my hip. Thankfully, the James Paget hospital and their orthopaedic clinic will be taking care of me. That means I have NO worries with the costs there. 
But, apart from my other health problems that still need addressing (my breathing issues and my hypothyroidism) there is another health problem... And, because of how society is, it is not easy for me to talk about this as it is related to my breasts.
Due to the size/weight of my breasts my spine is continually being damaged; also, they are putting too much stress on my injured hip. I can wear one of the bra cups on my head! I NEED a breast reduction. In my case, this is certainly not a 'cosmetic procedure' but a real health problem. If my breasts were tumours they'd be removed with no dancing about the issue. 
My dream is still to fully function in society again. To work and lead a richer life. In truth I could have got used to the physical disability - needing walking sticks and my mobility scooter - but it is the severe, disruptive PAIN that stops me in my tracks. If you read my blog post 
https://oscardandelion.wordpress.com/2018/12/29/eleven-years-later-health-update/
you will read how I have really already tried, despite living with this everyday pain and the disability, to better my situation through learning and training so I can work again... 
My heavy breasts contribute to my severe pain. They're already damaging my spine (as seen on another MRI from last year). 
I have significant pain from my injured hip, my lower spine and migraines. If I could even lessen that pain by half I know I'd be able to work and have a richer life.
I have asked for people to generously fund me for £9000 because, by looking at quotes, I think this will cover the main breast reduction operation and the aftercare. The journeys to and from London where I hope to have my operation.
Please do consider my 'go fund me'. I am sincere and in urgent need of this breast reduction.
I will be including a video soon.
Thank you.
+ Read More