Bootleg Biscuits Dog Treats
$725
of $20,000 goal
Raised by
5
people in 41 months
"The soil is so black and rich that the fields just spring to life with little effort....."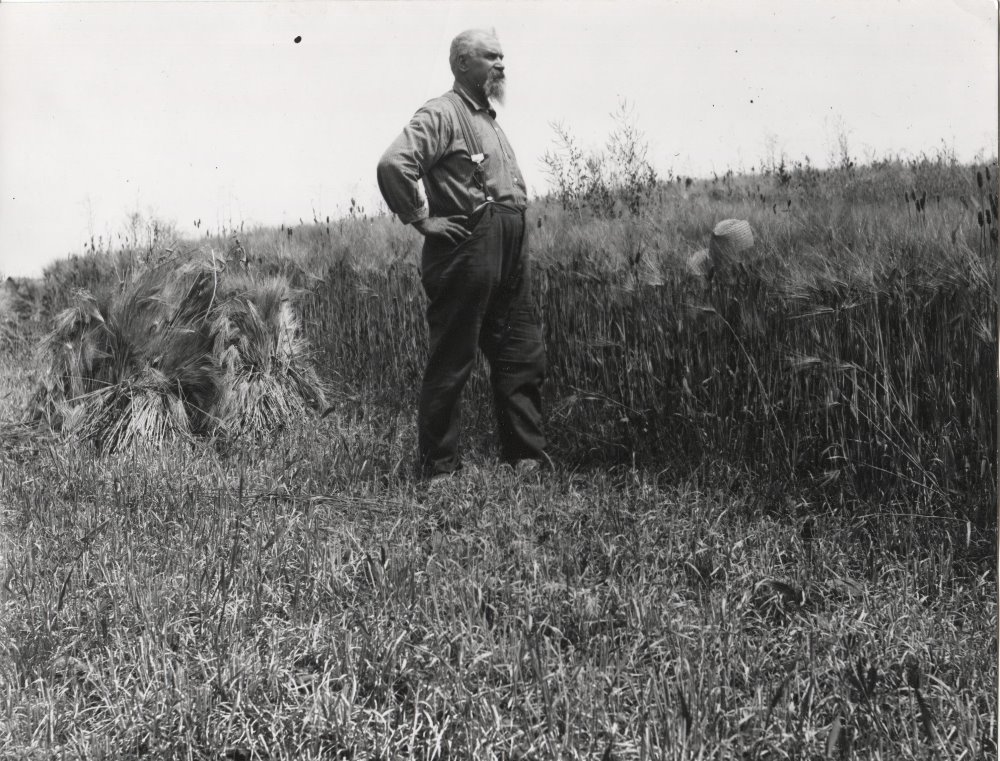 So wrote my great-grandfather I.B. Harris about the barley and wheat fields of our farm on the Palouse in the state of Washington where he homesteaded.
I was raised on this farm and in the house he built.  That rich, black soil was between my toes as I ran through the fields during the spring when the land sprouted green and then during the hot Palouse summers when the fields transformed to butter-yellow heads of grain.
As I grew up, I would help with the harvest and then ride in the grain trucks to the elevators to dispense the freshly harvested barley. That barley would later be sold to the breweries to become that magical elixir we enjoy. 
I'm connected to the land and growing the grain that is used in the brewing industry.  I know farming and crop quality. I value the intimate connection from farm to table...and in this case dog treats!
Farming is in my blood, and it's with great pride that I maintain that direct connection with my dog treats, Bootleg Biscuits. 
Even the breweries of California source their grain from my home state of Washington!  Every little bite of Bootleg Biscuits is a little piece of supporting a farm....farm to brewery, and then the spent grain is provided to me to create these healthy and tasty treats that dogs across the U.S.A. love! 
Yes,
Bootleg Biscuits
are made with the finest ingredients only grown in the U.S.A.  No chemicals or artificial ingredients are found in our little rewards.
We hope you will enjoy giving these treats as a reward to your canine family and friends. We know they will be "
beggin' for another round
"!!
I am raising seed money to take my
Bootleg Biscuits
adventure to the next step!  I know my competition and I definitely have the edge!  I take pride in my farming roots as well as providing credit where credit is due to the breweries who provide me with the spent grain.  I am so happy to be a part of the fine Bay Area brewing community.  Each bag of
Bootleg Biscuits
 displays the logo of the brewery which provided the spent grain that was used to make the dog treats.
Once the business is up and running, a % of the proceeds will go to animal rescue organizations as well as the Wounded Warriors  therapy dogs program.
So here's the deal....the funds will be used for legal fees, nutritional analysis, upgraded packaging and marketing.
I thank you for not only believing in me, but supporting the adventure of entrepreneurship and the small business industry!
Slainte!
Michelle and of course Radar!
+ Read More
Be the first to leave a comment on this campaign.