92
12
Body reconstruction after weight loss- excess skin
£923
of £12,000 goal
Raised by
86
people in 18 months
Please read till the end & understand my story and why i need to under go this surgery to change my life!
All my life i've been the fat kid even age 5 i was obese which continued after i got septic arthritus age 8 and nearly lost my right leg. After that my mobility went down hill and by the time i started secondary school aged 12 my weight ballooned to 15st and then by the time i was 16 i was roughly 18st. I remember my mom having to get my P.E kit especially made as i was a 52inch waist even though i couldn't perticularly do much excersice due to being so fat and my knees troubling me. I was effectively house bound other than school i didn't leave the house or go out to play like other kids. When i was 17 and left home i got my own Gp and pushed for my knees to be looked at which resulted in an arthroscopy and lateral release. It took time but i slowly regained my mobility- i learnt how to bend my knees without pain and them crunching and locking for the first time in 9years!! 
I went on to have my 2 children both via caesarean. My 1st born was a rushed job due to the urgency to get her out which resulted in complete numbness in my stomach area which i have never regained the feeling in. Due to both surgeries and being so fat my stomach muscles are weak. 
By being so big before hand and then the 2 pregnancies on top i hit a massive 20st9.5lb. It was then aged 25 that i had a lightbulb moment and i knew i had to do something. My Gp wouldn't so much as help me with dietary advice, gym or slimming classes so i took it upon myself to slim down and here i am now. 
I've lost 9st so far by healthy eating and exercise. But now i'm facing my new battle- the skin and poor muscles! I've been back to my Gp for advice 4 times to be told nothing the Nhs can do as they are there to save lives not get me beach body ready for the summer. It's deemed as cosmetic. I totally get the NHS's lack of funds. But if only it was that simple! If it was simply for cosmetic reasons as they claim i wouldn't be considering surgery as the scars left behind can be gastly.  Just last week i was getting around the house on all 4's as i had done my back in from the gym. I totally admit it was my fault as i over done it trying to work on my core muscles but when you can't feel your stomach you have no idea when you are pushing yourself too much. I found out days later when my back decided to spasm and cause me agonising pain. So i went to the Gp to recieve no help, no painkillers- nothing. I asked if it was possible to get some physio for strengthening my core to be told no. I'm not going to lie i'm really low and depressed that my Gp won't even help with either. I'm at a loss. I can't wear short sleeved tops or shorts as unfortunatley for me even though i've lost my weight sensibly with excersice and a good diet every bit of me is effected. My arms, my inner thighs, my stomach and my boobs. My spare skin over hangs my bra. I feel and look deflated. I want to be able to fit in clothes properly and not go a size bigger that i can barely keep up because if i wear my proper size then my skin folds over and becomes sore. I'm exhausted i'm trying to turn my life around and i feel and look worse than before.
So i've sought a private consultation and i've been advised i need a full body lift- abdominalplasty which will help my musles and get rid of the excess skin on my stomach area, my skin removed from my inner thighs and an upper arm lift and then lastly a boob uplift. All this in the uk comes in at a massive cost of £24,900 that i simply cannot afford. I can save and save and save and it just won't ever happen its unrealistic for me. However the only way it may be viable and be more realistic is
for me to go to europe. All this comes to around about £12,000- give or take. I'm already working towards that but even then it's going to take me a very very long time to achieve it and that's providing nothing pops up financially. I don't have savings we just about get by and i've no shame in saying my healthier lifestyle is only do-able by living from the reduced section in the supermarkets.
So this is where i need that extra help from you! I'm embaressed it's come to this and i'm basically begging but it's my only option. I don't want to hide in black baggy clothes for the rest of my life, i don't want to live with sores, i want to be able to live my life to the full with my children and be confident and do normal family things like swimming. I'm 27 now and i've spent most of my life indoors hiding away from the world i can't do it anymore, life is for living and to the fullest!
**so i hit the end of my weightloss journey some time ago and made the staggering 10stone (64kg) weightloss mark- woohoo! I finally changed my Gp and managed to get a physio referal after a 6month fight but got signed off as i followed all their plans and reccomendations with no avail- i was put on many gym bans and told to avoid exercise during 6weeks and 2 week periods but still it didnt work-my back would continue to spasm on returning to exercise or just generally play up infrequently. All my life ive been told to be active and now i am it's causing issues. My back issues have been put down to weak core, disastis and by the sheer weight of the skin on my tum. So they signed me off as theres nothing more they could do and sent a letter of reccomendation back to my Gp to push for a referal to the plastic surgeons to do a muscle repair and remove my skin- this got refused. So instead i'm destined to continue with back ache and manage it with cocodamol and naproxen.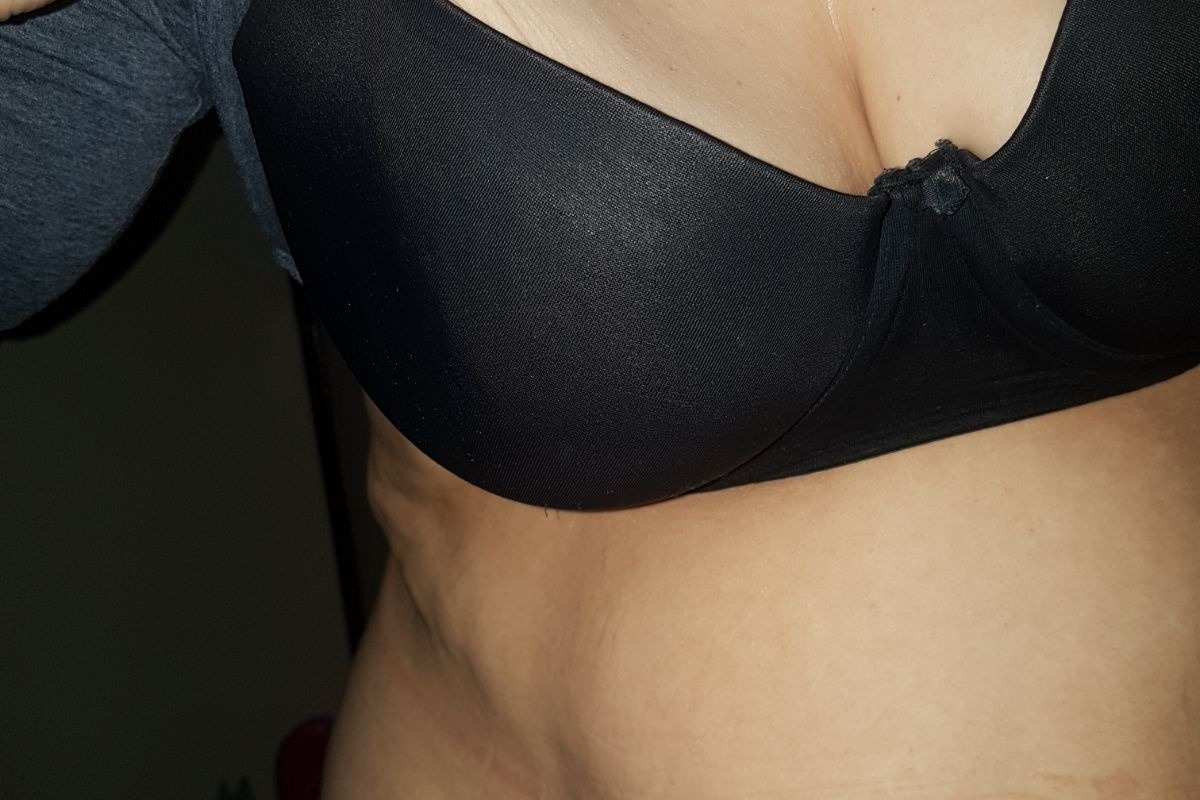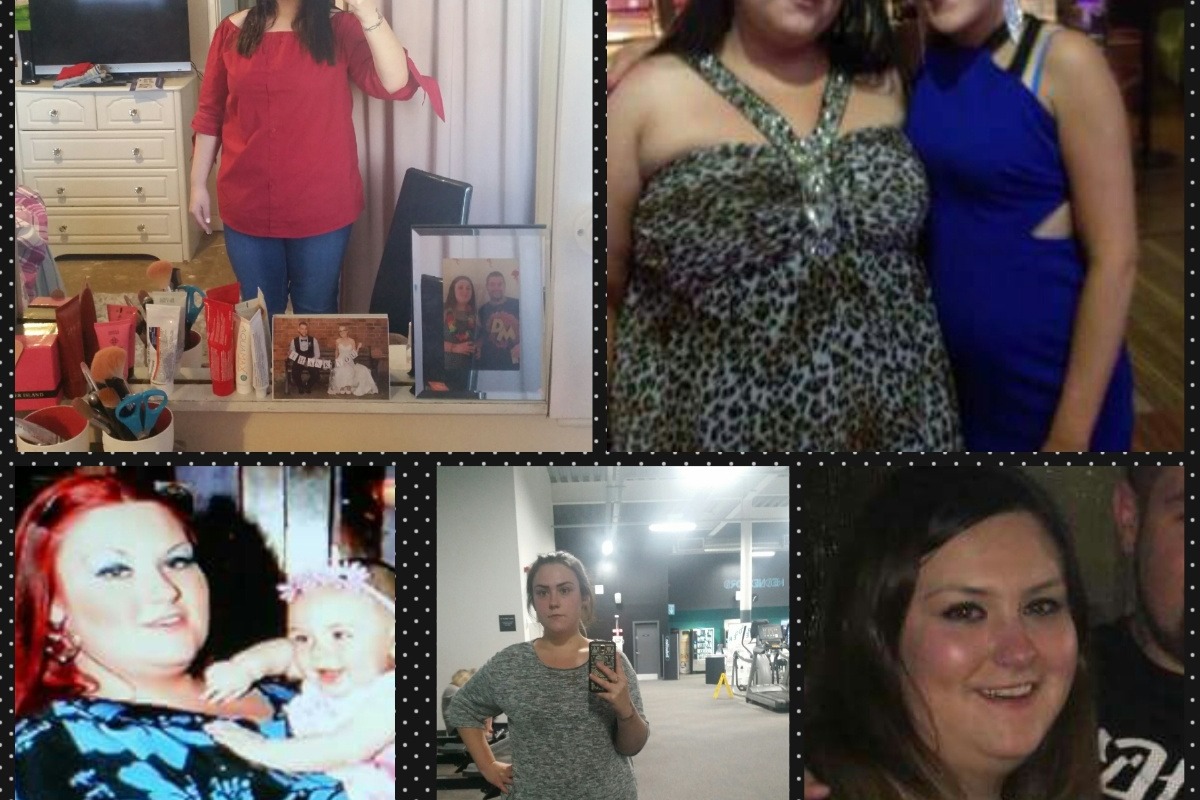 Thank you for reading my story.
Much love, Steph X
THE SCALES HAVE BEEN VERY KIND TO ME- 10ST 9LB!! I did it ☺ 1 battle won and now time to tackle the 2nd (the skin)
+ Read More