155
7
Black Girl Hockey Club
$9,367
of $15,000 goal
Raised by
154
people in 3 months
A year ago, when I decided to get a group of Black girl hockey fans together and call it the Black Girl Hockey Club, I had no idea the response I would receive. Diversity in hockey is so important and my goal is to increase the representation of Black women and fans of color within a sport that we all love.  
Now that the season is at an end, I am working on infrastructure and would like to make BGHC a Non Profit Organization by the beginning of the next season. There are a lot of fees involved, as well as legal stuff that I am going to need your help with.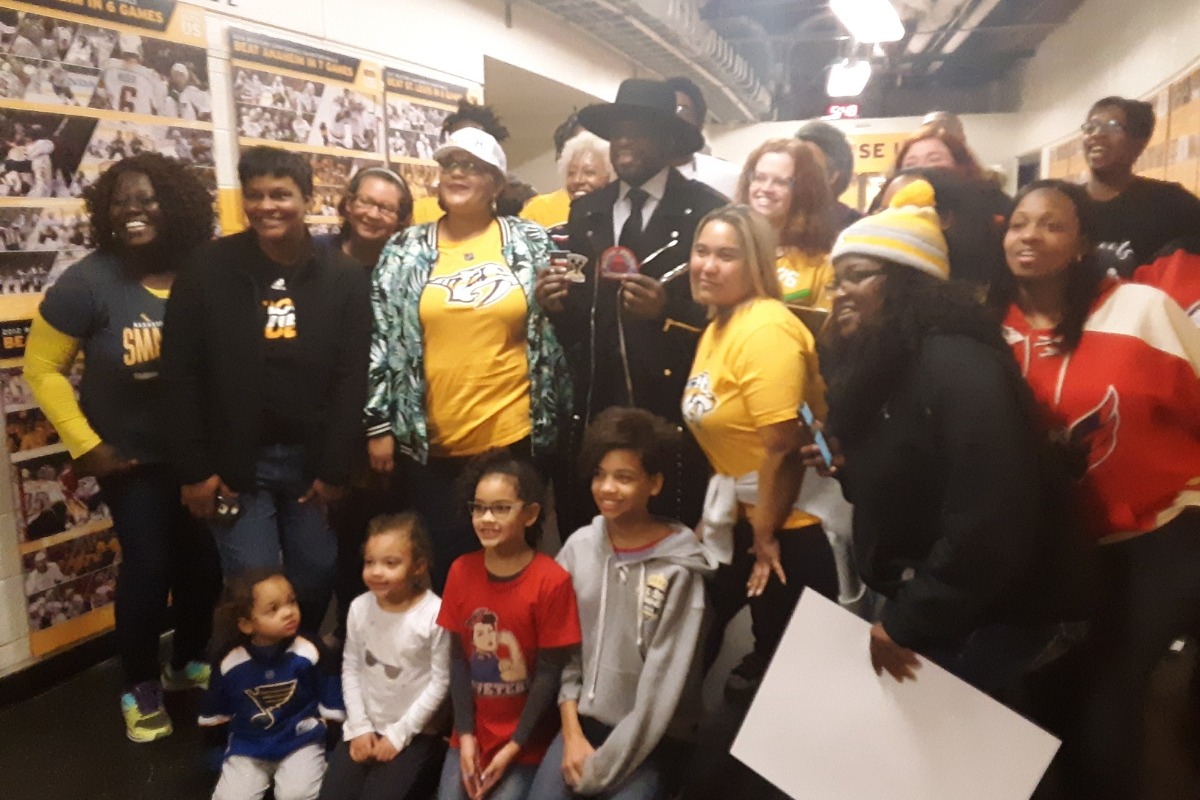 In the month of February alone, I've organized 3 meetups with 2 different hockey clubs in New York and 1 in Nashville. The only event I could afford to go to was the NWHL All Star game and Predators game in Nashville. I handed off the New York events to my capable friend who lives on the east coast and watched from California as BGHC grew before my eyes. In February, I received an invitation to the Canadian Embassy in Washington DC on to celebrate Black History Month and Willie O'Ree, the first Black person to play professional hockey.
The BGHC fam came through and helped me fund that trip. 
I am also working on putting together an LGBT event for Pride month in June in New York City, hopefully to coincide with the end of the Stanley Cup Playoffs.
I am also working on organizing a ball hockey program for LGBT POC kids in the East Harlem area.
These events will be open to all BGHC fam, including allies, non POC and male identifying friends of the Club. 
Currently, I have a full time job and a family, but this movement is important to me and I want to do whatever I can to bring inclusion to hockey.
With the money from this GoFundMe page, the BGHC will be able to continue our work in the community and move forward the game of hockey in the Black community. 
Currently, I'm looking at:
$150 Conversion from LLC to NPO
$750 Filing for 501c3 status
$750 Filing for federal NPO tax exemption
$6000 travel fees
$2000 advertising 
$4000 merchandise
Anything you can do would help. Even a tweet or Facebook post might help achieve this goal. 
I appreciate you taking the time to read this.
Renee Hess
Founder, Black Girl Hockey Club 
Black Girl Hockey Club website
BGHC Mini-Doc on NHL.com
BGHC Threadless shop
+ Read More