Bring Back Bethel Tap!
$1,990
of $150,000 goal
Raised by
26
people in 25 months
This campaign was started by friends of Bethel Tap.This is their story.

Who We Are
My name is Kawehi. I am the owner of Let Them Eat Cupcakes, and co-owner of the Tap Room. On Wednesday morning, we were forced to close our doors at the Tap Room (home to both businesses) because we are apparently tangled up in a legal lease battle between the primary lease holder of the space and the landlord. And as subletters, we have no recourse. We are as shocked by the closure as anyone else. This is the story of how we got here.

What Had Happened Was
So you know those stories you hear, about people losing everything? This isn't one of those stories. But it could be. Actually, it probably should be. Because everything's gone. And by gone, I mean locked inside my bar, behind the fingerprinted glass covered in thousands of dollars of vinyl signage that never gets cleaned despite my constant harping. Fifteen months of life are locked in there. My life. My partners' lives. Our families' lives. It's all just there. Hanging on walls, sitting on shelves, etched in the permanently thrashed bar floor, swinging from the track lighting that was a hand-me-down from the sushi restaurant that used to be there in the space on Bethel Street that we now call ours. Or used to call ours. Or…I don't really know anymore.

I used to just be a bakery owner. An out-of-a-job ex journalist who thought I might like to spend my life making cute things that taste good. People love cupcakes. And I can make an OK cupcake. That's how I became the cupcake lady. (I would prefer cupcake girl, but let's face it: I'm "lady" age.) For six years, I've been up every day before the Hawaiian sun baking a living for myself. And loving it. It's weird how satisfied I feel when the jumble in my head bakes up into a perfect little cake that really does taste like pink champagne, or when, on a whim, I bury a two-inch piece of chi chi dango mochi in a cup of dark chocolate cake batter and…just like that, I find the thing that brings the crowds. It's handheld happiness. That's what we call it. Oh wait, I mean it's #handheldhappiness. (Sorry. My lady is showing.)

Six years. Not bad for someone with a GED from McKinley High School who didn't even know baking was her thing.

So maybe baking is my thing, but my actual thing — my THING thing — is just doing cool stuff. Give me the chance to do something cool, and I'm in. That's how I became the cupcake lady. I had the chance, and I took it.

Fifteen months ago, I, and a couple of friends, got the chance to do something really cool. And of course we took it. How could we not? Maybe it was the thrill of the opportunity. Maybe it was naïveté. Maybe it was blind ambition. Maybe it was a mistake. But maybe it wasn't. Maybe it was the perfect fit for us. The chance for me to challenge myself in a kitchen where I would be cooking, not just baking. And the chance for my partners to build a place where people actually pay you to hang out — extroverts rejoice!

Yeah. It was the perfect fit. Like it was made for us. And it was going to be so easy. How did we get so lucky? We were, in essence, being given a fully functioning restaurant space, and we could make it into anything we wanted. Sure, there were logistics. But we're all experienced small business owners. We know our way around a few logistics. Plus, this is Chinatown. A small close-knit community of folks who just want their neighbors and fellow business owners to do well.

So you make a few loosey goosey business deals, and while you're shaking hands, you're thinking that you hope — fingers crossed, knock on wood, hope — that this gentleman's agreement really is gentlemanly. But you think to yourself, while you're thinking to yourself that yeah. Yeah, this is going to work. Because why? Because I'm going to freaking make it work, that's why. You might be planning to stab me in my naive back, Mr. Gentleman, but I'm going to show you what good old-fashioned hard work and deep-seated convictions about how to do business the ethical way are going to make this work. As a matter of fact, I'll do you one better, sir. I'll even manage to convince my family and friends to sign on for the craziness that is my willingness to jump, jump, jump (yay! Jumping is fun!) into any new venture that might be The One. The one thing that makes me enough money to take care of my parents when they're old. The one thing that gives me the means to finally do what I really want to do: throw dinner parties forever.

So you smile and nod when people tell you that "I hope it works out for you guys. This is a tough business," because you're not afraid of tough. When life gets tough, you just hustle harder. Right?

I can't remember exactly when we knew we were probably getting screwed. The arrangement we made starting showing signs of being bogus a few months in. But we didn't care, because we were building something really great. And greatness — the kind of greatness that's built on the shoulders of sweaty, exhausted, beautiful people whose loyalty never waivers, not even now — is the kind of greatness that prevails. We would be OK because we don't swindle. We don't get shady to make a few extra dollars. We try really, really damn hard not to fall for the it's-just-business business, because sometimes it's personal and there's nothing wrong with that.

We've been locked out of our place for about 72 hours now. That first day, we were blindsided. No, we were sucker punched. An hour before the henchmen came, a brief conversation with a neighbor:
Hey. Heard you guys are closing.
What? No! Where'd you hear that?
Blah, blah, blah….

An hour would have been plenty of time to at least throw a few armfuls of our lives into the back of a pick-up truck. Instead, we had just enough time under the awkward gaze of some guy from the 6th floor to swipe the contents of the safe into a plastic take-out bag. And there we were, standing on the Chinatown sidewalk, trying not to make a scene lest the neighbors see us. Oh, right. They already knew. This was old news. We were the ones who didn't know. Maybe we were so busy hustling that we missed it. Maybe we were too concerned with being neighborly that we missed the part in the story where the girls next door get chewed up and spit out because we were dumb enough to think that hard work and that one rule by which we choose to live is actually golden. None of that matters. It really doesn't. By all means, be kind and work hard. But not when you're working for yourself. Because when you're in business for yourself, it's no dumb girls allowed. Not in this clubhouse.

So when we re-open, we will work harder than before. We will be kind to our loved ones and to each other. We will hustle every single day, and then we'll sleep for two hours and do it all over again the next day. We'll be even better than they thought we could be. And we won't take any crap from anyone. Not because we're pissed (and we are), not because we have something to prove (and we do) and not because we're a couple of stubborn Portuguesas who can't let things go (and we are). But because this time, we're going to play by their rules. Because only dumb girls run onto the field thinking we're all on the same team.

What We've Lost So Far
Both businesses, Let Them Eat Cupcakes and Tap Room, have so far sustained an estimated loss in revenue of over $15,000 in daily sales since January 13th, 2016 when the lockout occured.
This is not including an additional loss of over $5,000 in special events and catering that we were forced to cancel and approximately $3,000 in food loss/spoilage.

Stolen Computers, Liquor and Beer. BEER!
Because we haven't been allowed back into the space to actually inventory everything, we don't know the extent of the theft. But just from looking in from the outside, we can see that the bar has been pillaged and the computers have been stolen. This is an additional loss of approximately $20,000.

Our Team
We employed 15 people who are now out of the jobs. This is probably the hardest part for us. Our team is our family. 

Time is Ticking
The longer we stay closed, the more money and momentum we lose. Funds raised in this campaign will go directly into bringing Bethel Tap back!

Thank You For Your Support
We are so grateful to have the love and support from such amazing friends, customers and family. We miss doing picklebacks with all of you. We miss handing you chocolate mochi cupcakes. And we miss hearing the sweet sounds of live music every Wednesday night. We can't wait to be back...and we WILL be back. We'll see you at the tap!

#betheltap
+ Read More
Update 2
25 months ago
Share
#tbt to that time...oh you know...JOHN CRUZ came into #betheltap to play a few jams for #livemusicwednesdays!

Mahalo for your support! Keep spreading the word. No donation is too small. Unless, it's like, negative something...that just doesn't make sense.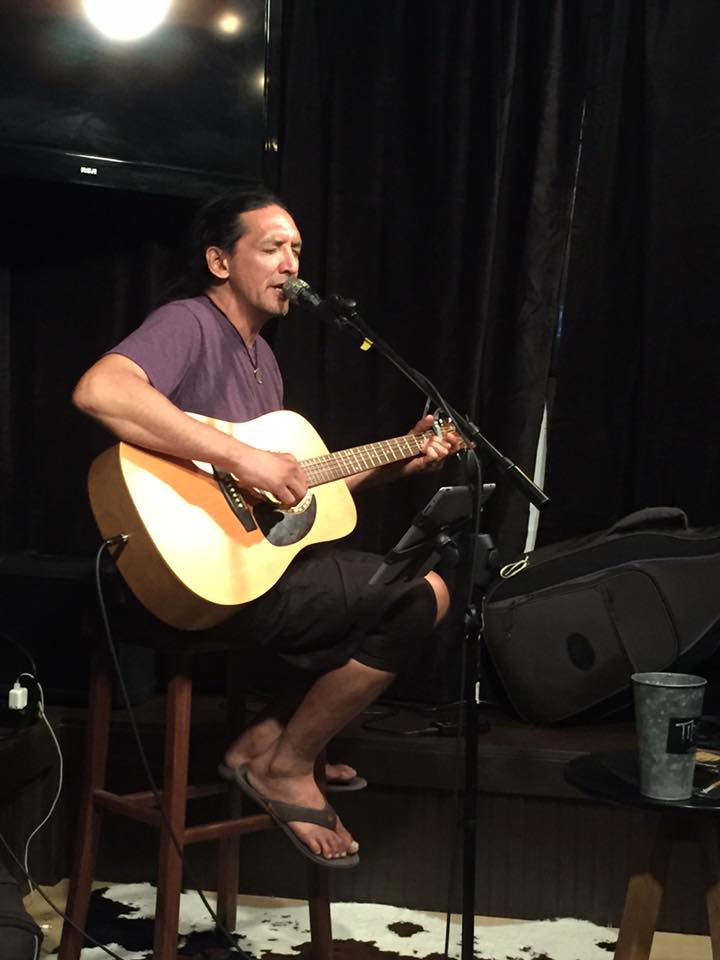 + Read More
Update 1
25 months ago
Share
Aloha all!

Thank you for checking out our campaign to save #betheltap.

Some have been asking where the number $150k comes from, so we here ya go...

The $150k is a number that my manfriend John LeBlanc and I came up with. Everyday that goes by is more money lost in sales, wages for employees and product. As of right now, we have no idea how much money our friends at Bethel Tap will need to resolve this lease dispute. Also, because they were unaware of what was going on between the lease holder and the landlord, we have no idea how long this has been going on. They might not know either.

We have a feeling that it's pretty big though.

Imagine dealing with this:
Rent in Chinatown
Investing in renovations
Laying off 15 employees
Lost product
Lost sales
Theft
and
Not knowing when you'll be able to get back into your business.

Although we don't know the exact number of what they'll need (and we don't think they do either at this time)...we have a feeling that it's going to take a lot. Especially since they were blindsided by the whole thing.

Thank you all for your support and please feel free to reach out with any other questions or concerns.

Aloha,
Kimee
+ Read More
Read a Previous Update