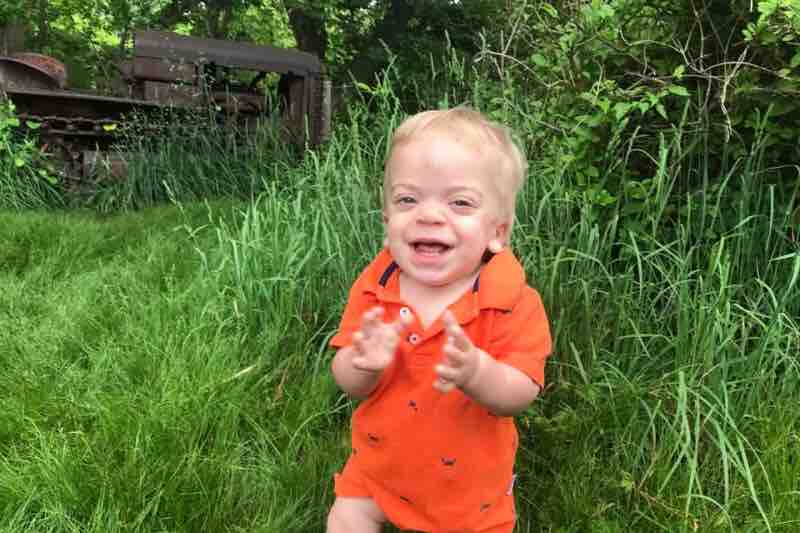 518
11
Benjamin's MPS1 Journey
$45,210
of $50,000 goal
Raised by
558
people in 19 months
On June 19, 2017  my nephew, Benjamin, was diagnosed with MPS I, a rare genetic disorder previously known as Hurlers Disease. Mucopolysaccharidosis I (MPS I) affects many body systems and that leads to organ damage. It is caused by a mutation in the gene that makes an enzyme called alpha-L-iduronidase.  Because of this defect, cells either produce the enzyme in low amounts or cannot produce it at all. The enzyme is needed to break down substances called "glycosaminoglycans" (GAGs), which are by-products of chemical reactions in the body's cells. If GAGs are not broken down, they build up in the cell, eventually leading to cell, tissue, and organ damage . There are many symptoms that drastically affect Benji's daily life due to his diagnosis. His family has looked into all resources to give him the most productive and fulfilling life. 
Benji has been to many specialists and doctors since his diagnosis and starting July 12, 2017 began receiving weekly Enzyme Replacement Threapy (ERT) at the hospital. He has been through blood tests, sleep studies, and numerous specialty exams.  The next steps of his journey include: moving to The Children's Hospital of Philadelphia (CHOP), receiving two weeks of chemothreapy, a bone marrow transplant and spending up to 5 months in the Philadelphia area. After he is cleared to move back home from CHOP,  he can start outpatient ERT treatment weekly at Hackensack Hospital. He is already taking part in early intervention and will receive all therapies needed to help him function at his highest achievable level. 
His parents, Jason and Tamara will be relocating to Philadelphia for as long as Benji needs to be at CHOP. They will take turns taking paid and unpaid leave time from their jobs as well as receiving any support they can from our family. Unfortunately, the bills are quickly adding up. These expenses include: transportation to and from Philly weekly, co-pays for specialists, hospital visits and primary care doctors, medical bills,  long term lodging, food and also making sure their youngest son, Tyler, is taken care of. 
Any support from family and friends is greatly appreciated. The goal above is an estimated calculation of all expenses predictable over the next year period.  Jason and Tamara made it very clear that if any money donated was not used during this 1 year journey for Benji, all funds would be donated to The MPS Society. 
For more information on MPS I, please click on the web address below: 
http://mpssociety.org/mps/mps-i/
+ Read More