Jen's Maternity Leave
$3,637
of $5,000 goal
Raised by
29
people in 38 months
HELP ME HAVE A FEW WEEKS OFF WITH OUR INFANT!


This summer, and coinciding with our twentieth wedding anniversary, we found out we are expecting baby number four, a welcome surprise and our first girl!

In lieu of baby gifts

, we are asking for contributions toward my maternity leave fund....WHATEVER YOU CAN AFFORD HELPS!  We want to give our baby the gift of mom at home.  (If you prefer to send a check, please mail it to PO Box 2578, Purcellville, VA 20134).  Read our story below, and thanks in advance for SHARING with your friends!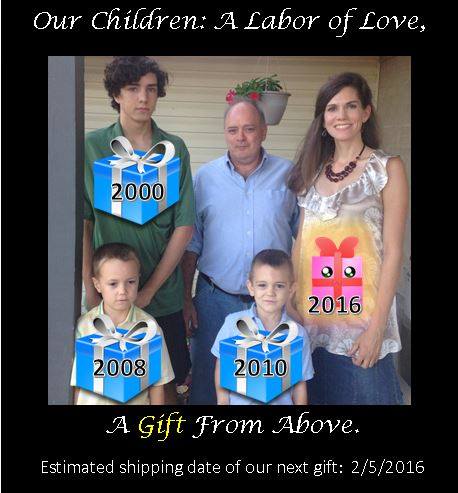 Top to bottom, L to R:  Andrew Baker (10th grade), Bill Baker (Dad), Jennifer Warren-Baker (Mom), James Baker (2nd grade), Isaac Baker (age 5, starting Kindergarten in 2016)


Who is Jen?
Jen - that's me, or "Miss Jennifer," as my piano students address me.  I am Jennifer Warren-Baker of Purcellville, Virginia, USA:  wife to a hard-working husband, mom of three boys, and owner of a local music business (
www.piano2go.com
).  I teach piano lessons in clients' homes each week and play for parties, events, shows, weddings...just about anything.  What little spare time I have is spent advocating for arts in the schools, chairing arts/music contests, playing for shows and school concerts, and volunteering as a PTA business sponsor.
I have spent my life ministering to and investing in others.  I could have settled for a desk job with a Defense contractor, but I feel this (in addition to mothering) is my calling and purpose in life.  Whether at the church piano or teaching jazz improv to a five-year-old, my mission has centered on blessing others with my musical gifts.  It has been my joy to give piano lessons to hundreds in my area over 15 years.  Some of my students have gone on to attain music degrees and launch successful music careers. Along with my husband's job, this small business plays a large role in providing the most basic needs for my family, but I have no maternity benefits or paid leave at all.  If I miss a lesson or take time off from gigs, I don't get paid (nor is it ethical to ask my clients to pay for services that I cancel).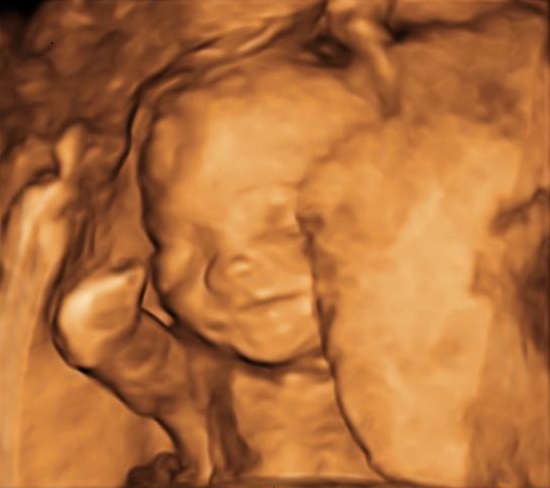 Baby Girl Baker - Sept. 14, 2015, 20-week ultrasound
Who is this fund for?
This is not so much for me, but for the unborn daughter who will join our family late January/ early February.  Her layette is complete.   Our friends and family have generously donated all the warm sleepers, diapers, and blankets that she will need.  Our medical insurance through my husband's company will pay for a large portion of the birth and medical bills. 
But our baby will not have time to bond with her mama (me!) before I am forced to prematurely re-open my business for economic reasons.  With baby's arrival just a couple months away, we need to fund my maternity leave so I can take a few weeks off with my baby.  So why does this fall entirely on our shoulders?  
The US lags behind other countries in maternity leave coverage, especially burdening self-employed moms.
Paid maternity leave for all hard-working moms should be a
HUMAN RIGHT
.  This not a feminist issue or a partisan cause of the Democratic party.  It is a human rights issue.  Government-sponsored maternity leave for hard-working contributors to our workforce is not welfare; it is a country's way of valuing hard-working families, mothers, and babies, babies who will positively contribute to our country's economy in future years.   It is no wonder that abortion rates are so high in the US; the economic burden of a having a baby here and taking time off to establish a healthy start for that baby is HUGE, if not impossible for the working and middle class. Women often feel like there is no choice but to abort.
This is heartbreaking.  As advanced as the US is economically and technologically, we fail miserably at giving our newest citizens the best start and a chance to thrive.  (
http://www.workingmother.com/best-companies/everyone-us-state-maternity-leave
)
If you think I'm making this stuff up, watch this factual video by PBS:  (
http://www.pbs.org/newshour/bb/u-s-support-paid-family-leave-one-pay/
)
Unlike the rest of the developed world, the US is the
ONLY
developed
country that does not offer PAID maternity leave (FMLA established by the Clinton adminstration only offers UNPAID leave).   Women business owners like me -- often major breadwinners for their family -- are especially penalized for taking a few weeks off with their newborn.  The income they would otherwise be making is simply lost, at the precise time that uncovered birth and maternity care expenses are coming due.  It is a double-whammy.
Not only do self-employed mothers lack paid maternity leave; these leaders in their community have no paid sick days, no paid vacation, disability coverage, or unemployment eligibility to allow for even a short hiatus; to take a few weeks off, heal from childbirth, and establish a critical bond with their helpless infants. Countries in western Europe offer an average of 16 weeks of paid maternity leave -- even for self-employed mothers (I've done the research).  Instead of a worry-free recovery from birth, female entrepreneurs and uncovered women workers in the US must endure emotional stress and financial pressure on top of  postpartum pain and physical exhaustion. 
But how did we fund maternity leave for our other three children?  
Simply put, we had to get creative.  For my first child in 2000, my husband had a thriving limousine business and it was the middle of prom and wedding season.  Baby Andrew arrived in mid-May.  We were in a good financial position and I was able to take most of the summer off.  After the 9/11 terrorist attacks, the travel industry grinded to a halt and our limousine business slowly disintegrated.  Bill was forced to take a lower paying position with a transportation company, while I built my business up to compensate.  For my second child, I was the main breadwinner and we relied on my income to survive. Reluctantly, I had to sell my grand piano, my most prized and loved possession.  It was a huge sacrifice, but it created a two-month maternity leave fund.
The third child...

With my third child,   I didn't have any valuables to sell and was still the main breadwinner.  I returned to work two weeks after he was born and my body was not fully healed.  As I handed my precious son over to a truly wonderful nanny, I suffered brain fog and exhaustion in those early weeks of working full-time.   It didn't seem fair to baby or me, but that is what I had to do.   I want this time to be different.  I want to give my daughter the best start possible.  This fund is for her benefit more than mine. 

But what about the child dependent tax credit?
Even the child tax credit will not help with our baby in early 2016.  We must wait until the beginning of 2017 to reap the benefits of that.
Please, no gifts for our baby!
I can't emphasize this enough.  We have everything she needs materially.  What our baby really needs is time to bond with her mother and establish breastfeeding.  She deserves the full attention of a stress-free mom who knows bills will still get paid while not working.  I also need the time to heal.  In lieu of gifts, we are asking that our friends and family (and community members that are so moved) -- make a small contribution to my maternity leave fund.   I have never asked for help like this before.  This is not my style.  I pride myself on my self-reliance and industry, values that this country was founded on, and qualities that have allowed me to double my piano-teaching and performance business while pregnant (yes, I did that).   But now my body is slowing down.   I have done all I can do for my little girl and my family.  I will work until my water breaks, but I need to leave the rest to God.  And I have faith that God will provide.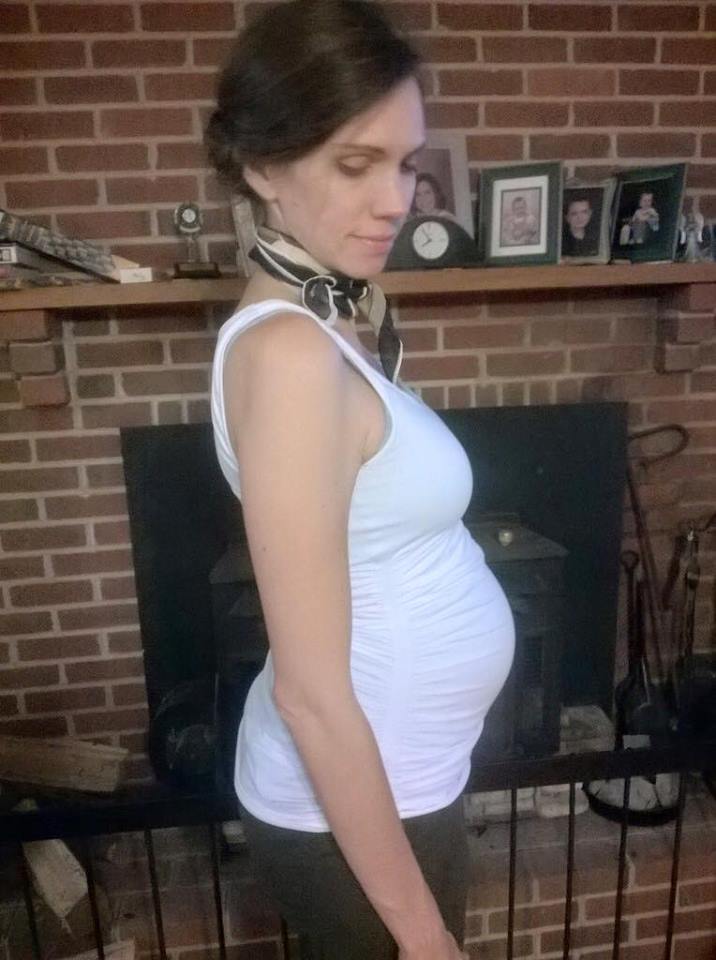 How will this fund be used?
All funds raised will ONLY be used for my maternity leave; to replace my lost income over 4 - 6 weeks.  This money will be used toward our family's basic living expenses (food, housing, utilities, fuel, and medical), so that I am
able
to stay home with our baby girl for an adequate amount of time.  We are humbly grateful for
even the smallest donation
you can give.   
When do we need these funds by?

Our baby is due February 5, 2016.  Since babies often arrive earlier than expected, we would like to have met our goal by January 5, 2016.
Thank you for taking the time to read this.  Your support means so much!
+ Read More