Travel to support Standing Rock
$1,445
of $2,000 goal
Raised by
25
people in 4 months
My name is Nicholet. I am Standing Rock Sioux and Navajo. My mother was born and raised in Cannonball on the Standing Rock Sioux Tribe reservation and I have many memories of visiting my late grandmother in Cannonball during the summers. My mother, brother, and maternal family still live in Cannonball district and are among those who would be directly impacted if the Dakota Access Pipeline were to spill oil and contaminate Lake Oahe. Lake Oahe is the sole source of drinking water for the Standing Rock Sioux and many other Tribal Nations downstream. Not only that but my relatives burial grounds, sacred places which were flooded in the creation of Lake Oahe, would be desecrated.
This is why it is imperative that the pipeline be stopped! I want to be at the Standing Rock Sioux reservation to support my mother, family, and community in their efforts to protect water and sacred sites. In addition, there is an increased need for Indigenous perspectives to document and share their experience of what is happening here at the Standing Rock Sioux Tribe. I want to contribute my voice to help protect our land, water, and sacred places.
I have been visiting the Standing Rock Sioux reservation since the beginning of October with a short break to visit my family in Arizona. I have personally funded these past two trips. Due to family responsibilities and prior commitments I need to return to my home in Arizona (plus it would be great to see my children), which is why I am requesting assistance to return to North Dakota on November 17. I would stay in North Dakota until December.
Your donation will assist in traveling expenses from Phoenix AZ to Oceti Sakowin ND. If additional funds are raised it will go towards food, winter camping gear and supplies, gas for local transportation, and supporting efforts to connect with and support the local community. Your support will help me to share this historic event from my perspective as a Standing Rock Sioux/Navajo woman. 
I hope you get the opportunity to come to the Standing Rock Sioux Tribe to stand in solidarity for water and Indigenous sacred sites. I appreciate your support. Thank you.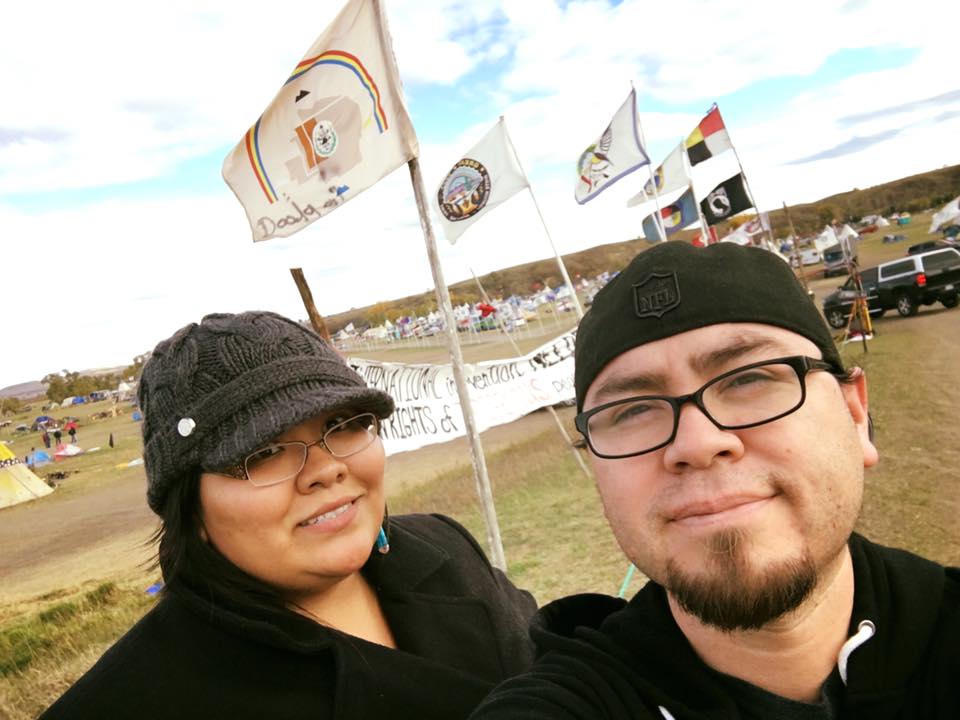 Visiting the Oceti Sakowin camp with my family in early October.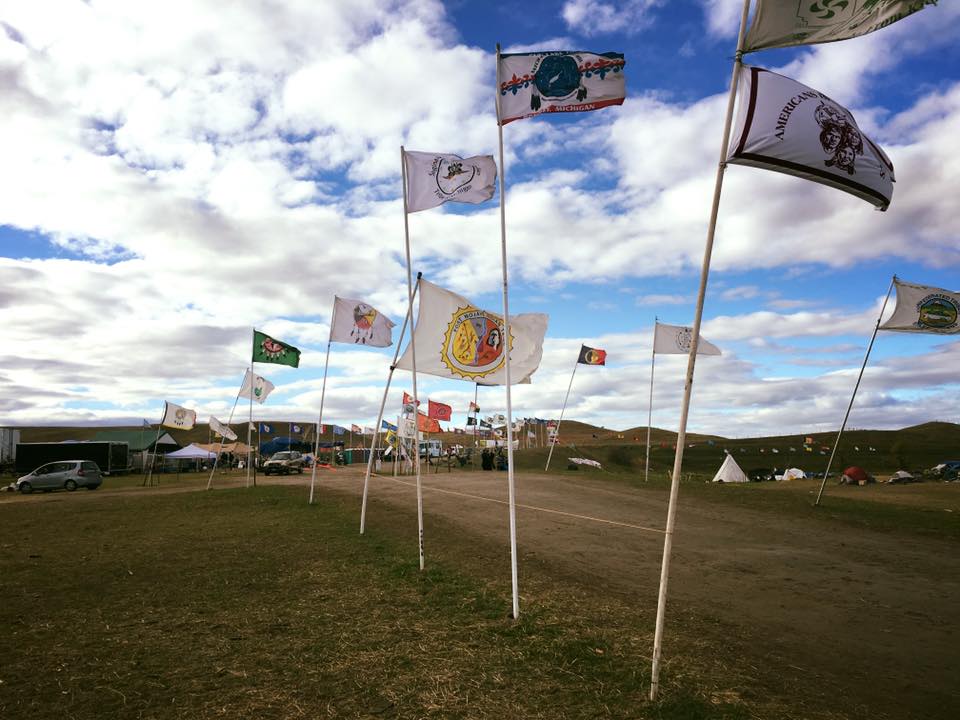 The support from many Native Nations is overwhelming!

'Not Afraid to Look' statue overlooking the confluence of the Cannonball River and Missouri River (Lake Oahe) where the Dakota Access Pipeline threatens clean water and sacred burial sites of the Standing Rock Sioux. Statue by Charles Rencountre.
+ Read More