Help Transport Nila the Sea Lion Pup
$1,760
of $7,000 goal
Raised by
39
people in 61 months

Nila was found malnourished, dehydrated and emaciated at the Naval Base Ventura County in Point Mugu, CA on March 17, 2014.  She was alone and frightened and weighed only 18 pounds (healthy pups at this age should weigh about 40-50 pounds).  Channel Islands Marine & Wildlife Institute (CIMWI) rescued her and have been caring for her ever since.  Although she has gained weight, CIMWI's veterinarian and the National Marine Fisheries Service have deemed her non-releasable. Her timid temperament and behavior indicate that she would not successfully forage for food, or survive in the wild.

 We at the Long Island Aquarium & Exhibition Center in Riverhead, NY, want to adopt Nila and raise her along with our other two California Sea Lions.  We will make sure Nila gets the best quality food, as well as all medical care she will need throughout her life.  Our devoted animal trainers will love her and make sure she has a happy, healthy life.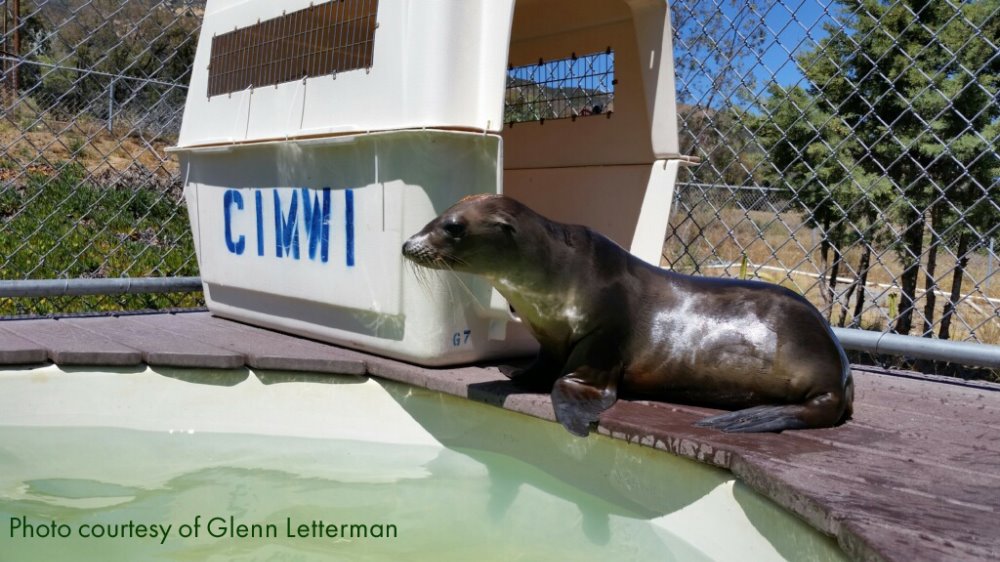 We're looking for help in transporting Nila and our two trainers who will accompany her.  Candy Paparo, our Assistant Director of Animal Training along with Nicole, one of our trainers will travel to California to meet with CIMWI to get a better understanding of Nila's condition and her course of treatment.  They will then travel together back to New York where Nila will begin her new life as one of our own.  After spending some time quarantined in our Behind-the-Scenes holding area, she will be introduced to our adult Sea Lions and to the public in our Sea Lion Exhibit.

About Long Island Aquarium & Exhibition Center
Long Island Aquarium & Exhibition Center was built in 1999 as one of only three privately-owned Aquariums in the nation.  Located on the east end of Long Island, we encourage our guests to learn about what lives within the waters that surround us. Many of our exhibits showcase the local flora and fauna.  We also feature beautiful tanks and exhibits encompassing fish and animals from all over the world. The goal of our Aquarium is to create a place where people could learn about the wonders of the water while enjoying quality time with family and friends.  In 2011, we added an Exhibition Center to the Aquarium, which showcases Butterflies and Birds in a story-book themed garden setting.
+ Read More
Update 1
57 months ago
Share
Thank you so much to everyone who donated or shared our information. Nila has been transported to us at Long Island Aquarium & Exhibition Center where our wonderful trainers are taking excellent care of her. She has gained weight and is becoming more comfortable with her caregivers. We hope to have her join our two adult sea lions in our Sea Lion Coliseum within the next several months. Your support of this campaign was greatly appreciated! We hope you can come visit Nila and see what a delightful addition she will make to our Aquarium.
+ Read More