The Avanti Project
$3,650
of $20,000 goal
Raised by
17
people in 62 months
THE AVANTI PROJECT
For those who aren't familiar with the story, Avanti was Rachel King's foundation stallion at Deer Haven Farm, and she worked hard to build his resume as a show horse so he could promote her farm and in turn, raise awareness about the Haflinger breed. From June 2009 until the sale of the farm in December 2012, I was employed as head trainer, and was privileged to ride and show Avanti, who quickly became my best equine friend. In July 2012, Rachel was diagnosed with a rare and aggressive form of cancer, and after a tough battle, she passed away peacefully on April 11th, 2013. As the farm and herd dispersed, Avanti was also sold in June of that year.
With the encouragement of a few clients and friends, I've been given the once in a lifetime chance to buy Avanti back - if I can raise the funds to purchase and care for him. After spending some time planning, sorting details, and gathering feedback, I've put together a sponsorship proposal to share with those who may be interested.
In my proposal, I've explained my plan for making this dream a reality. Please take a look at the PDF for the complete story of Rachel, Avanti, and me, and a list of our goals. If you have any questions or would like more information, contact me via cell, email, or Facebook. I'd love to talk with you and share my excitement and passion for this project!
You can download the PDF proposal on my sponsorship page:
Avanti - Sponsorship Proposal
(For those new to the horse world, my proposal will explain many of the terms and goals mentioned below)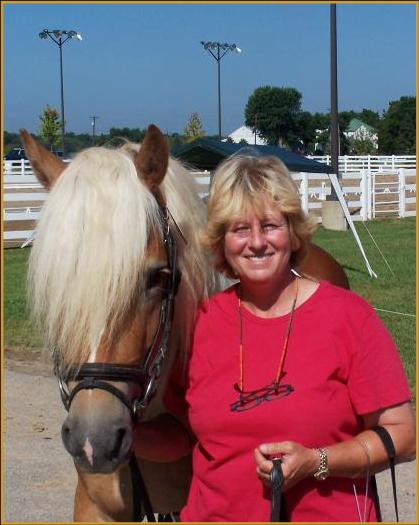 By helping to fund this project, you'll be a part of our upcoming adventures as we represent the Haflinger breed and carry on the legacy that Rachel left behind. She did her best to show the world that Haflingers can hold their own against their taller counterparts, and that's exactly what we intend to do as well. I have big plans for Avanti - including training, showing, breeding - and in a few years I hope we'll be working hard at my biggest goal: organizing events and making appearances to
raise funds for cancer research
.
In years previous, Avanti and I have had success at Second Level, so it's time to get him back in shape and get back to our journey up the levels. Aiming for Third Level in 2015, our pre-season prep will be in Wellington, Florida during the winter of this year to further our education with
Ruth Hogan-Poulsen
(
http://www.ruthhoganpoulsen.com/
). For me as a rider, this job as a working student is the equivalent of graduate school - I'll get focused, intensive, high-quality instruction in dressage, as well as hands-on experience in the daily life of an equestrian professional at the top of the sport. This is an opportunity not to be missed - something impressive to add to my resume and make me more marketable in my career.
My fundraising goal encompasses all of the following:
- Purchasing Avanti
- Transporting him to Wisconsin
- Constructing a stallion paddock for him
- Feed, hoof, and health care
- Board, including stall and bedding
- Chiropractor/Massage every 1-3 months as needed
- USEF/USDF ownership transfer
As well as the following for our stay in Wellington, Florida:
- Transportation (human and horse) to and from Florida
- Avanti's board for 6 months, including stall, care, and bedding
- My room and board
- 4-5 riding lessons per week
- Hay, feed, hoof care
If I exceed my fundraising goal, I'll set up an emergency health care fund for Avanti, in case of any unforeseen veterinary expenses.
JOIN US ON OUR JOURNEY
Sure, raising $20,000 is a huge undertaking. But with everyone's help, combined with a healthy dose of good, old-fashioned, hard work, I know we can make it happen. I hope you'll get to see us performing a Grand Prix test together someday - if we did, Avanti would be one of only a couple of Haflingers ever to accomplish this.
Want to donate an amount not listed in my reward levels? That's okay! There's still an option to donate any amount - no matter how large or small. Please remember: every little bit helps!
Don't feel comfortable donating online? Any checks received via mail can still be added to my total funds raised (as shown at the top of this page).
+ Read More
Be the first to leave a comment on this campaign.