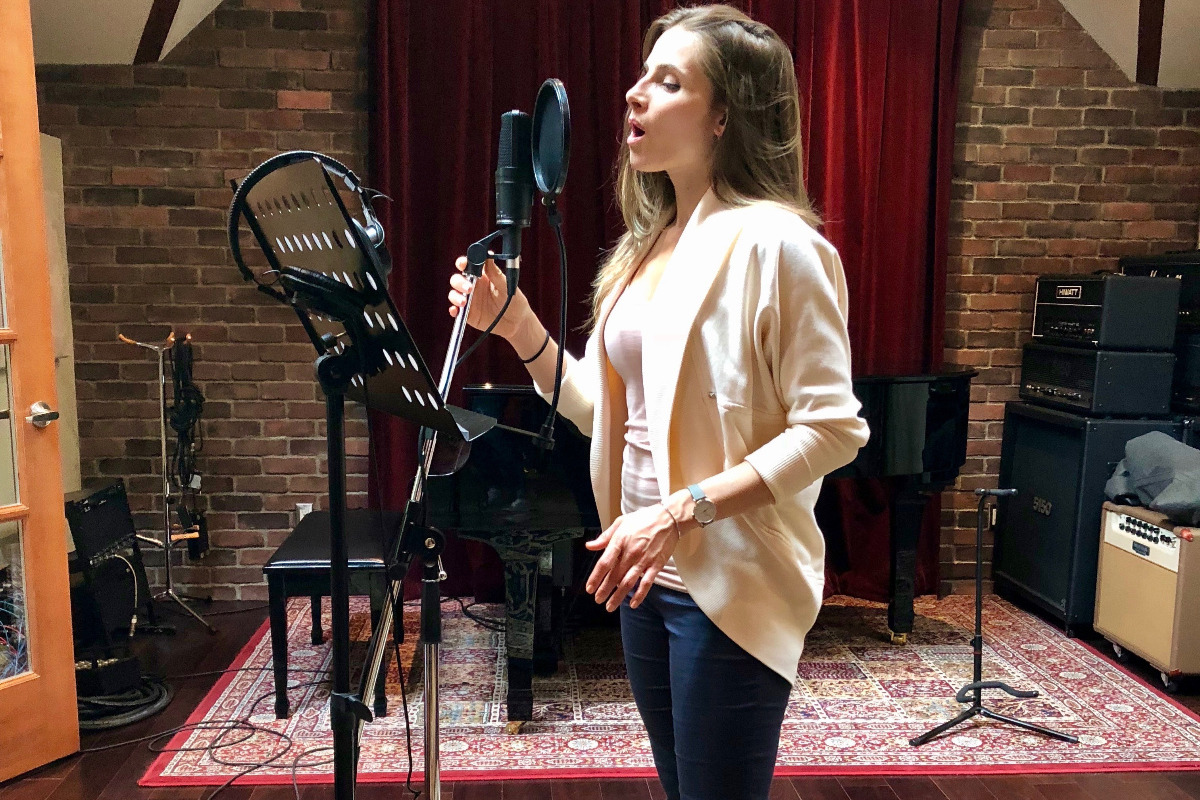 5
27
Album Journey with Asheida
$630
of $3,000 goal
Raised by
15
people in 6 months
Welcome!
My crowdfunding with Youcaring got acquired by GoFundMe so here I am! I acknowledge/give thanks to my previous supporters/donors to the right:)
You've found yourself here and hope you'll join me on the journey.  I'm so excited to launch my first full album 2019! My hope is that this album inspires you. 
This album is a refined work of past and recent songs all enveloped with topics ranging from love, relationships, social and economical change. 
Late 2016 I applied to the Sound Recording Program through BC Creative. I was so happy to hear I was awarded with a grant of up to $8550.10 to go towards my album...
HOWEVER I had to complete my project AND personally invest 50% of it in order to 50% back. Perhaps this is where you or some lovely investors you know come in;)

It's been an intense rollercoaster at times, as I've had delays over half the year due to health.
I'm getting back on track but I do need your help. 
I've been moving forward with the album and with your support, I can finish and launch it.
I've personally invested $10, 910 and hope to receive that 50% from the grant by the end of this year.
It will help greatly to retain the other half to help with the next stage of the album release and campaign!
I've been recording at internationally known, Turtle Recording out in South Surrey. Known for recording many top artists all the way from Hans Zimmer, Pearl Jam to Sarah McLachlan.
Ways you can help seal the deal and get this album ready for take off! (launching 2019)
* Share this campaign with anyone/everyone you know
* Donate any amount you can, even $5 is mucho appreciated! 
* Contact me if you are interested in donating your product or service you have at our
   Artist's Showcase and/or CD release party in 2019 TBA.
   If its a fit, we'll promote you and your business at it!
What I have personally invested so far
: (Jan 2017 to Sept 2018 so far)
* Studio/Producing/Recording expenses    $7357
* Album Cover Design                                            $330
* Album Cover Photography                              $450
* Musician fees                                                           $2770
$5455  is 50% of my total expenditure which I am hoping to retain so I can do the following:
 * finish mixing
 * mastering
 * marketing campaign
Reward Levels: (PLEASE LEAVE YOUR EMAIL SO I CAN SEND YOU GIFTS!)

$10 receive finished album (downloadable version)
$25 receive physical album, signed by me
$50 receive both downloadable, 2 physical album signed  
$75 receive all the above plus an 3rd physical album signed AND
early released single from the album 
$100 all of the above plus free entry/special treatment at my upcoming
Artist's Showcase and CD release party in Vancouver
$200 all of the above plus VIP/acknowledgment to Artist's Showcase and CD release party
in Vancouver
$ more?! Wow, thank you so much and you shall receive my thanks tenfold, song dedication and raffle/prize entries! I will be happy to amp the raffles/prizes as such. 
I am so grateful to my previous listed donors from Youcaring.com
You helped me complete the piano tracks for all 10 songs! Many thanks to those of you who donated off the platforms. You are appreciated and will receive your above reward level as well. Online donors from Youcaring are acknowledged under Donations:)
I am grateful to you, as many have made an impact on me and that gets translated into songs!
Thank you to youcaring.com and now gofundme for the platform and opportunity to make this album easier. 
You're financial contribution is very appreciated in helping me complete and launch this album!
Here's to letting love lead.
Asheida 
+ Read More