Brad's Funeral & Supporting Eneida
$6,670
of $50,000 goal
Raised by
62
people in 48 months
On Tuesday, August 25, Brad Orchard seemed fine, healthy, and as on fire for Jesus as ever. However, after going to a meeting his wife Eneida returned home to find him unconscious on the floor. Hospital tests confirmed that Brad had a massive stroke. With the aid of a ventilator, meds and the grace of God, his heart kept beating for about 36 hours. This allowed his and Eneida's family to fly in from all over the country. They said heartbreaking good-byes, disconnected the machines and let his body go.
His death was completely unexpected and has been devastating to everyone who knows him. 
Brad lived his life in such a way that is incomparable. He not only believed wholeheartedly that Jesus was His Savior and the Bible to be the Word of God, but he walked it out every single day. Brad loved talking about Jesus, his first mission trip to Russia almost 20 years ago with High Desert Church and how that trip eventually led him to be a full time missionary. Between working for a missions organization and starting his own non-profit to spread the gospel around the world, Brad spent almost 10 years in full-time ministry, went to more than 70 countries, and helped bring innumerable people to salvation through belief in Jesus as Messiah and Lord.
His wife Eneida supported his ministry wholeheartedly while running businesses, which he also helped with when home, and sacrificed much for the cause of the gospel and Brad's faithfulness and obedience in spreading it around the world.
They didn't focus on material things, money, or gaining worldly possessions, but lived in such a way to glorify the Lord. They didn't prepare for death or devastation, because they fully trusted the Lord to meet their needs every day.
Now is a time we can come alongside Eneida in this unimaginable time and show love and support and be a part of what God's doing by helping her pay for funeral expenses both in Virginia, where they've lived for years, and California, where they are from.
She will also need help while trying to maintain her business, figure life out without Brad, and create a new normal.
Any and all donations and love gifts will be greatly appreciated.
Also, we ask for prayers. For the family, but also for each one of us - that we will all seek the Lord in how He desires us to follow His command and the example Brad lived out. In what ways and where is the Lord callign you to go and share the saving message of the gospel?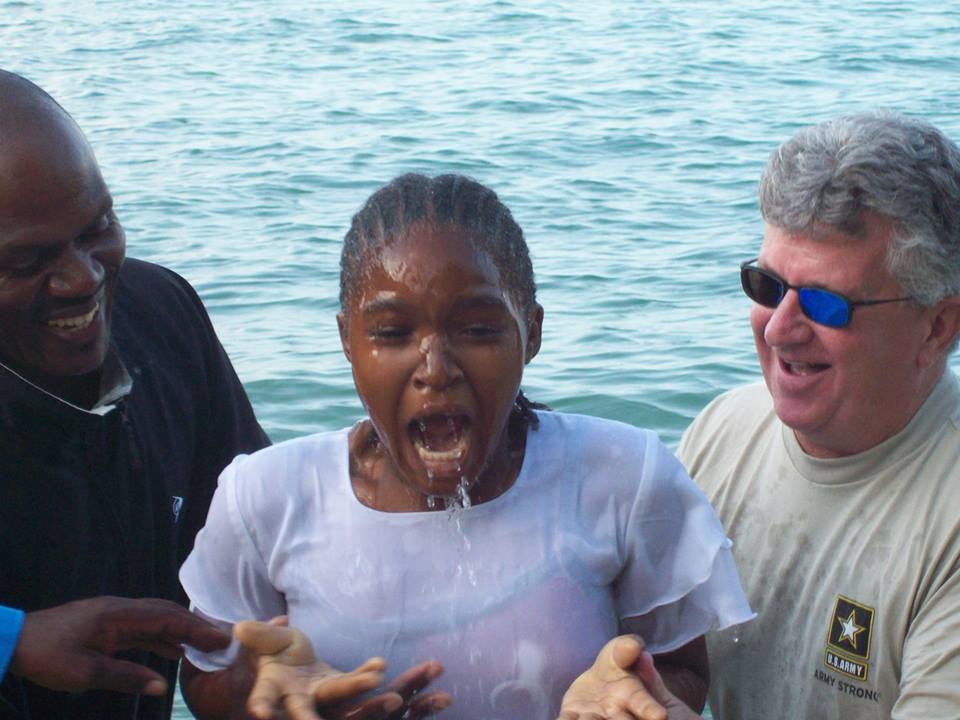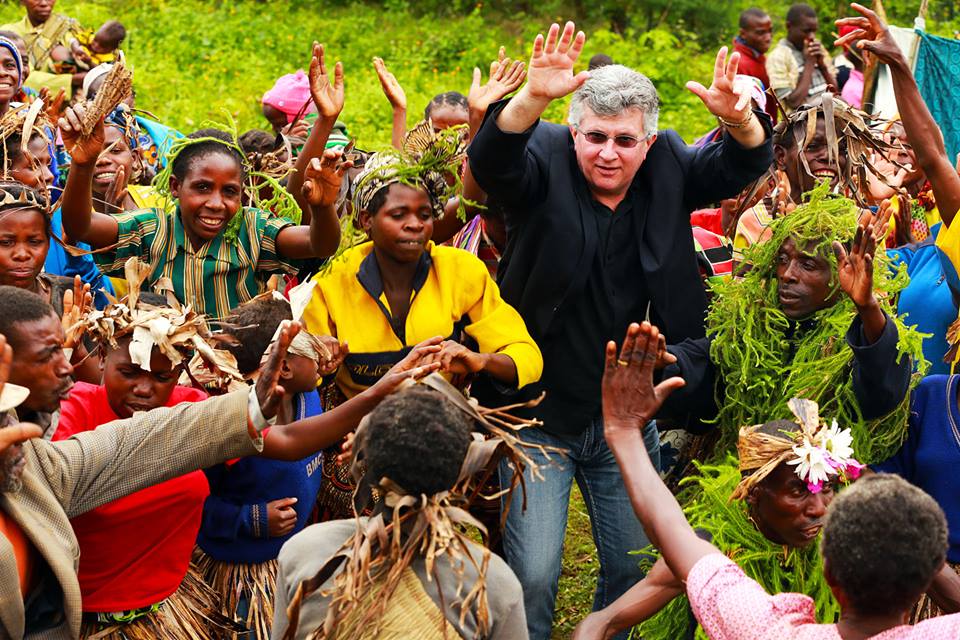 Brad's Nonprofit Missions Organization
+ Read More
Update 2
47 months ago
Share
It's been exactly 5 weeks since Brad had a massive stroke and went home unexpectedly (to us). Since then, Eneida, his children, grandchildren, parents, and siblings said good-bye, held a funeral service for him on each coast, and have begun to heal and face life without Brad.

Eneida has been drowning herself in the love of her family, but will soon return home to continue her life without her life mate. Most of all, please keep her in your prayers!

Second of all, she still has bills from his funeral. If you're able to help at all, it would be a huge blessing. She will also be living without the aid of the income Brad bought in. Any support you can offer - financially, or emotionally will be greatly appreciated.

We know that Brad's life on this earth is done, He is being rewarded for his faithful service, but that His work here is not done! Please continue also to pray for his and Eneida's ministry - Day Worker Missions - and the impact it will continue to have on the world for the gospel of Jesus!
+ Read More
Update 1
48 months ago
Share
On Saturday, August 29, there was a memorial/life celebration service held for Brad. Once again we learned more about this amazing man, his faithful service, and seemingly endless talents. What an example and role model for truly living for the eternal Kingdom of God instead of for selfish gain. His impact will most likely never be fully known on this earth and his work will not stop, as those around him pick up the baton he's dropped and continue to carry the saving message of the gospel around the world.

I'm reminded of the verse that starts off 1 Corinthians 11: "And you should imitate me, just as I imitate Christ."

We don't desire to be on mission just because Brad was, we don't strive to be like him because of his greatness, but we strive for these things because he was all about Jesus and Kingdom work. Because he lived out the great commission in amazing ways.

So too is our call.

On Saturday, September 5 there will be a second memorial/life celebration service in Brad's home state at High Desert Church on Hook Blvd. in Victorville, California. Eneida and several of the family are flying out for this service with people who've loved them for decades, and from afar for the last 10 years.

Please continue to pray for this family as they figure out their new normal without their loving head of the family.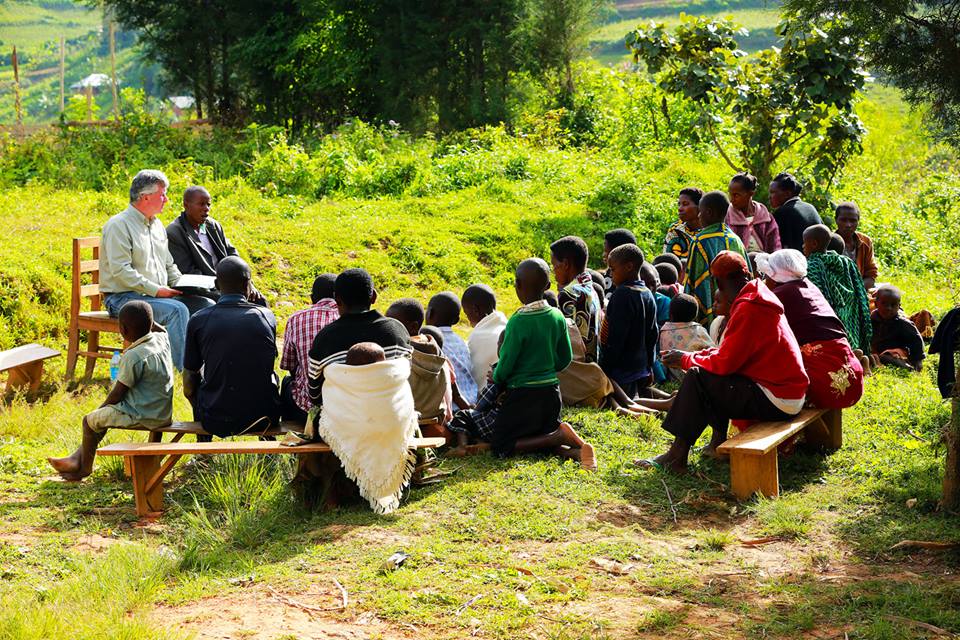 + Read More
Read a Previous Update
Be the first to leave a comment on this campaign.