Artisadough is expanding! Be a Part
$1,362
of $50,000 goal
Raised by
1
person in 1 month
Overview: As a small business and small family we are raising money to open our first store location. Artisadough was created from zero point at a crucial time for us as a new family and continues to be life-changing for us. We would love for you to continue to read more about our story and business. 
Artisadough is a Chef-Made, Handcrafted, Artisanal Plant-Based Doughnut and Pastry company. Our mission is planetary balance: to harmonize the planet for its collective inhabitants, this mission has been built into our plant-based doughnuts.
Over 10 billion doughnuts a year are consumed in the U.S alone. In total, 500,000 chickens and 20,000 cows are affected by this consumption. Through our plant-based approach, th
is massive imbalance is addre
ssed one doughnut at a time. Because each doughnut is delicious, plant-based and pure, we create viable learning opportunities towards a sustainable way of living, for all. People consider us not only a great doughnut but also a potent choice considering the alternative.
Artisadough is a family founded and funded company. For Chef Shalom, Victoria and baby Jacob, The Meditating Baby, the company represent a wholesome process of trust, faith and inner discovery. Chef Shalom created the template for artisanal doughnuts from zero point — using no one else's recipe when they were homeless living on friends' living room floors in New Jersey after being forced out of NYC due to rent inflation. Shalom and Victoria diligently scaled the company from that zero point of using their friend's kitchen as a test kitchen, to getting a commercial kitchen space to now bring stores in NYC and NJ with additional requests to be carried by more stores. As authors, they both invested money made from their co-authored book, "Learning to Love" into Artisadough to grow the company. Our partner chef, Diana, has since come on board and has helped us grow the company by adding to the production side. 
Since opening for Operation in July 2017 we've tried and proved our product on the market through a combination of wholesale, retail (through shared spaces) and festivals. As the owners, we are currently doing all within our capability to scale the company, we now have the ability to scale into retail and open an Artisadough location. We need your help! We invite you to be a part of our family and help us with the expansion. In this now moment you are a donor; and as a vegan or plant-based patron your contribution matters. You have the ability the contribute to creating a world with friendly food options readily available. Now is your time. 
Everything you donate will go towards the stores opening cost, paying staff a sustainable living wage and inventory for the first month while we continue to build our customer base and let everyone know about our new location.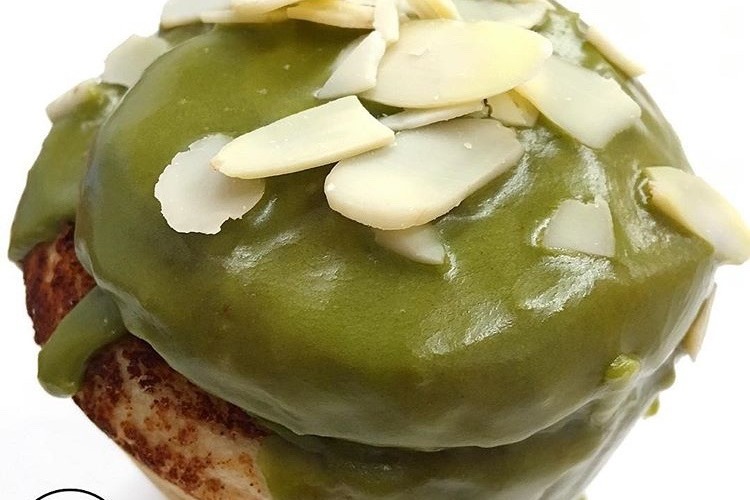 Artisadough is the people's company, we love what we do and we do it for you. We also have some cool gifts in exchange for your support! All funding and donations help us offer an alternative option for sustainable friendly food. 
1. Under $100 free doughnut at our grand opening. 
2. $100 or more Branded T-shirt with custom design created by Artisadough 
3. $500 or more 1 Doughnut a week for a month 
4. $1000 or more 1 Dozen doughnuts a week for a month
5.  $2,000 a free donut a month for life 
6. $5,000 a dozen a month for life 
7. $10,000 a donut a day for life
8. $10,000 2.5% Equity stake in Artisadough for yourself or gift it to someone of your choice 
In appreciation,
Chef Shalom, Victoria, Jacob The Meditating Baby and Chef Diana
Owners, Artisadough
+ Read More