Foster Child Legal Fight
$12,615
of $20k goal
Raised by
140
people in 33 months
Dear friends, family members, and friends we have yet to make:
We are just over halfway to our goal.  We appreciate every penny that has been contributed, and we still have a ways to go.  While we still are in need of more funds, we have also been roadblocked by the department, who is refusing to provide the documentation our lawyer has requested, and which the judge ordered them to provide.  This is going to cost us additional funds.
My name is Stephen Foster.  I am pictured on the left with my husband, Jeremy Werderman.  We are a married couple in Los Lunas, NM, who are also foster parents for the Children, Youth, and Families Department (CYFD).  I am an air traffic controller and NATCA member of 25 years, and my husband is a jack-of-many-trades with a small company in Albuquerque. 
If you are familiar with "CYFD", it may be because they have made national headlines due to the deaths of, and other serious injury of, children who they were aware were in danger.  While the department has had a knee-jerk response of pulling children from homes more quickly, they also have cases in process that are winding down the path in directions that many consider unsafe.  Such is the case with one of our children.
The law forbids the sharing of confidential information on these cases.  What we do feel comfortable telling you, is that one of our children is on a reunification path, and we are in strong disagreement with the department on the viability of that plan.
We are not alone.
The child has had two guardian ad litems who also disagree with that plan.  Every therapist that has encountered this case, save for the most recently added, also disagrees with it.  The stay in the system has exceeded both state and federal guidelines for reunification.
While the guardian ad litem is opposed to reunification, she is also heavily burdened by caseload.  If you are familiar with social work in poor states, this probably does not surprise you.  We have the legal right to intervene, and chose to do so as the best chance this child has to be protected.  Our first hearing was on June 9th.  The judge in the case ordered an evidentiary hearing, which will involve witnesses, reports from therapists, and a lot of time. Such representation is not inexpensive.
Our initial retainer fee was $10k, which was paid by borrowing against Jeremy's retirement.  Because Jeremy was out of work for two years (2010-2012), we had already borrowed from mine, and cannot borrow again for another 18 months.  Because we live in a home that lost equity in the recession, we qualified for a HARP refinance, which we are doing, but the mortgage is in underwriting, making it impossible to borrow against any equity we might have.  We do not have sufficient credit card space to charge these fees to, but we are persuing additional financing options.
We are selling two vehicles to help.  We anticipate that this should bring in 50% to 75% of the amount of money that we need, however time is a critical component.
We need $10k to add to the retainer account by July 1st, and $10k more by the 15th.  Our evidentiary hearing is scheduled for July 29th.  More expenses lie beyond that date, but as of right now, our immediate need is this.
I wish I could put a picture of her up and tell you more of her story.  It would make this a lot easier.  To believe this need is real, you need to believe that CYFD has serious problems protecting children, and we have identified a specific case.  To that end, here is a picture of Omaree Varela: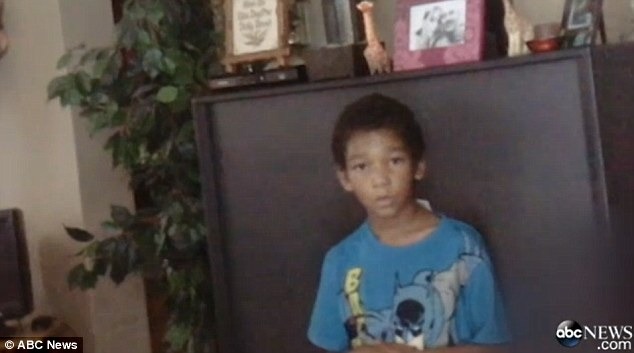 He was nine years old.  He was kicked to death by his mother well after both the Albuquerque Police Department and CYFD were notified and aware of abuse in the home.  The picture is, in fact, a still image from APD lapel cam, after the child had called 911 for help.
Foster parents should not have to go to the lengths that we have to protect a child.  The system is severely broken.  Please help us protect her.
Thank-you from the bottom of our hearts,
Stephen Foster and Jeremy Werderman
+ Read More