Wolf lost everything in Valley Fire
$11,277
of $25.7k goal
Raised by
126
people in 19 months
We barely escaped the Valley Fire.


Video taken on 9/12 @ 8:30pm. The fire spread too quickly, we received no evacuation notice.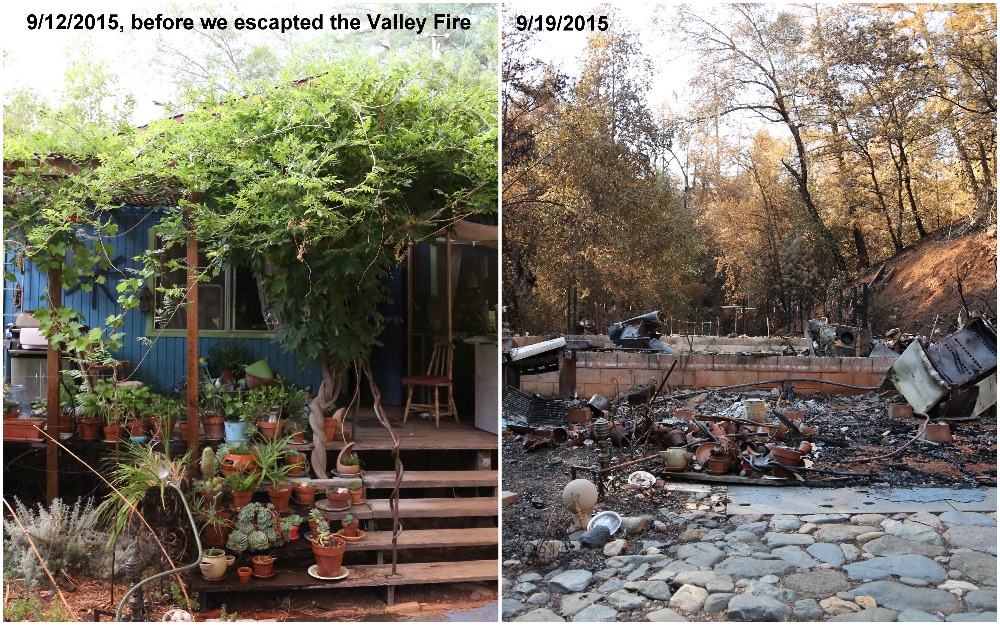 Before and after of the Wolf residence.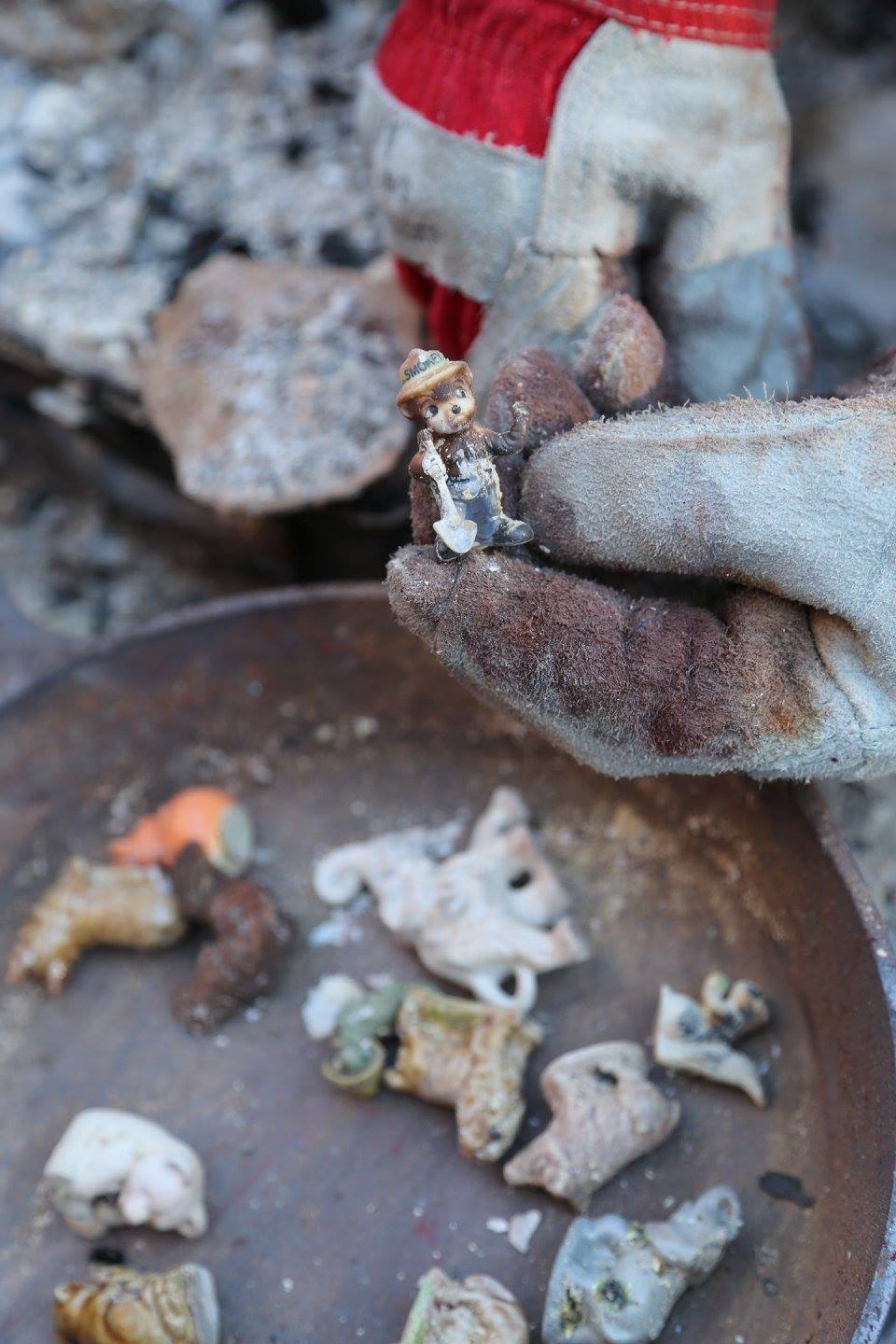 The irony of what survived - Smokey the Bear
My mother-in-law, Julie Wolf's, full-time residence is located in Anderson Springs, outside of Middletown, CA. The house was built by her grandfather from a JCPenney catalog kit house, my husband grew up there, and we were married by the creek. The family pets are buried on the property. She recently completed remodeling the kitchen with small tiles her mother saved over the years. She created a tile mosaic of the four seasons. My husband learned how to drive in the driveway (if you know him, cars are an important piece of his life).
We barely escaped, but we are happy to be alive. She does not have insurance. Because her job involved working on the homes in the community, she no longer has work.
Julie is an artist who specializes in murals, faux finishes, and commissioned art pieces. Please pass along the word, any work would be appreciated. Check out her business page,
https://www.facebook.com/WolfDesignMurals
We are setting up this campaign to gather funds to support the loss of income, including purchasing tools and art supplies lost in the fire, so Julie can go back to work. In addition, cleaning the property, start rebuilding the house, restocking essentials like food, supplies, clothes, and furniture.
It's amazing how quickly you lose everything considering how long it will take to rebuild the house and community.
Timeline of events:
- My in-laws were in the house going about their day.
- Fire broke out on Cobb Mountain around 1:30pm, but they had no idea.
- She lost power around 3pm, but that's not unusual out there.
- We happened to be visiting and saw the smoke from a distance. We arrived to her house around 4pm and notified her about the fire on the other mountain.
- We started packing the essentials preparing to evacuate. We did not receive an evacuation notice or phone call (the landline worked until about 7pm). Not even the deer in the orchard were worried.
- We continued to pack and finally made the decision to leave the house around 8:30pm. We left too late, but there was no sign the fire was so close. No ash was falling, we did not smell smoke, could not see flames, did not feel any heat, no sirens, no planes, nothing.
- Once we pulled out of the driveway and got to the top of the hill, we saw the fire about a half-mile from the house. There is only one road out of Anderson Springs towards Middletown, so we had to escape through the inferno. We drove about 8-9 miles through this before we made it to safety.
We have really appreciated our friends' and family's offers for support during this difficult time.  We set this up to give our greater community somewhere they could make a difference for someone they know and care about.  Everyone's contributions mean so very much.  
Thank you, the Wolf family.
P.S. Julie's favorite numbers are 7 and 12. Even if you can only donate $7, it will help rebuild the house, one nail at a time.
- The family created this on behalf of Julie
#Valley Fire #Middletown #Lake County
+ Read More