Urgent Treatment for Triplets Mom
$28,006
of $40,000 goal
Raised by
600
people in 40 months
Urgent treatment for triplets mom
Dear Friends,
Our cause is urgent and we are taking every opportunity to raise money to save our friend, 32 old mother of triplets in  Georgia (the country). 
https://en.wikipedia.org/wiki/Georgia_
(country) 
Mari and her husband Vasiko work in one of the biggest universities of Georgia. After 8 years of happy marriage their triplet boys Nika, Gegi and Sandro were born in October 2012. Two years after Mari was diagnosed with malignant melanoma. She have already went through two surgeries and one therapy course. Everything seemed ok, but last month checkup showed metastasis.
We are doing whatever it is possible in Georgia (the country) – University Theater will hold charity performance next week, we applied for help to all state agencies available, colleagues are gathering donations too. But the sum is so huge that there is no hope to make it locally. The whole treatment may reach up to 100 000 USD. 
Boys are just three years olds and we do not have much time, the process looks to be very aggressive.
Here are medical documents from the Achibadem clinic. 
We will be very thankful to everybody who could contribute, share or otherwise participate in our cause. 
This Fundraising campeign is Organized under Patronage of Liberty International Organization, Inc.  An Non Profit US Based Organization in cooperation with ordinary citizens like you and me, Gizo Ujarmeli.
I have heard about Mari and her beautiful family from our Georgia Executive Director, Lana Gvinjilia and we decided immidiately to ask you for help. Every helps, every amount little or large matters. Please keep sharing this post.
All funds will be immiduately sent to special account orgnized by support group in Georgia for the family of Vasiko and Mari. Liberty International Organization, Inc will be transereing funds directly to this account.
All funds will be used for treatment of Mari.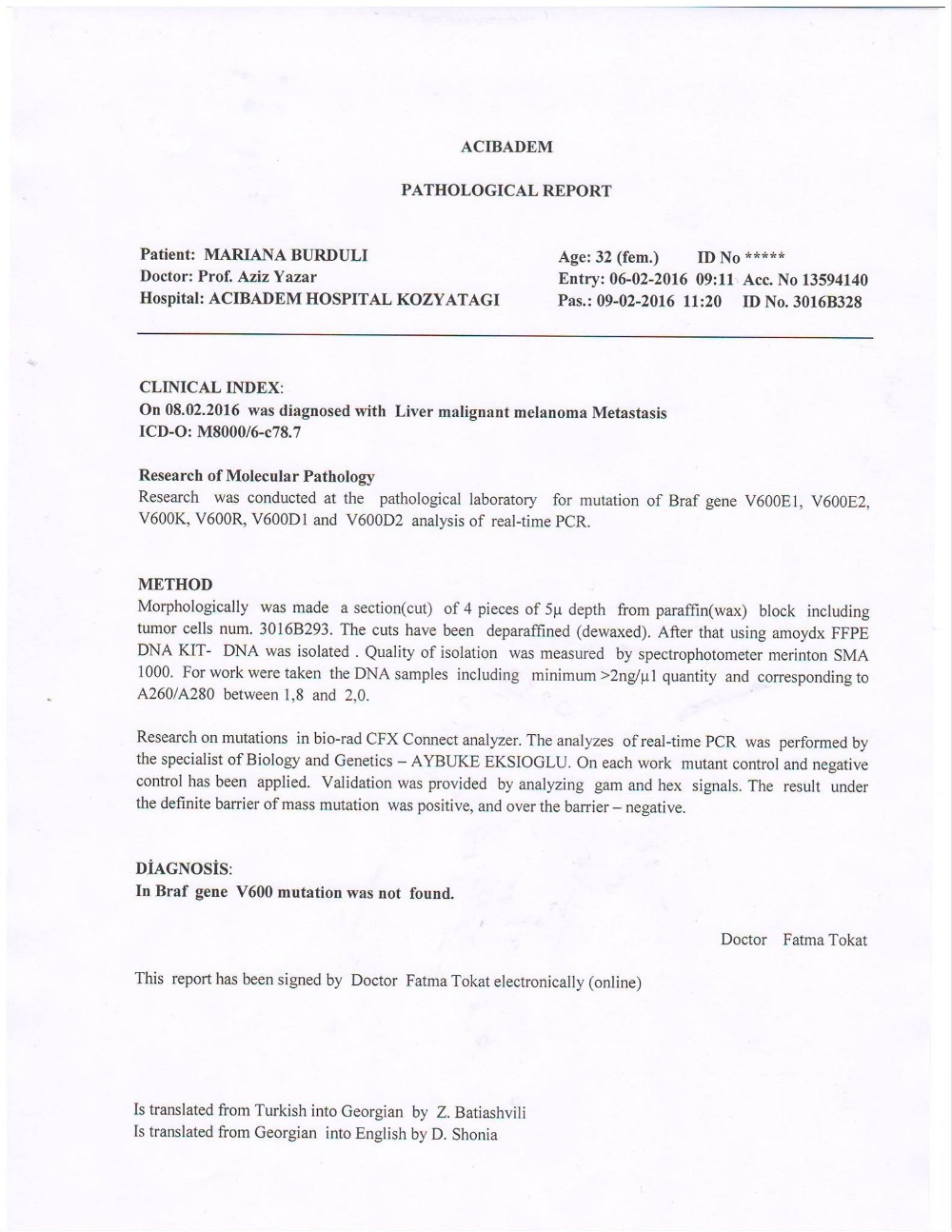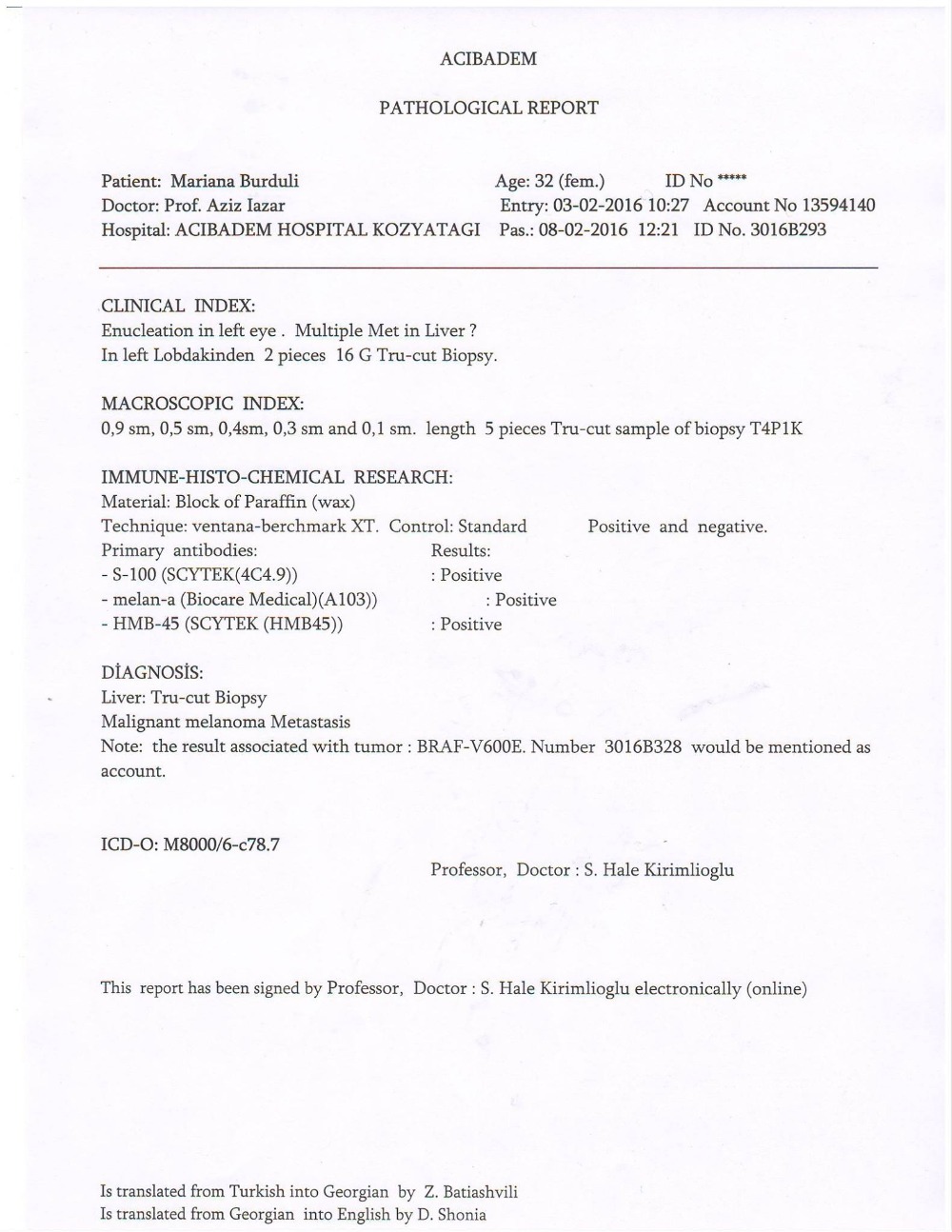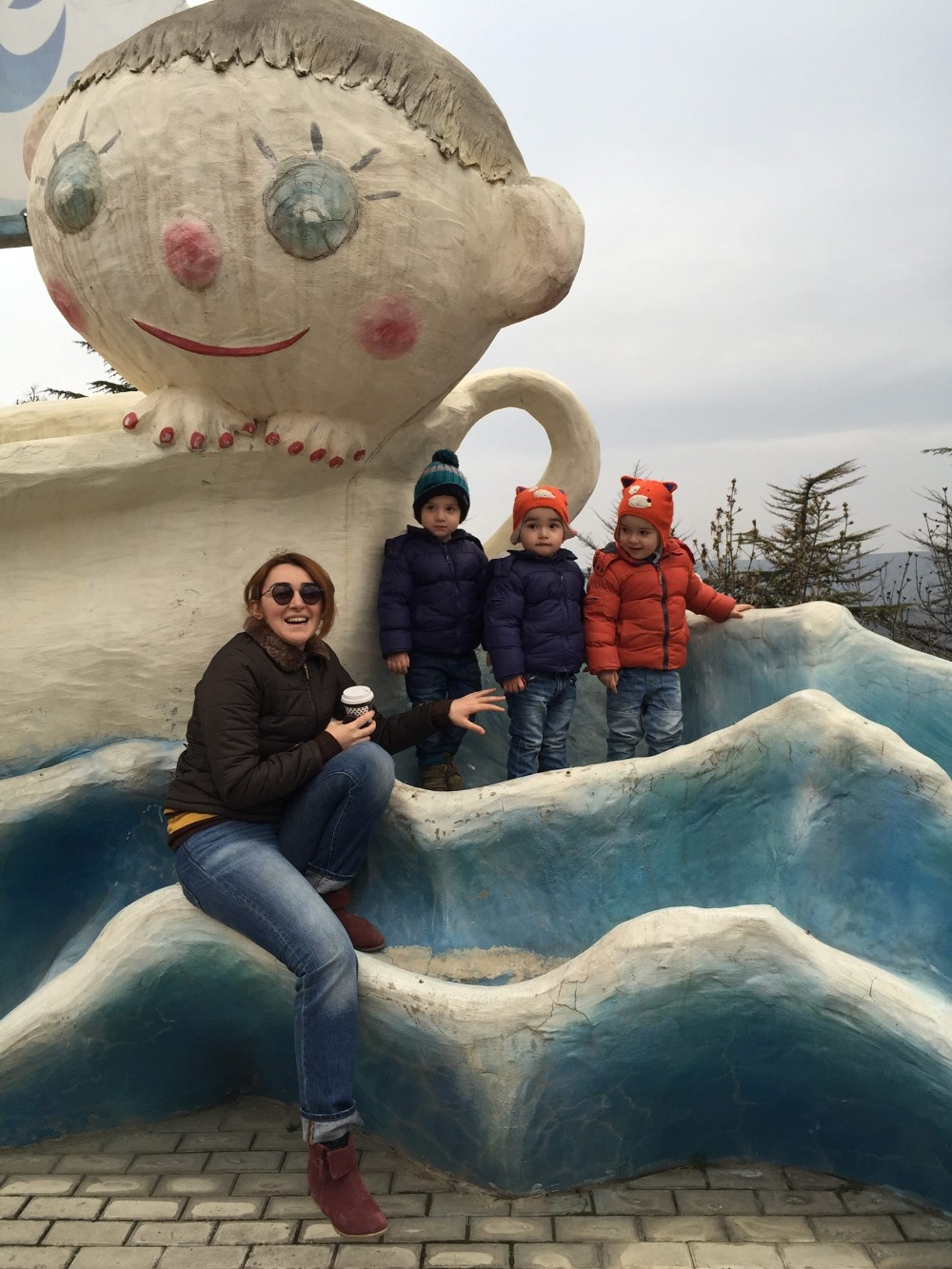 + Read More