Alcohol Free Youth Music &Art Space
$1,739
of $100k goal
Raised by
38
people in 5 months
"I saw many bands play at the Warehouse in the late 1990s, and it inspired me to join a band that went on to play regularly there. There's something magical about experiencing music that way at a specific, impressionable age that lasts forever and is a part of who you are. I went on to become a software engineer, a husband, and a father. And I STILL play in a band. I may have moved to the Twin Cities, but the Warehouse is always with me." Courtney Klos, Minneapolis MN

The Warehouse Alliance is a 501(c)(3) non-profit organization established in 2013 to oversee operations of The Warehouse, one of America's longest running all ages no alcohol concert venues.
For 25 years, Warehouse has provided a safe haven for kids to see national bands, for young local musicians to perform, for young musicians to learn about the music business, and even more importantly, for kids from our city and the many surrounding towns to come together and create a community that they can call their own.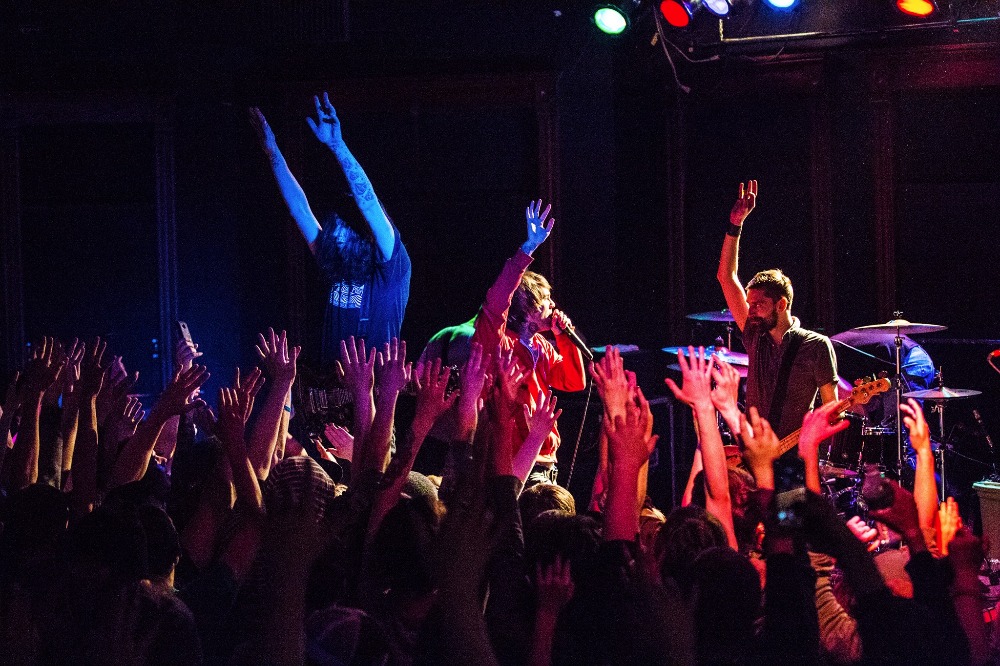 In a city with a 150 year tradition of brewing beer, it is essential to have a place that young adults can go where they are not bombarded with alcohol company advertising, where they can see live music and not have to deal with people spilling beer on them, where there are no people trying to sell them alcohol and there is no pressure whatsoever to drink.  That kind of environment can be life-changing, and can be a life-saving turning point for young adults.
The Warehouse survived for 23 years on a shoestring-budget as an all-ages venue with a single dedicated owner. But a music venue that does not sell alcohol has a limited ability to finance itself.  Giving kids a safe place to gather, perform, and grow, cost that owner everything, and a group of dedicated Warehouse followers banded together to transition into The Warehouse Alliance as a non-profit, to continue operations and stabilize the venue.  "The Alliance" also saw opportunities to expand the education programs and ongoing impact of the venue space. 


Over the past two+ years, The Warehouse Alliance has been challenged by financial constraints.  Good things have happened from local and out of state foundations, from corporate donors and many individual donors who have contributed to the operating expenses.  These supporters included people who had "grown up" at the Warehouse during their volatile years, and who credit its unique youth-created community with who they are today.
Although fantastic, those efforts have not been adequate.
Therefore, Warehouse Alliance is now engaging an online fundraising campaign to catch up with current debt, as well as to fund or partially fund several new programs and projects that the Alliance has created.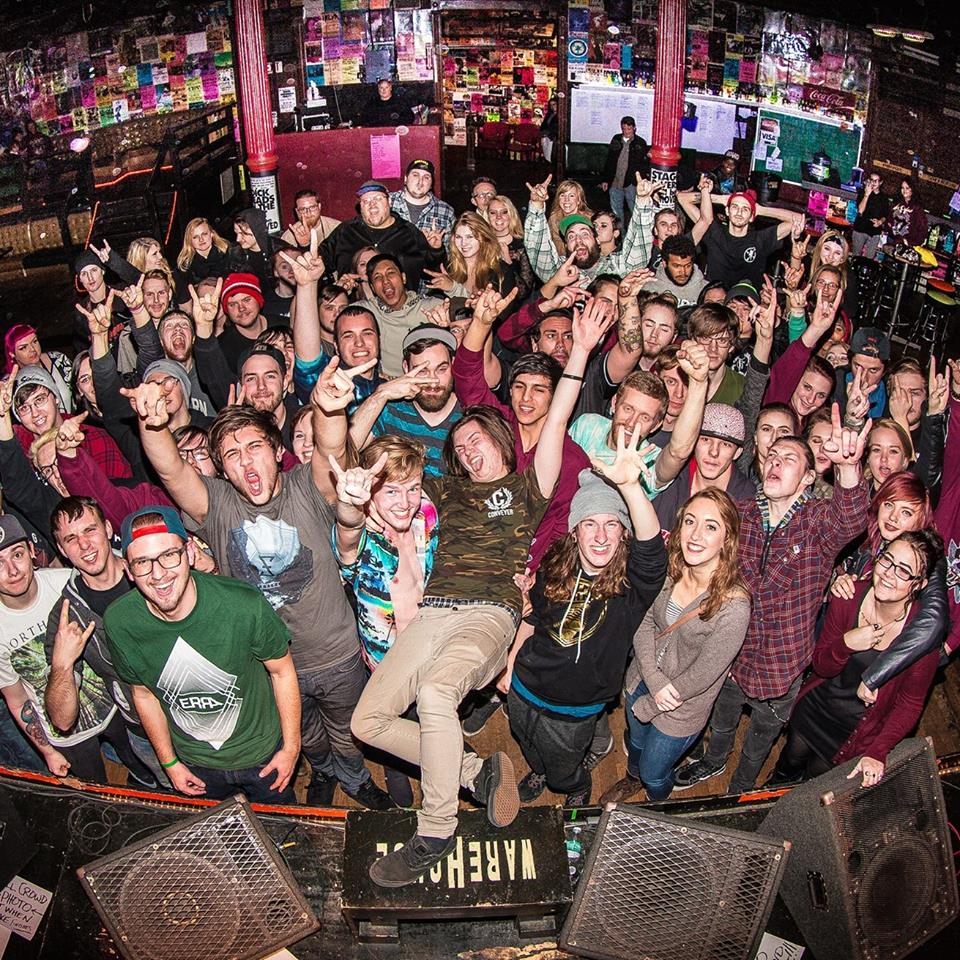 The Warehouse is staffed by a crew that is backed up with over 50 years in the music business.  
Young musicians who perform at the Warehouse are taught about stage etiquette, equipment, promotion, merchandising, and many more things that carry-over into all aspects of their life in later years.  
"Warehouse Kids", the affectionate name for young adults who were Warehouse regulars in their high school years, have gone on to become Attorneys, Professors, Police Officers, Architects, Engineers, Health Care Professionals, Lighting Designers, Hollywood CGI creators, American embassy staff members, Opticians, Non-Profit Organization employees, Carpenters, Insurance salesmen, Credit Union Presidents, etc.  

During a time of upheaval in their lives, when social interactions are often awkward and scary, teens flourish in an environment free of alcohol & drugs that they can call their own.
La Crosse, Wisconsin has a deep-rooted tradition with alcohol that started in the late 1800's. At one point La Crosse provided Chicago with more beer than was manufactured there.  La Crosse still has the unfortunate title of most bars per capita, with accompanying high rates of binge drinking.
Binge drinking is defined by the CDC as drinking 5+ drinks on a single occasion for men, or 4+ for women.
"The Warehouse kept so many of us off the street and out of trouble." Karen M. Reed, Stuttgart, Germany
 


According to the 2015 "Great Rivers United Way Compass Now" report, 23% La Crosse County of high school students reporting drinking in the last 30 days, with 15.8% of students reporting binge drinking in the same period.
The CDC notes that adolescents who start drinking before age 15 are six times more likely to develop alcohol dependence later in life than those who start drinking at age 21 or older.

Alcohol creates loss of productivity, burdening the healthcare and judicial system.
The La Crosse County Consortium reported the com- bined cost of excessive drinking in La Crosse County at 105 million dollars. That equals almost $916 per county resident.  
By providing, a place free from alcohol and drugs, the Warehouse Alliance is helping steer local youth away from the temptation of substances and in return is reducing the burden on many County services.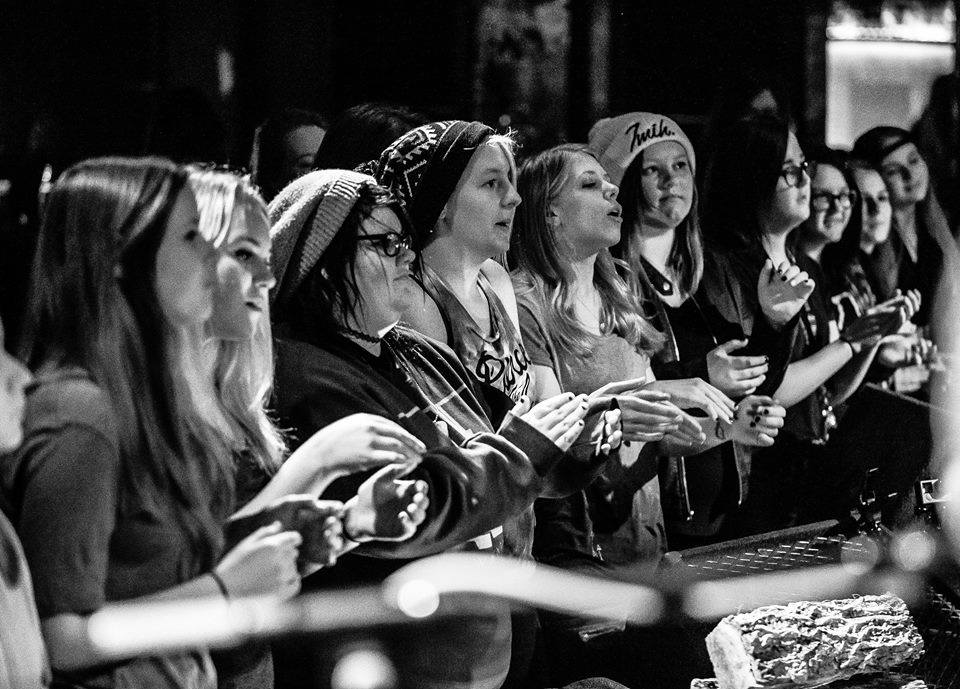 Music helps teens relate to each other, forms friendships, and help build a sense of community.
This is especially important in La Crosse County where 19% of teens have seriously considered suicide in the past 12 months and 31% of local youth reported feeling depressed, as reported in the 2015 Youth Risk Behavior Survey. All of these percentages are higher than state average.
NAMM reports music provides teens with the freedom to be themselves, to help cope with difficult situations, and feel sense of belonging.
As adolescents feel more comfortable, with a place where they fit in, their self-esteem and self-worth grows.  
For 25 years, The Warehouse has been that place.




The stated Mission of the Warehouse Alliance is to "support and promote the growth of the music and arts community of the Greater Coulee Region through events, shows, workshops and classes, volunteerism, and immersive learning opportunities." 
Funds donated to this campaign will be used for 
-elimination of current debt
-partial expenses of operations
-simple stage audio upgrades
-our guitar instruction program (we'll tell you about that in a minute)
-Business office computer equipment and software upgrades
-studio equipment to complete studio in progress
-front sign (last sign was smashed by drunks over 10 years ago)
-Additional Audio upgrades




Our FUNDRAISER BENCHMARK LEVELS are
10,000 (10000) - Partial elimination of current debt

1000 (11000)- Simple Audio upgrades (cables, stands,   microphones)

5750 (16750)- Six by Six  This is our "Six Strings for Six Weeks" free guitar beginner program that will provide 6 electric guitar students with a guitar and practice amp free of charge, and also provide them with 1 lesson per week, free of charge. We think this is a great way for kids to see if they enjoy learning to play guitar, without having to burden their parents for money for lessons or gear.  After 6 weeks the guitars and amps would be returned for another 6 students to try the course.  We plan on using local guitar teachers who could continue instruction past the 6 weeks at their own facilities if the student chooses to continue.  Funds will be used to pay for guitars, amps, amp for practice room, soundproofing for practice room, instructors.

1500 (18250)- Operating expenses
2500 (20750) - Partial elimination of current debt

3500 (24250)- New office computer and updated software for business and designing, hard drive, scanner for the box office, accounting, and all design work (posters, flyers, schedules, informational brochures, etc)

7500 (31750)- Studio Equipment Phase 1: computer, monitor, and software, mics, cables, stands, to start the studio program in the almost-complete studio at the building. We have the rooms 90% built, just need starter equipment and then to fill out that equipment.  We plan on facilitating recordings for local bands, while bringing in local producers to work with those bands, either free or at very low cost.  This will one day include multi-camera recording of live performances

1750 (33500) - Operating expenses

2500 (36000) - Partial elimination of current debt

5500 (41500) - Stage Audio upgrade Phase 1:  Subs and monitor upgrades

3000 (44500)- Sign Replacement.  About 10 years ago a group of drunk guys came by the front door of The Warehouse, stopped, looked at our neon sign above the door (in a steel and plexi-glass case).  They then lept in the air and punched the sign right in the middle, crushing several pieces of the neon tubing and destroying the sign. Money was never in the budget to repair or replace that sign, and we certainly owe the community a new sign as they have tolerated the old broken sign hanging above the door for a decade. This portion of funding would pay for a new sign as well as some new window signage on the Pearl Street side of the building

2000 (46500) - Operating Expenses

7500 (54000) - Studio Equipment Phase 2: Studio quality mics, stands, cables, preamps, connectivity with live room so bands can have their live performances recorded for mixing and release, adding an accompanying mounted digital video camera(s) in live room to sync with live recordings, 2 guitar heads and 1 4-12 cabinet for studio.

5500 (59500) - Stage Audio Upgrade Phase 2: additional monitors, stands, cables, direct boxes, down payment on new digital soundboard. We plan to offer audio mixing lessons from Warehouse staff as well as crew from local sound companies, and instructors from Minneapolis/Milwaukee audio schools.

2500 (62000) - Operating Expenses

7500 (69500) - Modernization of old incandescent stage lighting system (replacement of 1980s technology with energy efficient LED stage lights)

12500 (82000) - New vertical sign to be mounted from corner of the building (4th & Pearl corner), to resemble the new State Bank and Duluth Trading Company signs.  This will expose the name to the 10s of thousands of cars that travel down 4th Street every day.
18000 (100000) -- repairs to HVAC systems, some plumbing upgrades, several new windows, and emergency fund.

Total 100000
"I've loved the Warehouse since the first time I walked up those iconic and much-stories stairs in the mid-90s... without (The Warehouse) the whole (Midwest) scene would have been much impoverished and developed differently. Its a treasure..."  Jared Louche, London England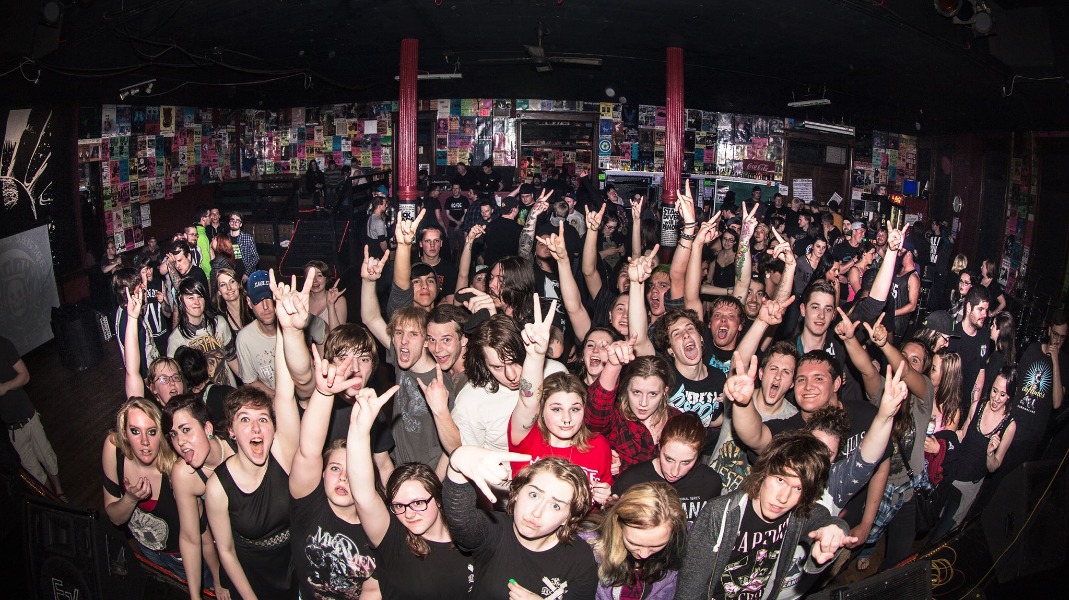 Please lend a financial hand and help us continue with our plans to further impact La Crosse-area young adults. When you get a chance, jump over to the Warehouse Alliance website and look over the informational pages that also describe what we do, and why we do it.
At the Warehouse Alliance website you can read a history of our unique artspace, one of the longest running all-ages no alcohol venues in the United States.



Please help us continue our 25 year mission to boldly go.... nah, we're not going to the far reaches of the universe.  
We're providing kids RIGHT HERE in the Coulee Region with an all-ages, alcohol free, music and art venue where they can create their own community, cultivate new friendships, develop self-confidence, and steer away from substance reliance, isolation, and self-abuse.

MUSIC CHANGES LIVES. MUSIC SAVES LIVES.

Visit WAREHOUSE ALLIANCE to learn more, and please support the Alliance financially with anything you can.

You can donate ANY amount you want, from $1 to $15,000 (the max allowed on GoFundme).

If your company would like to become a corporate sponsor, we have many different ways to facilitate that.
Contact us at stephen@warehousealliance.org with inquiries for sponsorship, press information, or to set up a tour of The Warehouse.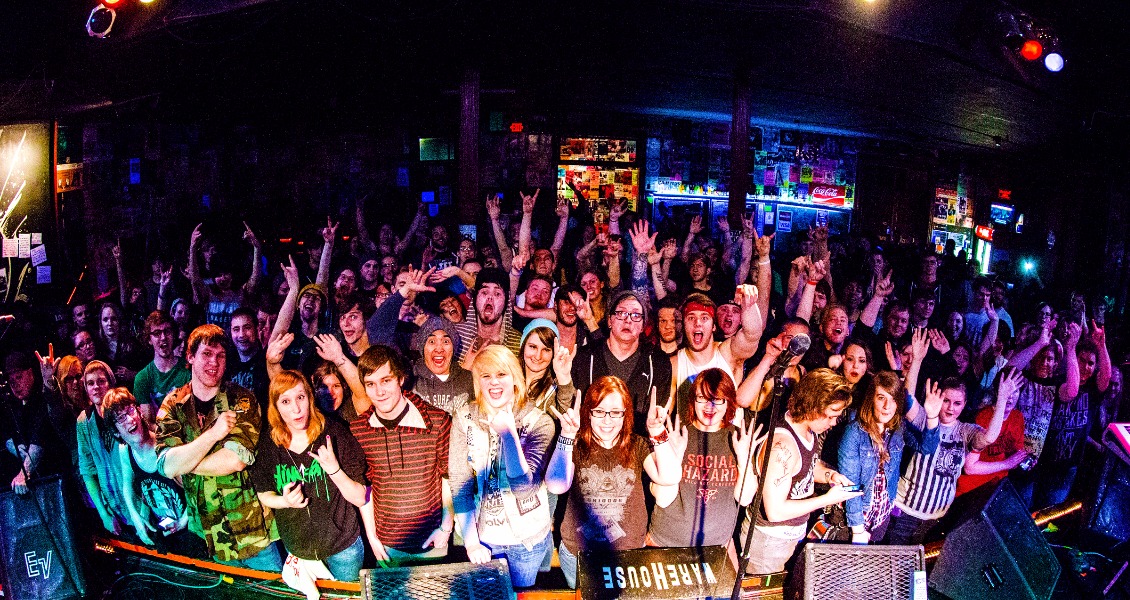 www.WarehouseAlliance.org
+ Read More
Update 1
Posted by Stephen Harm
2 months ago
Share
"I wish we had The Warehouse back in the 80s.
I had to get a loan, rent a venue, hire a sound system and a guy to run it, book the bands, do all the advertising...
I hope everyone realizes that the venue does most or all of this for you and I hope they understand the work that goes into putting on just ONE show, let alone a calendar's worth year after year!
It amazes me how many bands I talk to here in Austin Texas know about The Warehouse and have played there.
Just imagine what it would be like if The Warehouse wasn't around and the only place to play if you were in a band were the bars that book live music.
The Warehouse works tirelessly to provide this incredible environment for kids and young bands." Dan Franke, Austin Texas
+ Read More
Be the first to leave a comment on this campaign.