Love 4 William & His Mom
$1,025
of $78,300 goal
Raised by
16
people in 54 months

Angelica (Pamela) and William aka Billy B. formerly of the Florida Keys now live in San Diego.  They need our help NOW to keep William "Staying Alive" as in the Bee Gees lyrics .  "He needs somebody to help him" please.  

This is a true American Family who is trying to pull themselves out of the spiral of medically induced poverty.   They are facing homeless now.  Their apartment flooded last year and then mold began to grow.   (June 2015).   It is critical that we get this GoFundMe site up and going again...it didn't reach enough people and left them trying to struggle through this on their own.   They are still living in this critical circumstances as William aka Billy B. celebrates his 9th anniversary post transplant. (August 15, 2016)  As rents rise in SD they continue the struggle of keeping a roof over his head.

Their story here has been updated...please take the 
time to read.  No donation is too small.  If you can create or have suggestions on fund raisers PLEASE 
contact them at the phone number at the bottom of the page or on my FB page.   Please post words of encouragement on here or on FB...it's just the two of them and there is no other family.  They live in our 
San Diego community.  

Follow our campaign on Facebook:
http://www.facebook.com/SavingWilliamNow
https://www.facebook.com/summertori111

PLEASE copy and PASTE this LINK and VIDEO on your FB Timeline and ask others to share.  Click on the video banner at the top of the page and it will load.  
http://www.gofundme.com/ags20c

This is a story by Fred Dickey, UT Journalist about them.
http://www.freddickey.net/angelicavalentinebill.htm
___________________________________________________________

One would think a mother's love is all that would be needed. William knows that it takes that and much, much more. His mother has filled his life with an unfailing love every single day of his precious life. Angelica (Pamela) fought against the healthcare system, big insurance and the federal government to not only change the laws for William's heart-double lung transplant but for anyone else who needed it. She is William's full time Health Care Advocate and Caregiver. It has been the two of them fighting for his life. When William's transplant program required that she sell her home to raise additional funds above the 2 insurances he had...she did. William was barely clinging to life for the year it took to sell it. A day didn't go by that one of his many doctors didn't tell them it was likely he wouldn't make it through the night. This Mom refused to give up because William wasn't ready to give up. Angelica (Pamela) and William need YOUR HELP NOW. PLEASE SHARE THEIR STORY and VIDEO on FB, Social Media and E-mail. Their tiny apartment flooded a month ago and mold began to grow. There is a black dust of unknown origin that coats the floor and walls. Both of them are wheezing. It is critical that they are able to get into a 2 bedroom apartment close to his medical center. Angelica has struggled to make ends meet, she is not on public assistance and there is no safety net available because she works. YOU can make a difference in their lives. Her stress and anxiety on a daily basis is more than most people can imagine. It is now the end of August, 2016, they were struggling last year when their story went public...now they are in serious crisis.
_______________________________________________________

William and his mom, Angelica (Pamela), took a bold leap of faith a nine years ago when William underwent a life saving heart-double-lung transplant. William was born with literally only half a heart - two chambers instead of four.  Soon after his birth, his doctors gave him a 3% chance of surviving to 5 months of age. They told William's Mom she needed to accept there was no hope.  There were no known treatments or surgery at the time. A few days after William's diagnosis, Angelica (Pamela) made the decision to live each day filled with love and to "make every moment count," rather than focus on her son's impending death.  His happy nature and infectious smile made it easy, and this became her mission: to keep her little boy alive and smiling.
 
However, he lived past that 5-month mark, and went on living with a two-chambered heart year after year  for more than 35 years, baffling doctors everywhere. He was called a miracle by the medical community more than a few times.
 
His physical condition continued to worsened while his severely overworked heart reached dangerously high irregular beats, a condition called super ventricular trachycardia.  His lungs sustained serious damage because of his heart damage.  Angelica took on the federal government and military to fight for not only her son's insurance coverage to pay, but for all Americans to have the right for lung or heart-lung transplants.   She won.  

He was finally accepted by the Stanford Medical Center Transplant program.  There would be additional obstacles to overcome but finally William received his double transplant.
 
Since then, he endures ongoing challenges with his recovery.  While he has set milestones for heart-lung transplant survivors, his recovery has required a full-time advocate and caregiver both before and after his transplant.  Angelica (Pamela) closed her art gallery and put everything in storage to provide her son with round-the-clock care, which had been a condition for his acceptance into the Stanford transplant program. She was also required to pay out-of-pocket expenses not covered by his insurance and chose the only option open to her at them time: she sold her house. William got his heart-lung transplant, but mother and son lost both their source of income and their home. As a single parent, she received no help from her ex-husband, William's father. 
 
A two-part article by Fred Dickey was published in the San Diego Tribune in September 2014, detailing Angelica and Bill's unusual circumstances. You can read it here:
http://www.freddickey.net/angelicavalentinebill.htm
 
Currently, she and William are living in a tiny 400 square foot apartment and struggle each month to pay the rent. Angelica, who is also an experienced artist, would love to utilize her skills and rekindle her art business, however all her tools and art are in a storage facility in Stanford area, California. When she moved to San Diego with her son in order for him to benefit from the warmer, drier climate, she was forced to leave behind her only means to make a living.  She could not afford the moving costs.
 
They are not looking for long term assistance...she does need to get them back on their feet, stable and to recover from the overwhelming expenses that have been piling up while continuing to help William stay alive.
 
1).  Our first goal is to help her get her art supplies and studio equipment moved from storage in Sunnyvale to San Diego.  We are asking for your help (this is included in total we are trying to raise).  An estimate from a moving company of $15,000.  Will you help this Mom help herself?  Let's give her the tools she needs to rebuild her life for her and her son!

2).  As quickly as possible they need clean and safe housing that will provide William with the enviroment that he needs to survive.  

Any donation will help.
Thank you for caring!

By Kathe Gogolewski



                     "THEIR HOPE for a FUTURE"

If you prefer sending a check please contact her at the phone number below this photo and you will be provided with an address.  If you have questions or would like more information about this family, please contact me here or on FB.  They have many friends in San Diego who would be more than happy to tell you all about them.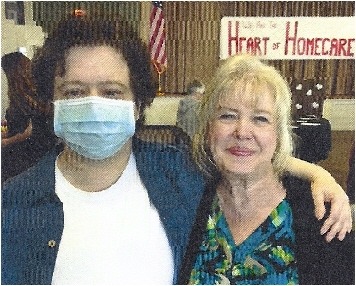 Angelica Pamela Valentine

619-375-8961

+ Read More
Update 1
41 months ago
Share
"It's been a long road with a heavy load" This journey gives a birthday an entirely different meaning.

Your help is investing in two people who are determined to overcome the obstacles of William's Heart-Double Lung Transplant and return to a self-sufficient life.

This is a Recovery Fund to assist them in getting
back on stable ground and William's Survival.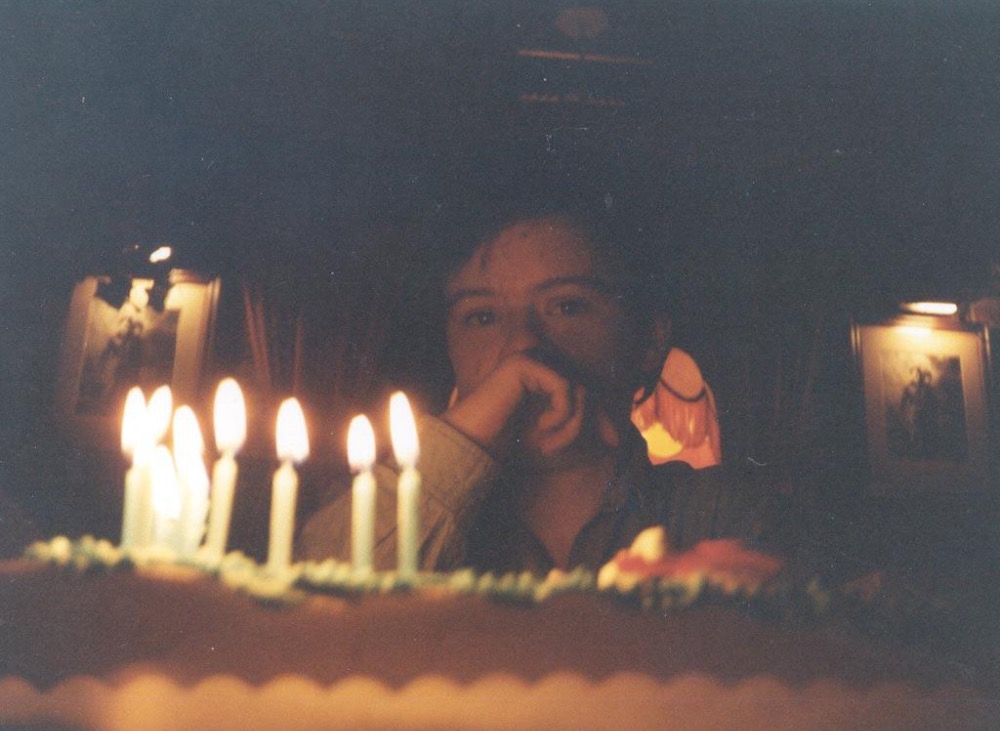 + Read More
Be the first to leave a comment on this campaign.