Sammy dreams to heal Laminopathies
€3,221
of €50,000 goal
Raised by
93
people in 32 months
Per leggere la descrizione in italiano:
https://www.facebook.com/permalink.php?story_fbid=586849834856573&id=348763011998591
I'm Sammy Basso, a 21 year old boy. I'm studying Natural Sciences and Molecular Biology at the University of Padua and my project is to become a researcher. In my daily life I have plenty of friends and people who take care of me.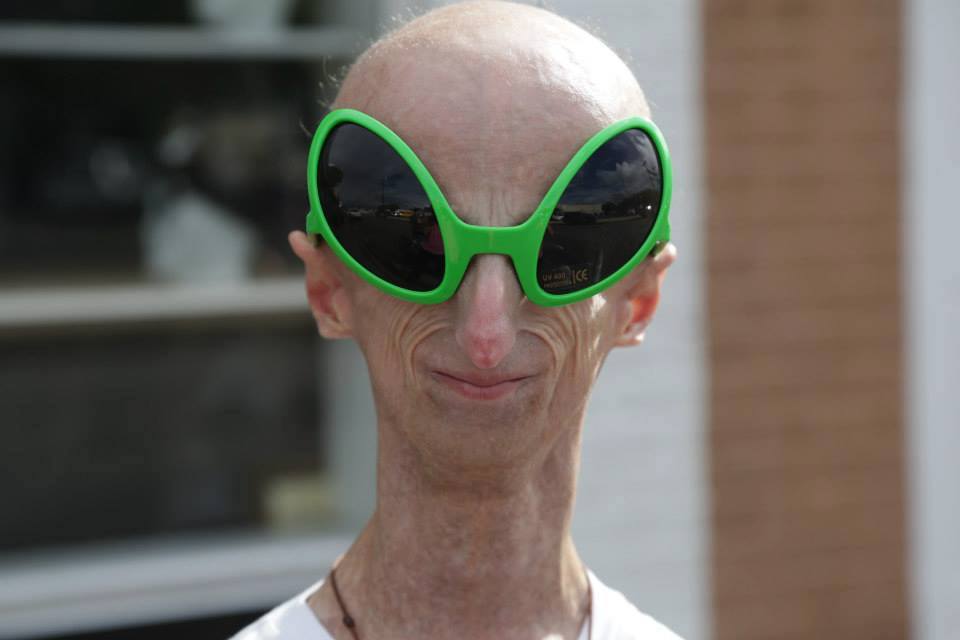 What makes me particular is Progeria, or Hutchinson-Gilford Progeria syndrome, also known as premature aging. This disease, which I was diagnosed when I was only two years, leads to sharp slowdown in growth and loss of hair and subcutaneous fat. The most important issues, however, are bone disorders (osteoporosis) and various heart and blood vessel –related problems (stroke, occlusion of the arteries, heart attacks ...).
When I was diagnosed Progeria, there wasn't research on the disease and very little was known about this syndrome, except that it was very rare. In fact, it affects only 130 children worldwide with an incidence of one person every 8 million births.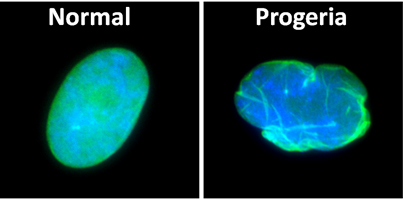 My parents and I, however, decided not to give up and to found, in 2005, the Italian Association Progeria Sammy Basso (
http://www.progeriaitalia.org/ita/
), an association that is aimed to disseminate knowledge on Progeria and collect funds for research. Many people decided to give us a hand to raise funds and thanks to them I understood the importance of team and teamwork.
Now things are different, the Progeria is studied in diverse parts of the world and by researchers working in several countries. There are also two teams, located in the USA and in France, who devised experimental therapies applied in Clinical Trials for Progeria. Now, we know that Progeria is due to a genetic mutation that causes accumulation in the nucleus of cells of a protein called progerin. Therefore, my disease belongs to the large family of Laminopathies (diseases that affect the nuclear lamina).
Laminopathies as a whole, in addition to Progeria, include Mandibuloacral dysplasia, Atypical Werner syndrome, Emery-Dreifuss Muscular Dystrophy, Limb Girdle Muscular Dystrophy type 1B, the Dilated Cardiomyopathy with Conduction Defect and Familial Partial Lipodystrophy type 2.
Precisely for this reason in 2009, together with the CNR Institute of Molecular Genetics , we founded the Italian Network for Laminopathies (
http://www.igm.cnr.it/1/laminopatie/
) that brings together and fosters collaboration not only among researchers but also with clinicians, patients and their associations. The Italian Network for Laminopathies acts as intermediary between patient and clinicians encouraging contact with specialists. Relying on the good and stable interaction between the different partners of the Network, it has created a bank of biological material, designed to help researchers to identify pathogenetic mechanisms, therapeutic targets and possible therapeutic approaches to Laminopathies.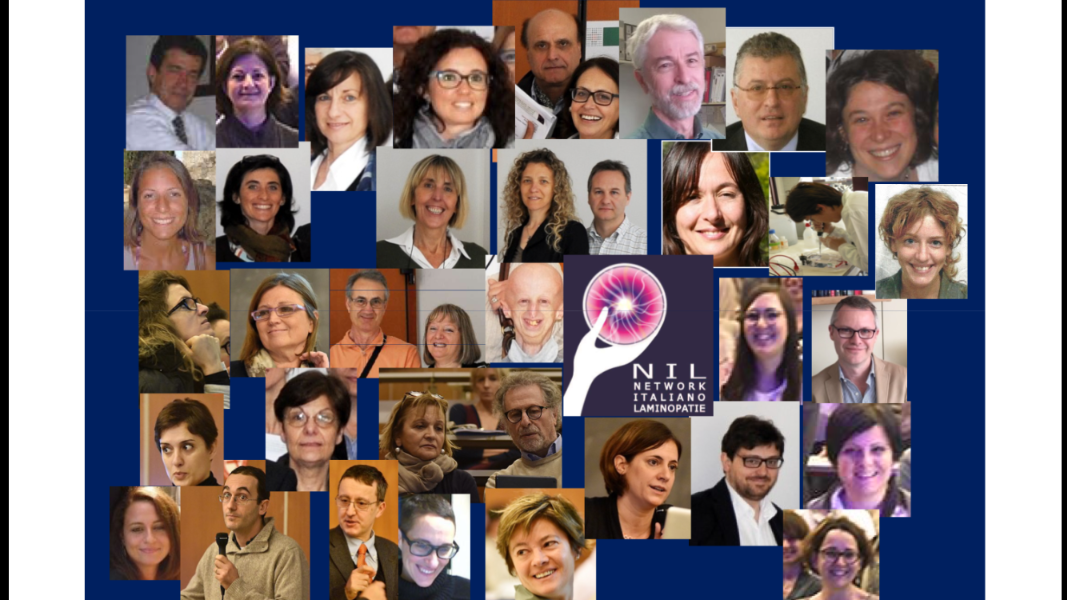 To widen the cooperation not only at the national level, but also internationally, the Italian Network Laminopathies promoted in 2015 a joint French-Italian meeting on Laminopathies held in Marseille and co-organized by the French Network for Emery-Dreifuss Muscular Dystrophy and other Nuclear Envelope Diseases. The outcome of the meeting and collaborations born from that event have been so productive and innovative to lay the foundations for a future International Network to study these diseases.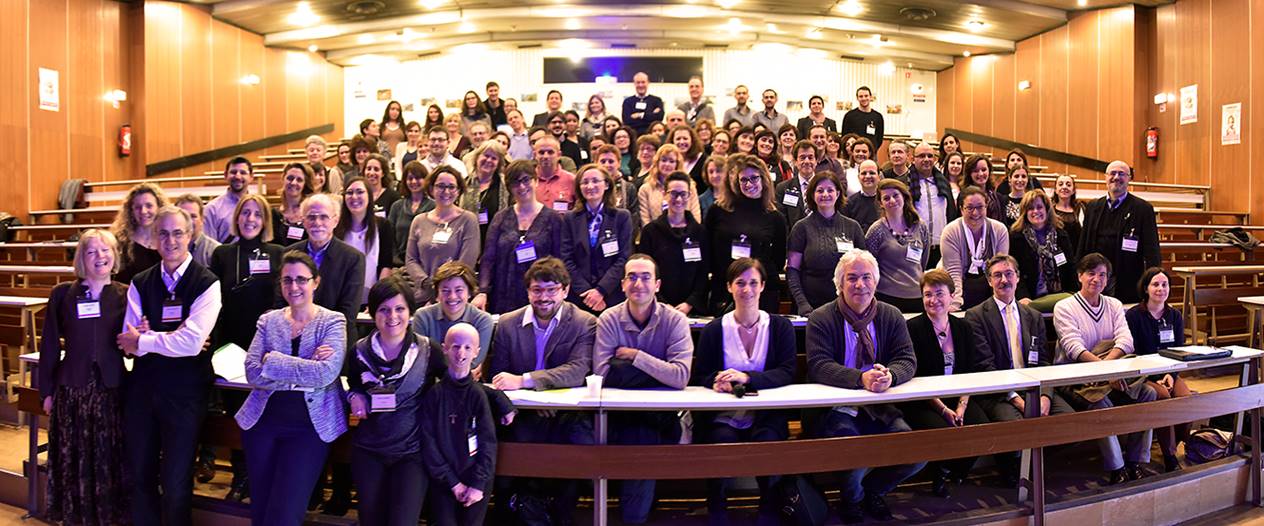 So, we agreed to organize an International Meeting on Laminopathies that will be held in in Bologna - Italy, on April 6-8 2017. Researchers and clinicians, all experts in Laminopathies, and patients and their associations will attend the meeting, this time coming from all over Europe and the world. In particular, it will be discussed the new therapeutic approaches based on the use of drugs recently shown to be effective in experimental models such as rapalogs, retinoic acid, epigenetic drugs, some inhibitors of the biochemical signal, and the potential developments towards gene therapy.
This meeting will be the turning point in the establishment of close cooperation at European level in order to give greater hope to those who, like me, are suffering from a Laminopathy. The efforts of many people to one goal will speed up the race towards the cure!
In order to organize this meeting we need help from all of you and we need all the contribution that you can provide us, since the cause for which we are fighting is very important. All the money that will be collected will be used to arrange this great scientific event and to finance research projects.
I, we have a big dream: finding a cure for all Laminopathies!
An important note is that ... a cure is not only for people suffering from these diseases, In fact, since laminopathies and mostly Progeria are related to aging, finding a cure for these rare diseases means finding a cure for old age in general: it means to grow old in good health and with the full powers of a young body.
We believe in this research and we think it can improve, even slightly, the quality of life of all! With the help of all of you we can do it!
Thank you so much
Sammy
+ Read More