¡A por nuestra nueva aula de Primaria!
€447
of €3,500 goal
Raised by
12
people in 1 month
Nuestros girasoles crecen y con ellos la
Escuela Internacional Waldorf Sevilla Girasol.
Somos una asociación sin ánimo de lucro que comenzó su andadura en febrero de 2012 con la intención de:
• Poner en práctica y difundir la metodología creada por Rudolf Steiner, llamada también Pedagogía Waldorf-Steiner.
• Promover la creación, mantenimiento y gestión de una escuela infantil, primaria, secundaria y bachillerato basados en la Pedagogía Waldorf.
• Promocionar, apoyar centros y proyectos educativos inspirados en la Pedagogía Waldorf a nivel local, nacional e internacional.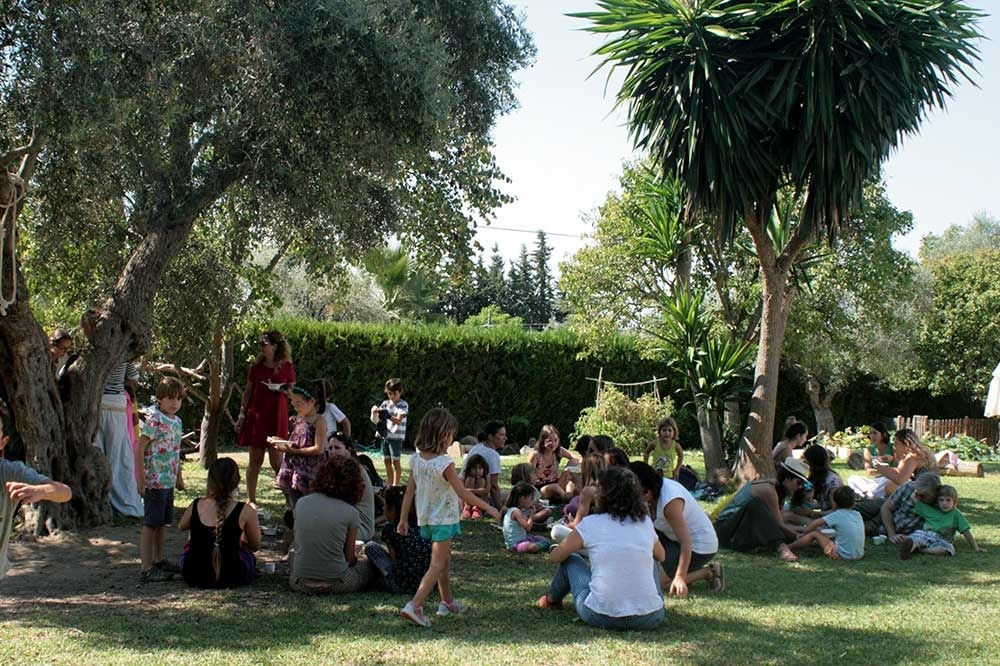 Para concretar nuestros fines como asociación, abrimos un grupo de juego infantil en 2013. Tras un intenso trabajo de familias, maestros y otros asociados al proyecto, en 2015, la asociación consiguió la autorización de apertura administrativa y funcionamiento de la Consejería de Educación de la Junta de Andalucía siendo el primer centro privado de educación infantil de pedagogía libre de la provincia. Animados con los frutos de nuestro trabajo proseguimos nuestro sueño y, en 2017, conseguimos la autorización de apertura y funcionamiento como
centro privado internacional de Infantil y Primaria.
Para el próximo curso 2019/2020  abrimos una nueva aula de Primaria y
necesitamos amueblar el espacio
que acogerá a todos los niños y niñas que finalizan su etapa en el jardín de infancia y comienzan esta nueva e ilusionante aventura escolar.
¿Nos ayudas a lograrlo? Por pequeña que sea la donación, todo suma.
¡Muchas gracias! 


VIDEO ESCUELA
 

WEB:
https://www.waldorfsevilla.org/
                                                                                                                       ••• 
New Primary Class!
The Waldorf Sevilla Girasol Association was established in February 2012 with the intention of:
1. Implement and disseminate the methodology created by Rudolf Steiner, also called Waldorf-Steiner Pedagogy.
2. Promote, without profit, the creation, maintenance and management, previous pertinent administrative authorization, of a nursery school, a primary, middle and high school of Waldorf Pedagogy.
3. Support other educational projects inspired by the Waldorf-Steiner Pedagogy at local, national and international level.
Since that date, we have been organizing cultural activities, conferences, workshops for parents, educators, and teachers about the values of this pedagogy.
Now we need your help!
Our students are growing up and with them, the school.
We are looking for financial support to prepare and furnish the new first classroom.
Could you help us? Each donation counts! Thank you!!
#growing#primaryeducation #support #crowdfunding #waldorfschool
                                                                                                                     ••• 
Unsere Sonnenblumen werden grösser und mit ihnen die Internationale Waldorfschule Sevilla Girasol "Sonnenblume"
Wir sind ein gemeinnütziger Verein, der seinen Weg im Februar 2012 mit folgenden Zielen begann
Die Methodologie Rudolf Steiners, auch Waldorf-Steiner Pädagogik genannt, in die Praxis umzusetzen und diese zu verbreiten.
Die gemeinnützige Förderung der Einrichtung, des Unterhalts und der Leitung eines Waldorf Kindergartens, einer Waldorf Grund- und Sekundarschule sowie einer Oberstufe
Die Förderung und Unterstützung anderer lokaler, nationaler und internationaler Bildungseinrichtungen, die sich an der Waldorf-Steiner Pädagogik orientieren.
Seitdem haben wir kulturelle Aktivitäten, Konferenzen und Workshops für Eltern, Erzieher/innen und Lehrer/innen zu verschiedenen Themen im Zusammenhang mit dieser Pädagogik organisiert.
Jetzt brauchen wir eure Hilfe! Unsere Schüler wachsen und mit ihnen die Schule. Wir benötigen finanzielle Unterstützung um das Klassenzimmer für unsere neue erste Klasse auszustatten und zu möblieren.
Können Sie uns helfen? Jede Spende zählt! Vielen Dank!
+ Read More