I want my mummy campaign
£137
of £14,000 goal
Raised by
11
people in 42 months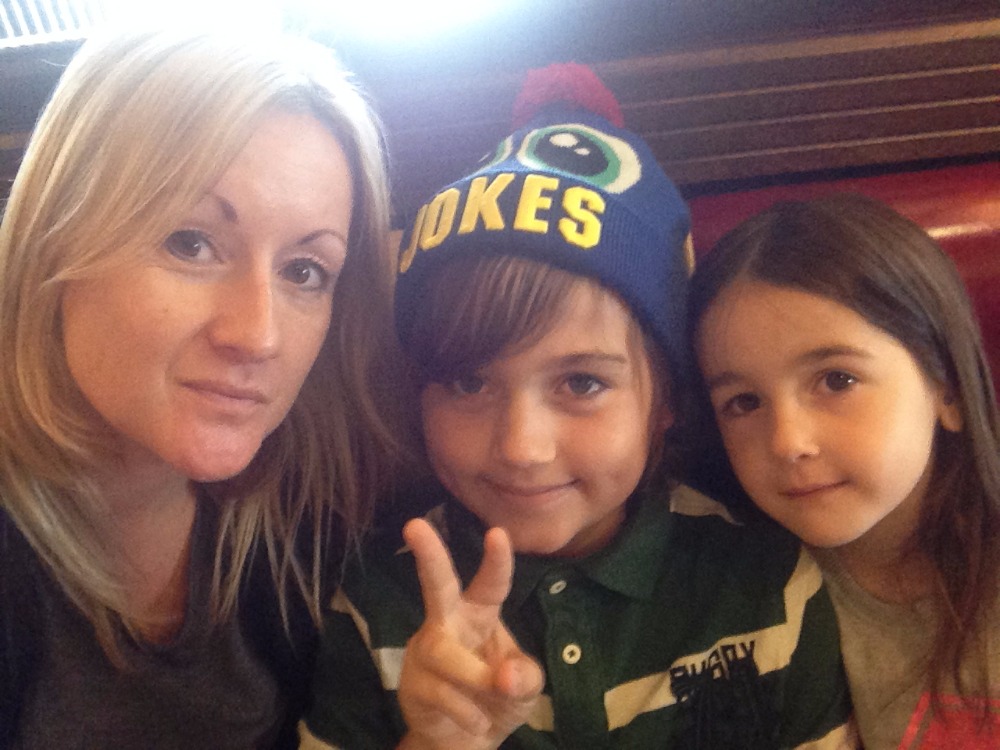 14/07/2015 ALL PROCEEDS FROM THIS CAMPAIGN WILL NOW GO TO
website:  www.iwmm.net 
Facebook:  https://www.facebook.com/pages/I-want-my-mummy/447469892065011?fref=ts
Twitter: @iwantmymummyuk

A charity set up to support parents going through the family court process with an abusive ex-partner.


My personal story...

On the 2nd February 2014 I was subjected to a horrific physical attack, I was tortured for 8 hours and almost lost my life.  I was hospitalised.

It was my 'apparent' soul mate who did this.   Luckily my children were at their respective fathers on the night of the attack.

It was a sustained and brutal attack and Jason Smith was sentenced this year for 14 years for GBH section 18. He also got an additional month for criminal damage for damaging my door and another 6 months for Witness Intimidation where he was consistently calling me from prison and making threats if I went to court.

The attack lasted around 8 hours.  He attacked me in my bed and while I was asleep.  He came into my bedroom and kicked me off the bed and stamping all over my head, shoulders and torso.  I had a bleed on the brain, cracked cheek bone and broken nose and my head was completely disfigured and bruised and swollen.

If that wasn't enough he then took a knife to my face and stabbed me in the neck 1mm from my jugular, if it had hit my vein I would have had only 4 minutes to live.

I am extremely lucky to be alive.

I had lacerations to my face, shoulder and bruises all over my torso.  I also had stab wounds to the back of my left hand - defence wounds - which has severed my left hand and I now have a disability in my hand.  He also snapped my right arm which is now pinned and plated.  That evening I also lost 2 pints of blood and had to have a blood transfusion and several CT scans.  I was in coherent for 2 weeks while in hospital, repeating myself and could not retain information.

Then on day 2 of my hospital stay Mario the father of my 4 year old daughter (who was abusive in our relationship and why the relationship ended) went to court and was granted a Residency Order ex parte (meaning I was not present in court and this was granted in my absence).  I am a very good mother, my children want for nothing and as far as I was aware my relationship with Jason was a loving, happy one which had fallen on hards times before the attack.  I never knew he was capable of such monsterous violence. 

Mario now felt he had power and control over me again and used this vicious attack on me and when I was at my most vulnerable to begin his reign of cruelty and torture by using my daughter as a weapon.  He would abuse me via text message saying I will never see Sofia again and he's teaching me a lesson, all this while I was still incoherent in hospital and still confused as to what had happened.

I would like to thank that nurse who looked after me.  She told Mario to leave the room as he was abusing me at the side of the hospital bed but he would then try to show concern in front of my family.  

A true manipulator and bully. 


My children were now not only seperated from me but each other.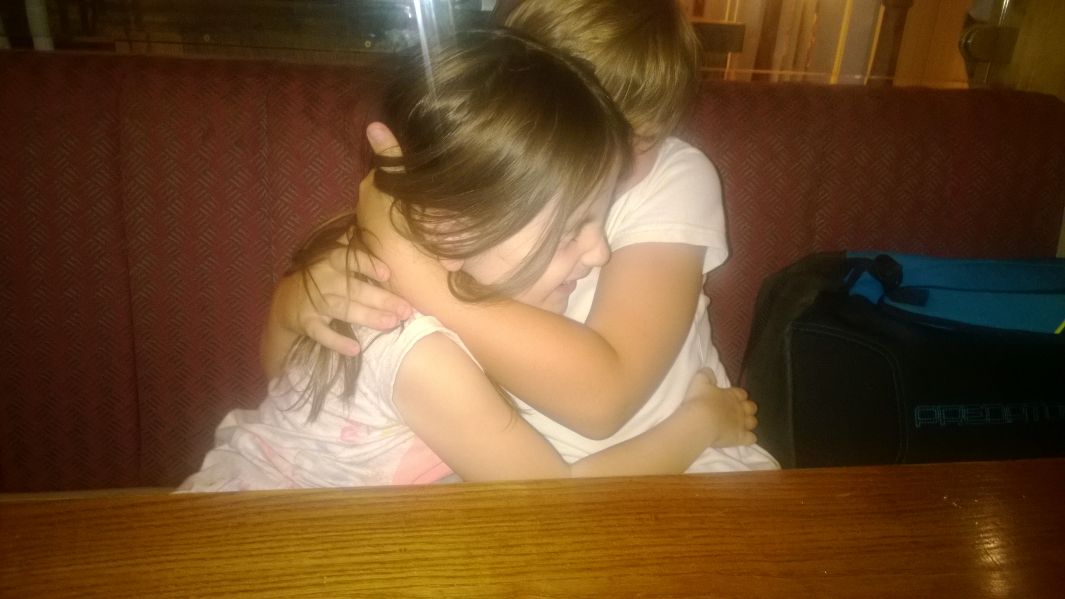 The court did no background checks and Mario slapped the court papers on my hospital bed.  I was not only physically abused by the man I was intending to marry (thank god I never did) but my ex partner and father of my daughter began a hate campaign against me making up lies to the court in order to goad me saying he had my beautiful Sofia and I would not see her again and she had a new mummy his girlfriend Kirsty.

He made up the most absurd lies and stories to try and gain full custody of Sofia and then remove her from the country completely.  I was shattered and it was destroying the life of my son too.  He was home and couldn'd understand why Sofia was not allowed home.

Mario would put Sofia on the phone crying saying "I want my mummy."  It broke my heart - this is unbelieveable cruelty.

I cannot not even begin to describe how this pain felt.  It was worse than the physical attack.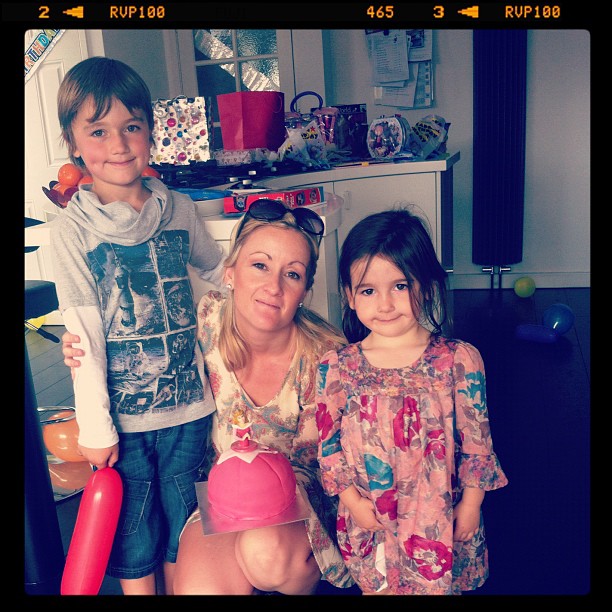 On receiving the court papers in hospital, I literally sat bolt up right in bed and demanded my laptop so I could write to the court and tell them they had made a mistake.  

Mario is not the person he is portraying.  He is ex-convicted criminal and there were previous safeguarding issues with this man.

I struggled to type with my stabbed and severed left hand and my broken right arm as both were bandaged.   I couldn't focus properly as my vision was affected by the bleed on my brain and damage to my head.  I had floaters in my eyes and would get so unbelieveably tired from all the painkillers and injuries I was recovering from.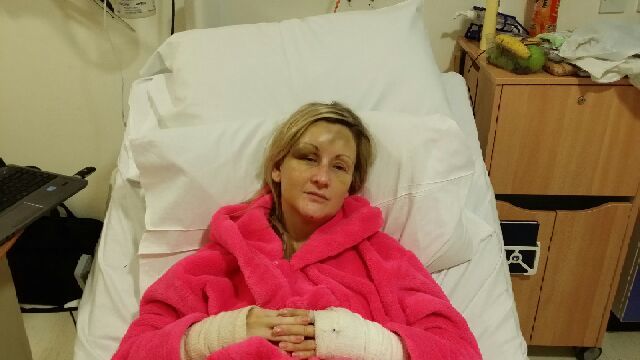 However...

I discharged myself from hospital to attend court on the 16th February - still bruised and in utter disbelief I was being summonded to court in this state. 

I had to get my innocent angel back and away from this man who was using her to abuse me and causing emotional pain to my beautiful son.

I thought  the court will see I am a very good mother and both of mychildren were doing really well at school and my son 9 years old had been to see me in hospital and couldn't wait for me to be back in our beautiful home.  I was wrong!




The children were not there when the attack took place and it was an isolated incident therefore there was never ever any safeguarding issues with me...ever.  This was not the case for Sofia's dad I will add.  

The children were told I had fallen.

So please understand my dispair, disbelief, shock, horror and all the worst feelings in the world times a 10000000 when the judge handed my daughter to her abusive father.  Yes, this convicted criminal could give the court a load of lies - unsubstantiated rubbish and they acted on it.

I was now guilty until proven innocent.

I had to prove I am a good mother.  How can this be?

The court did NO checks on Mario, the judge clearly never read my report I sent in explaining that he is not the man he is portraying.  Judge Watson made the court order with his lies.  I was only allowed access to my daughter Tuesday overnight and Saturday day.  I was destroyed, heartbroken.....life for me was over.

I realised that this was not going to be an easy journey and then had to instruct a solicitor and a barrister....there was no way he was getting my daughter and not only did he want to keep her away from me and her sibling whom she is extremely close - he wanted to remove her altogether from the jurisdiction to live in DUBAI.

Luckily my solicitor agreed to let me pay monthly for the fees - however this stacked up to over £14,000!  I borrowed some from family and am still trying to pay this back.  My childrens future gone because of a mistake by the court and the abuse of 2 men.

I will add my son's father and I get on very well and I went to his wedding.  That was a 'normal' break up and we still remain very good friends and parent Cameron together and him and his wife are both extremely supportive.  I can't thank them enough for their help.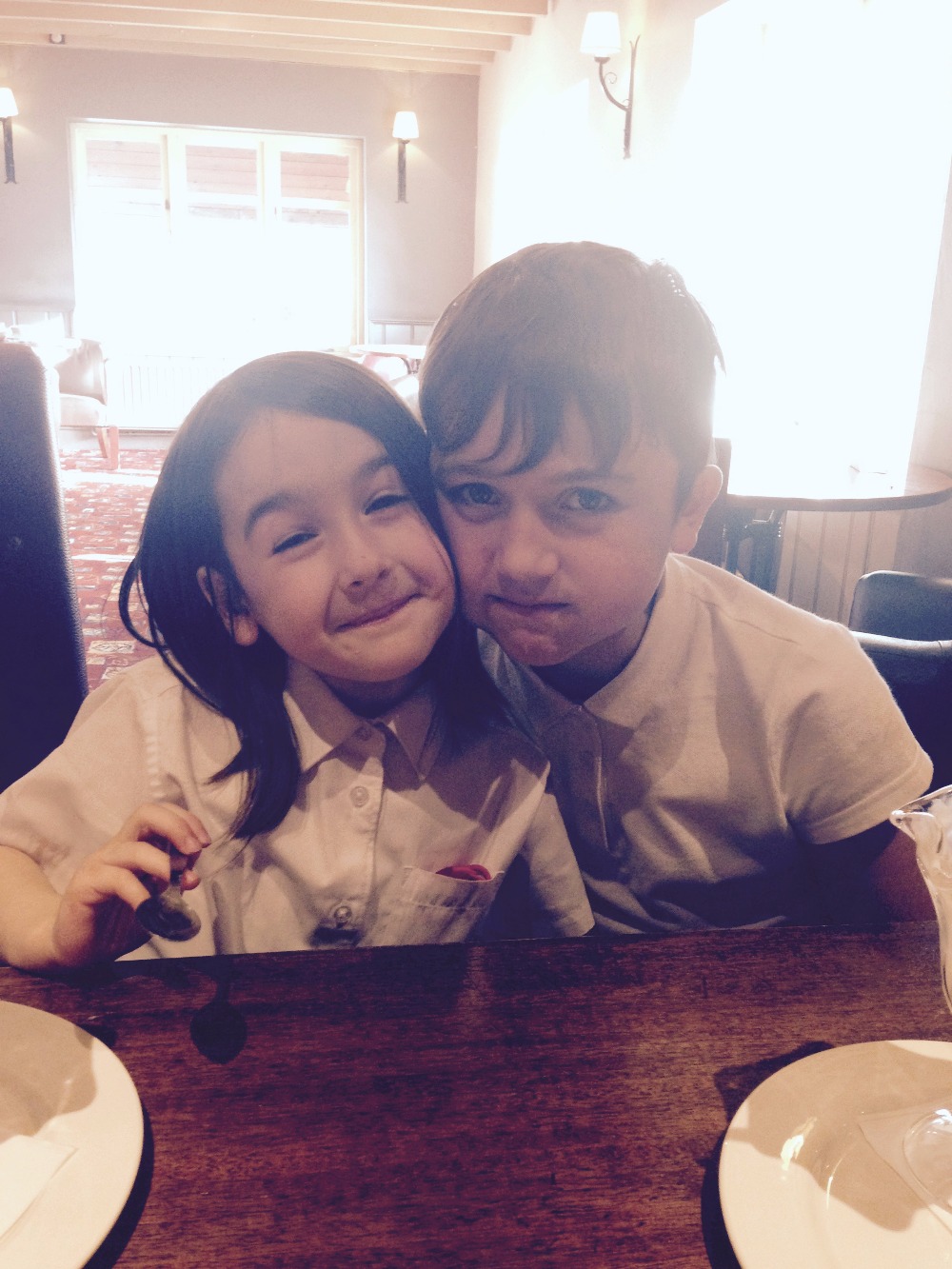 So once I finally had legal representation we got a criminal background check done on Mario.

He has a huge criminal record, which came to light AFTER being granted residency. I was not aware of the full extent of his criminal past only the occasions I had involved the authorities myself. There were several occasions throughout my relationship I called the police about his volatile nature and he would be removed from my property. This again was not checked when he submitted his application to the court for residency. I'm in disbelief this can go on.  

He has convictions for violence, drugs and driving offences where he was incarcarated.

There is a MAJOR loophole in the law which allowed Mario to resume his control and abuse on me using the court system. He withheld my beautiful and beloved daughter from contact, imprisoning her and refused me indirect contact on the phone too, the process has caused major upset in family dynamics and distress to both of my children. 

My son aged 9 at the time had to have counselling at school because of this upset as he can't understand why him and his sister have been separated and he is at home and his sister is not.

Please try and imagine the heartbreak to any mother watching your family disintegrate in front of your eyes through absolutely NO fault of yours.

I am a loving, caring, hard working, loyal person - why did this happen to me :(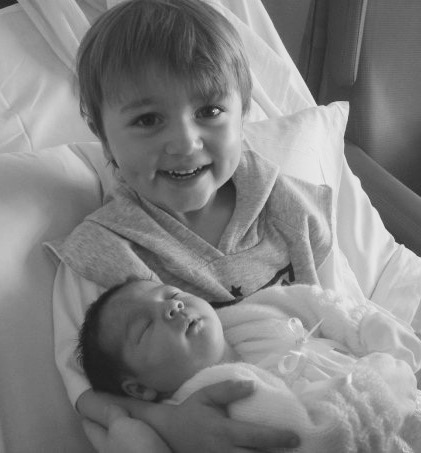 I lost my daughter for 4 months in total.  

The worst 4 months of my life.

Terrifying.  

My son had to have counselling and I was numb.

We are now trying to build our lives back up again.  This whole journey has been a terrifying trip to hell.
My beautiful family ripped apart and shook up through no fault of mine.  Yet I was punished for being a victim.

In May 2014 I am pleased to say I got my daughter back and now have full residency, so she is safe.  She still has contact with her father but he can no longer use her as a weapon of control.  I would never stop her having a relationship with that man, its her choice but I will never ever forgive that man for what he did when I was at my weakest and needed support not further attack.

Since the attack and the atrocity of family court I have set up a charity to help other families going through the minefield of family court.  Currently the courts struggle as they are time poor and depend on professionals that are also time poor.  Decisions are made without the correct evidence and often made on hearsay.  I am lobbying parliament for changes so no-one else has to go through what I went through and we provide support for those families stuck in this hideous process and give them strength while going through the system.

We have a new forum which is for victims and survivors of domestic abuse www.iwmm.net.  We need your support to grow our services and get this change in law.

Thank you for listening and thank you for your support.

Please stand with us.

Peace and Love 

Zoe x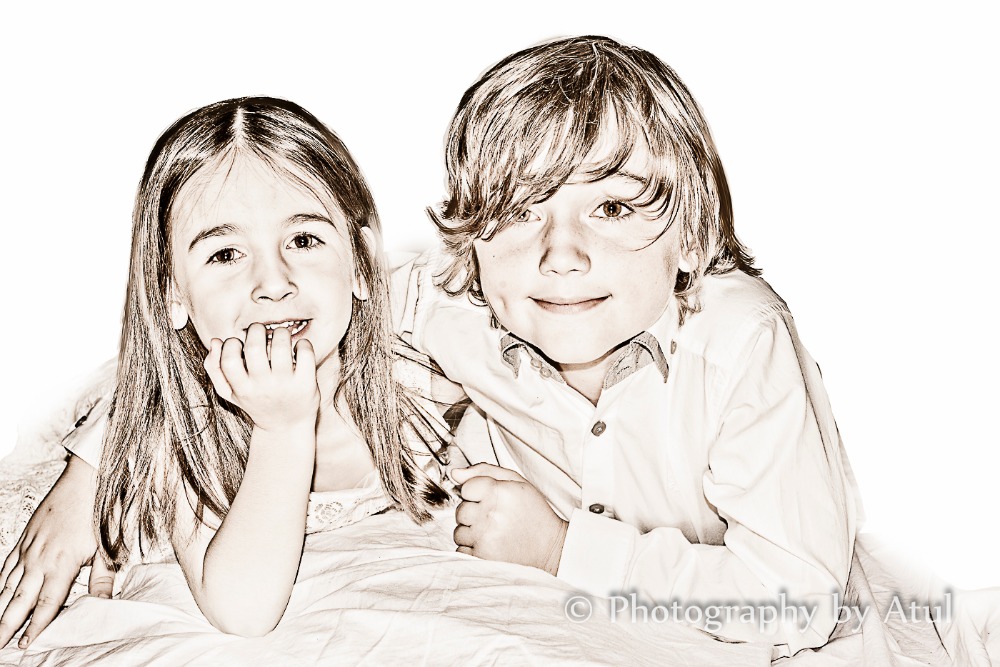 + Read More
Be the first to leave a comment on this campaign.